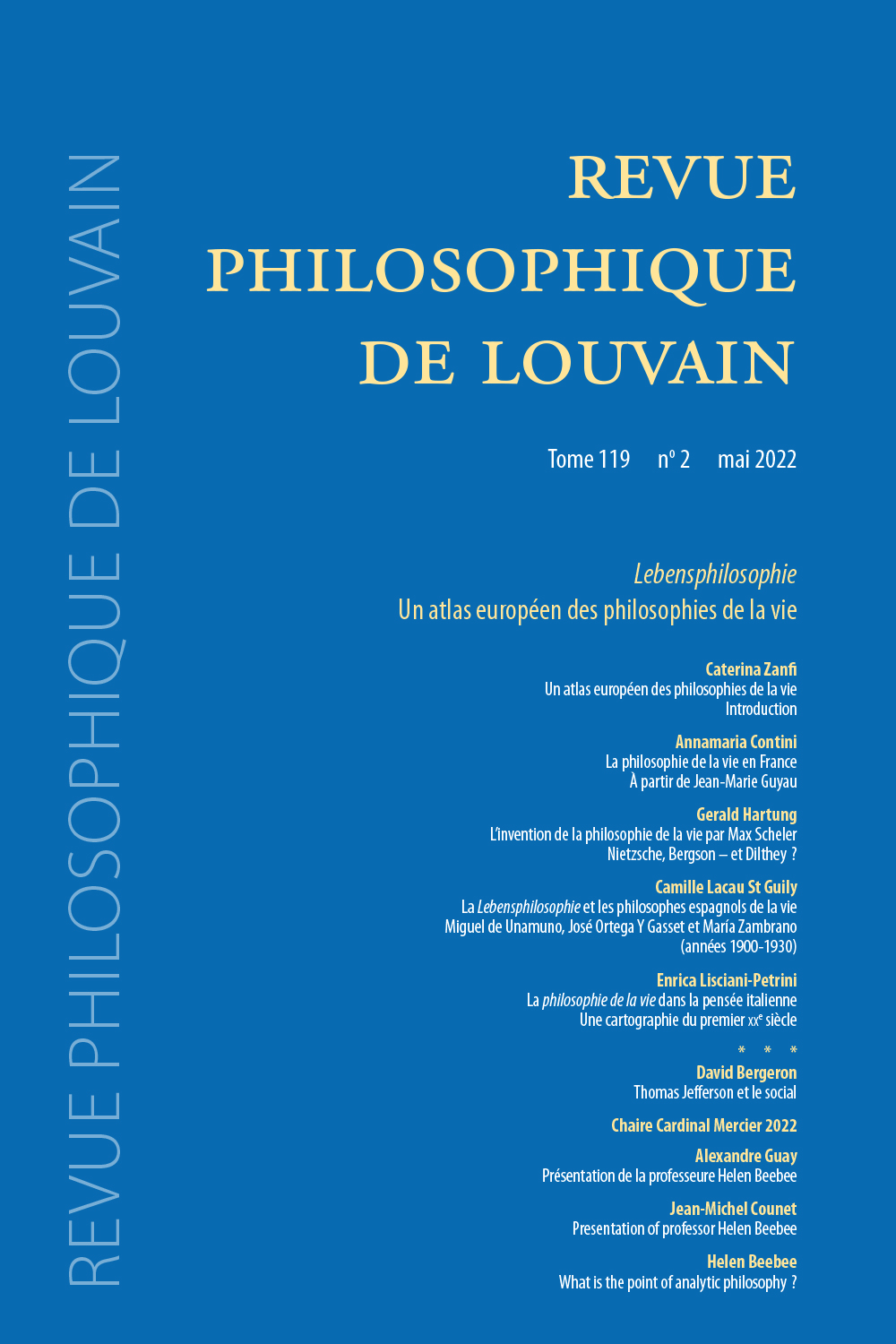 Document Details :

Title: La lumière sur la balance
Subtitle: Malebranche et la «physique» de la volonté
Author(s): KAMBOUCHNER, Denis
Journal: Revue Philosophique de Louvain
Volume: 107 Issue: 4 Date: novembre 2009
Pages: 583-605
DOI: 10.2143/RPL.107.4.2044676

Abstract :
L'idée d'une «physique» malebranchiste de l'âme, avancée par M. Gueroult dans son Malebranche (1955-1959), a été globalement abandonnée par la critique sans que le principe en soit suffisamment discuté. On s'attache ici à reprendre cette discussion en revenant sur le langage de Malebranche s'agissant de la volonté et de la liberté humaine. Une fois écartée l'hypothèse d'un indéterminisme métaphysique des actes de la volonté, il reste à statuer sur le principe d'un déterminisme psychologique, et pour cela à réexaminer la comparaison de la «balance» des plaisirs et le rôle de la «lumière» dans la détermination de la volonté. On s'oriente ainsi vers la complexification d'un modèle mécanique à la valeur objective certes limitée, mais qui contribuera à restaurer la «physique de l'âme» dans un statut qui s'apparente à celui d'une idée régulatrice.


---

The idea that Malebranche believed in a «physics» of the soul, as put forward by M. Gueroult in his Malebranche (1955-1959), was entirely abandoned by critics without the principle being discussed sufficiently. The aim here is to take up this discussion by returning to the language of Malebranche in regard to the will and human freedom. Once the hypothesis of a metaphysical indeterminism of acts of the will has been set aside, it remains to decide on the principle of a psychological determinism, and for this purpose to re-examine the comparison of the «balance» of pleasures and the role of «light» in determinating the will. Thus we proceed towards the complexification of a mechanical model undoubtedly with limited objective value, but which will contribute towards restoring the «physics of the soul» with a status close to that of a regulatory idea.


Download article