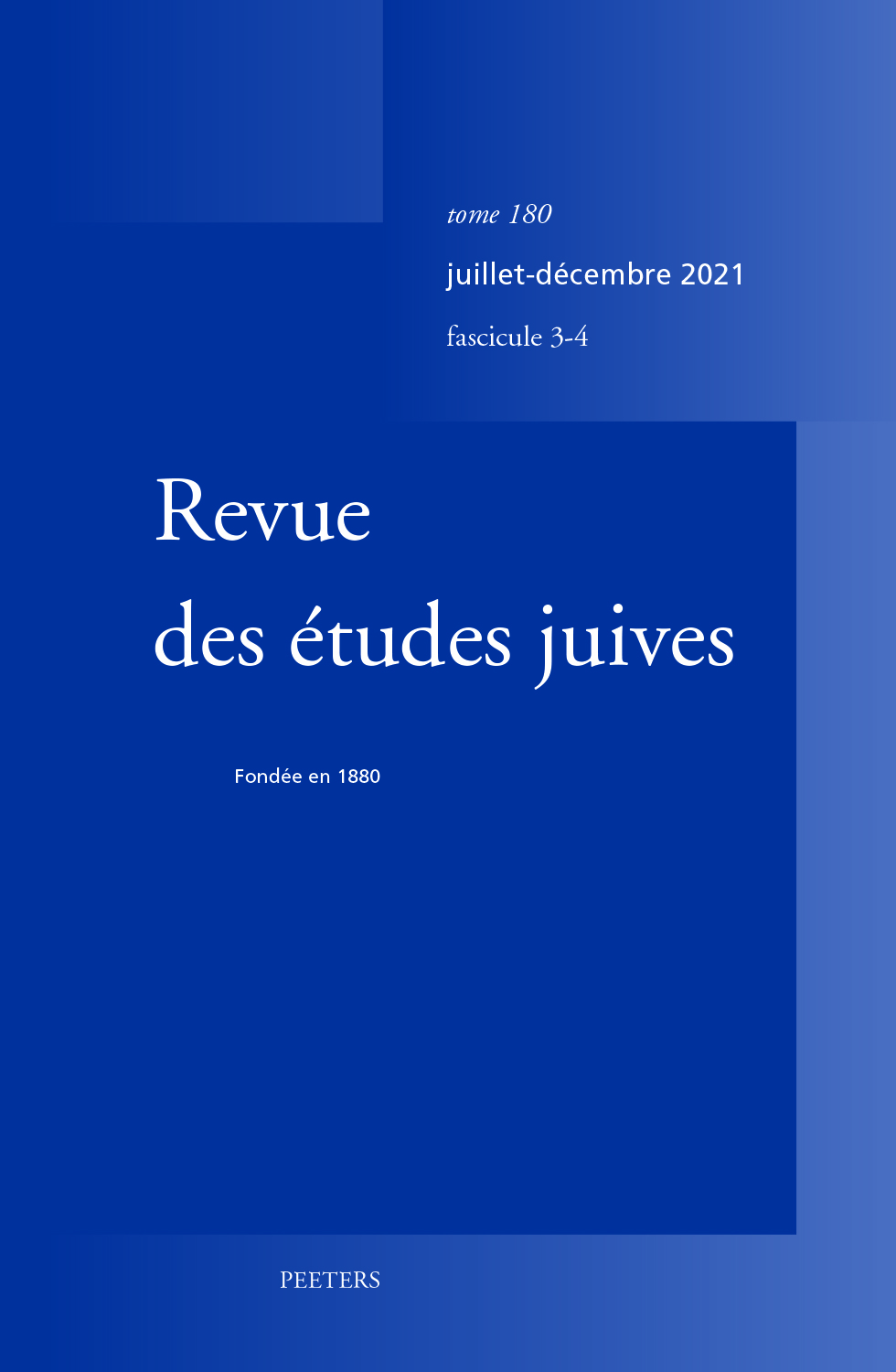 Document Details :

Title: Recherchessur le judaïsme entre islam et chrétienté du Moyen Âge à l'époque contemporaine
Author(s): AYOUN, Richard
Journal: Revue des Études Juives
Volume: 160 Issue: 3-4 Date: juillet-décembre 2001
Pages: 459-492
DOI: 10.2143/REJ.160.3.204

Abstract :
Judaïsme séfarade et judaïsme achkénaze sont incontestablement pour le judaïsme deux façons de «refuser de se diluer», mais aussi deux manières de s'adapter aux milieux où les juifs ont été conduits à vivre, à savoir le monde chrétien et le monde musulman. Les Juifs se sont, tout naturellement, imprégnés de la culture et de la civilisation matérielle de l'environnement. Les effets de la rencontre entre judaïsme séfarade et judaïsme achkénaze, dans le cadre français, ne sont pas sans poser de nombreux problèmes à l'historien. On se trouve, en effet, en présence de deux cultures, en apparence fort éloignées l'une de l'autre.

Sephardi judaism and ashkenazi judaism are undeniably for french judaism two ways of "refusing to dilute itself", but also two ways of adapting to the environments in which Jews have been led to live, i.e. the Christian world and the Muslim world. Quite naturally, Jews have immersed themselves in the material culture and civilization of the environment. The effects of the conjunction between sephardi judaism and ashkenazi judaism, in the French framework, do confront the historian with numerous problems… As a matter of fact, one finds oneself faced with two cultures, apparently very distant from each other.



Download article