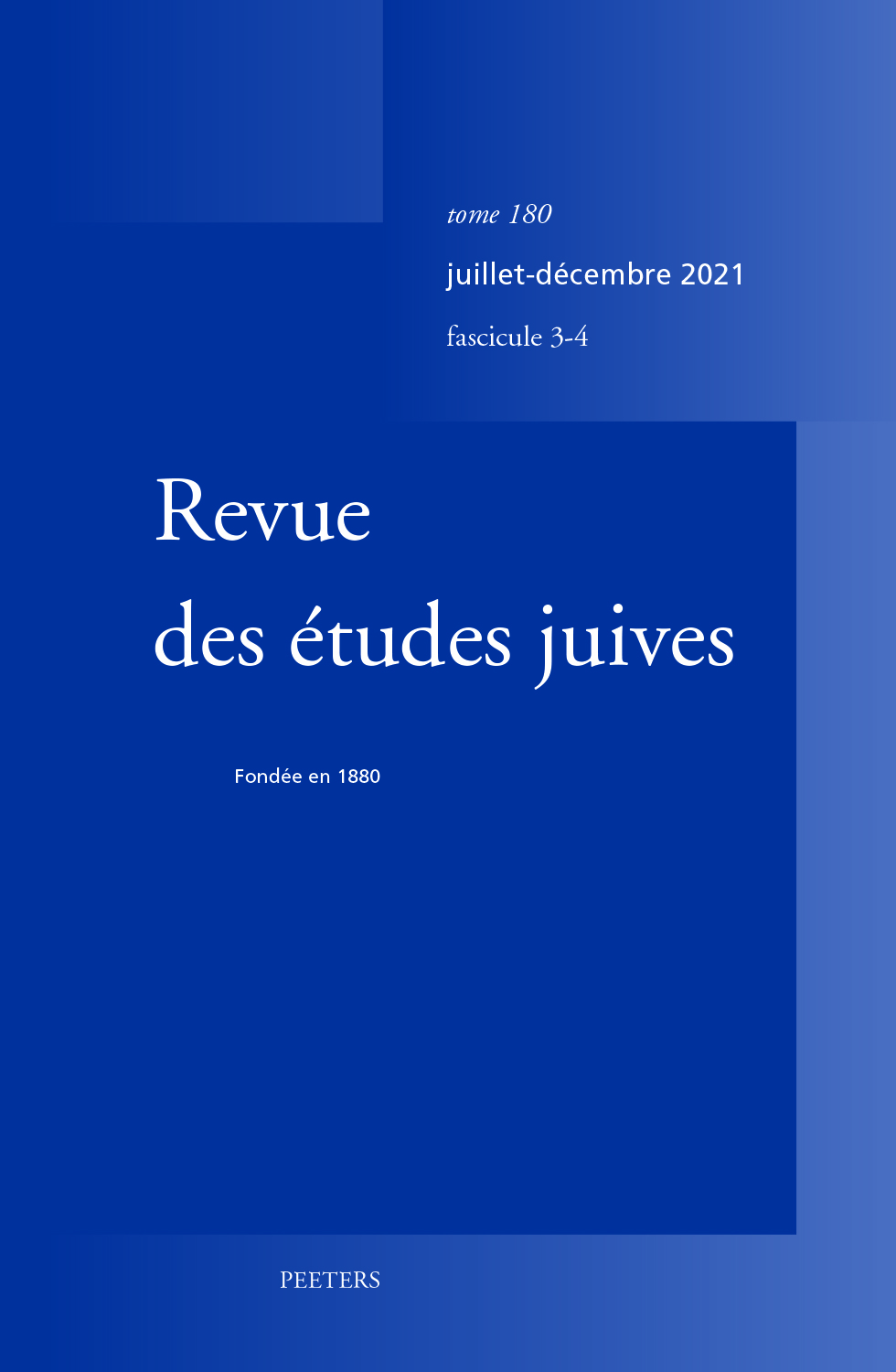 Document Details :

Title: La communauté juive de Tarascon au XVe siècle
Author(s): ROUX, Claude
Journal: Revue des Études Juives
Volume: 167 Issue: 3-4 Date: juillet-décembre 2008
Pages: 511-569
DOI: 10.2143/REJ.167.3.2033331

Abstract :
Une documentation riche et variée, à savoir cadastres, délibérations communales, registres de notaire, permet d'approfondir l'étude de la communauté juive de Tarascon au XVe siècle. Vivant dans un quartier densément bâti, aux limites précisées par les autorités communales, les juifs de Tarascon gèrent avec une certaine autonomie leur communauté, leur synagogue et leurs cimetières. Ils ont leur propre administration, leurs impôts et leurs aumônes. Assez prospère tout au long du XVe siècle, la communauté juive de Tarascon est l'une des plus importantes de Provence. On y trouve aussi bien des médecins, des courtiers que des artisans de la confection et de la construction dont on peut grâce aux cadastres se faire une idée de la fortune et du patrimoine. Néanmoins, la communauté est fortement endettée ce qui renforce les contraintes internes liées à la circulation des biens et des personnes. Toutefois, les juifs tarasconnais font preuve d'une grande faculté d'adaptation aux mesures coercitives des autorités chrétiennes. Mais, malgré des exemples de vie commune, les relations entre chrétiens et juifs se détériorent tout au long du siècle, aboutissant à la conversion de nombreux juifs au christianisme et à leur expulsion définitive de Tarascon par ordonnance royale en 1496.


---

A rich and diversified documentation — land registers, communal deliberations, notary registers — enable to deepen the study of the Tarascon Jewish community in the XVth century. Living in very dense district, with limits defined by local authorities, the Tarascon Jews manage their community, their synagogue and their cemeteries with a large autonomy. They have their own administration, their taxes and their alms. Rather prosperous all along the XVth century, the Tarascon Jewish community is one of the most important ones in Provence. We can find as well physicians, surgeons, brokers as tailors and masons. Thanks to land registers, one can evaluate their fortune and their heritage. Nonetheless, the community is strongly indebted which reinforces internal constraints linked with the flow of goods and people. Nevertheless the Tarascon Jews demonstrate a very great capacity of adaptation towards local coercive rules. But, despite a few example of common life, relationships between Christians and Jews deteriorate all along the century. Such a situation leads to conversion of plenty of Jews to Christianity and to their final expulsion from Tarascon by royal order in 1496.


Download article