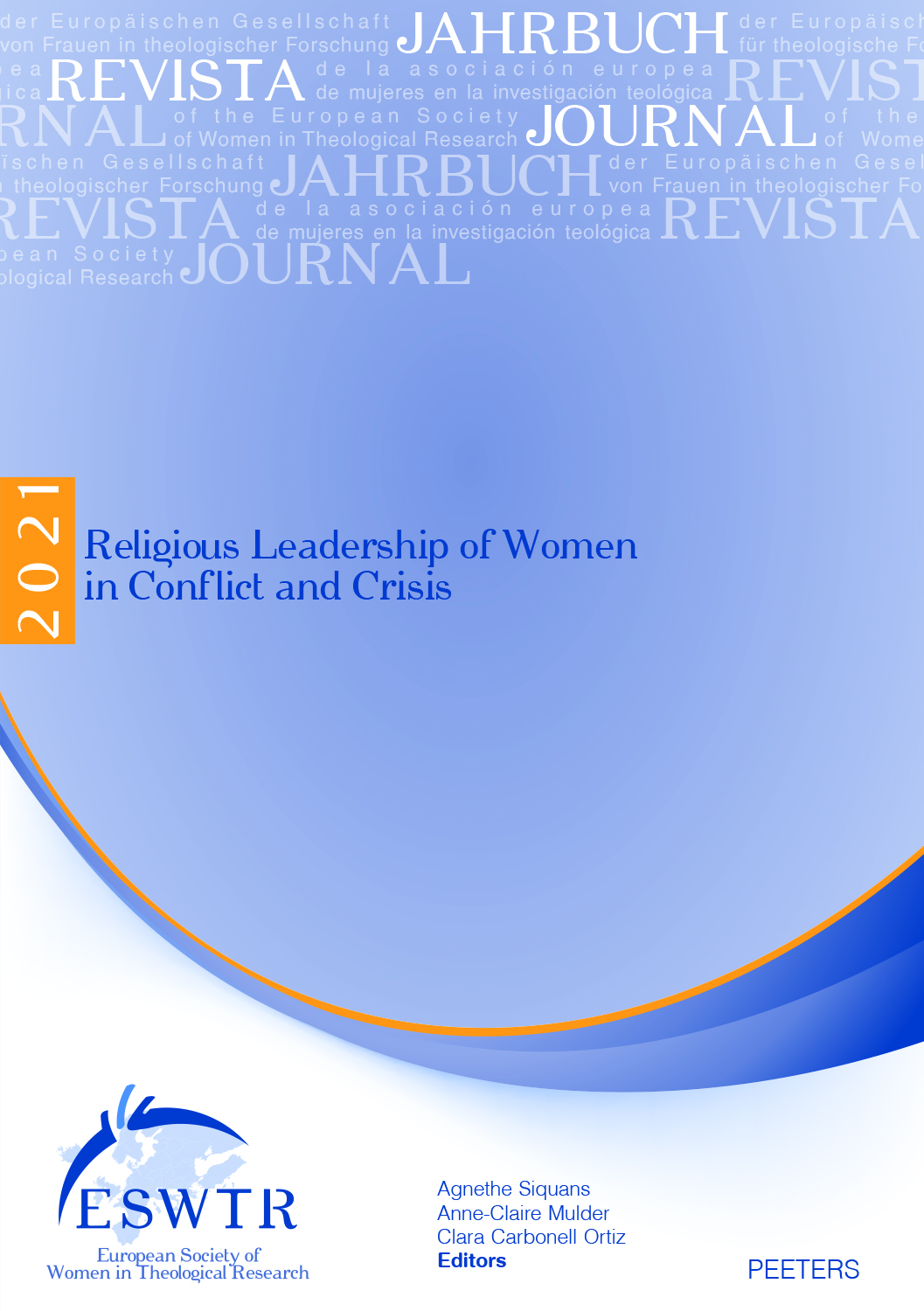 Document Details :

Title: Deine Mutter war eine umherziehende Aramäerin...
Author(s): PARRA, Dolores Aleixandre
Journal: Journal of the European Society of Women in Theological Research
Volume: 8 Date: 2000
Pages: 123-142
DOI: 10.2143/ESWTR.8.0.2022900

Abstract :
This text draws upon a hermeneutics of creative imagination. Two figures from the stories of the Patriarchs are shown in conversation with one another: Dinah, the daughter of Jacob and Leah (Gen 30.21-34), and Deborah, Rebecca's nurse (Gen 24.59; 35.8). Dinah is still a child, full of questions and unsettling thoughts which she pours out to Deborah, her grandmother Rebecca's nurse. Deborah is old, and has lived for a long time as part of Jacob's clan. She tells Dinah the ancient stories of her people, and particularly about the matriarchs, Sarah, Rebecca, Leah and Rachel.


---

Ce texte écrit sous l'optique d'une herméneutique de l'imagination créative, est un dialogue entre deux personnages de l'histoire des patriarches, Dina, la fille de Jacob et de Léa (Gn 30, 21; 34) et Débora, la nourrice de Rébecca (Gn 24, 59; 35, 8). Dina est encore une petite fille pleine de questionnements et d'inquiétudes qu'elle confie à Débora, la nourrice de sa grand-mère Rébecca. Débora est une vieille femme, qui a longtemps vécu au sein du clan de Jacob, et raconte à Dina les vieilles histoires de son peuple, évoquant notamment ses matriarches Sara, Rébecca, Léa et Rachel.


Download article