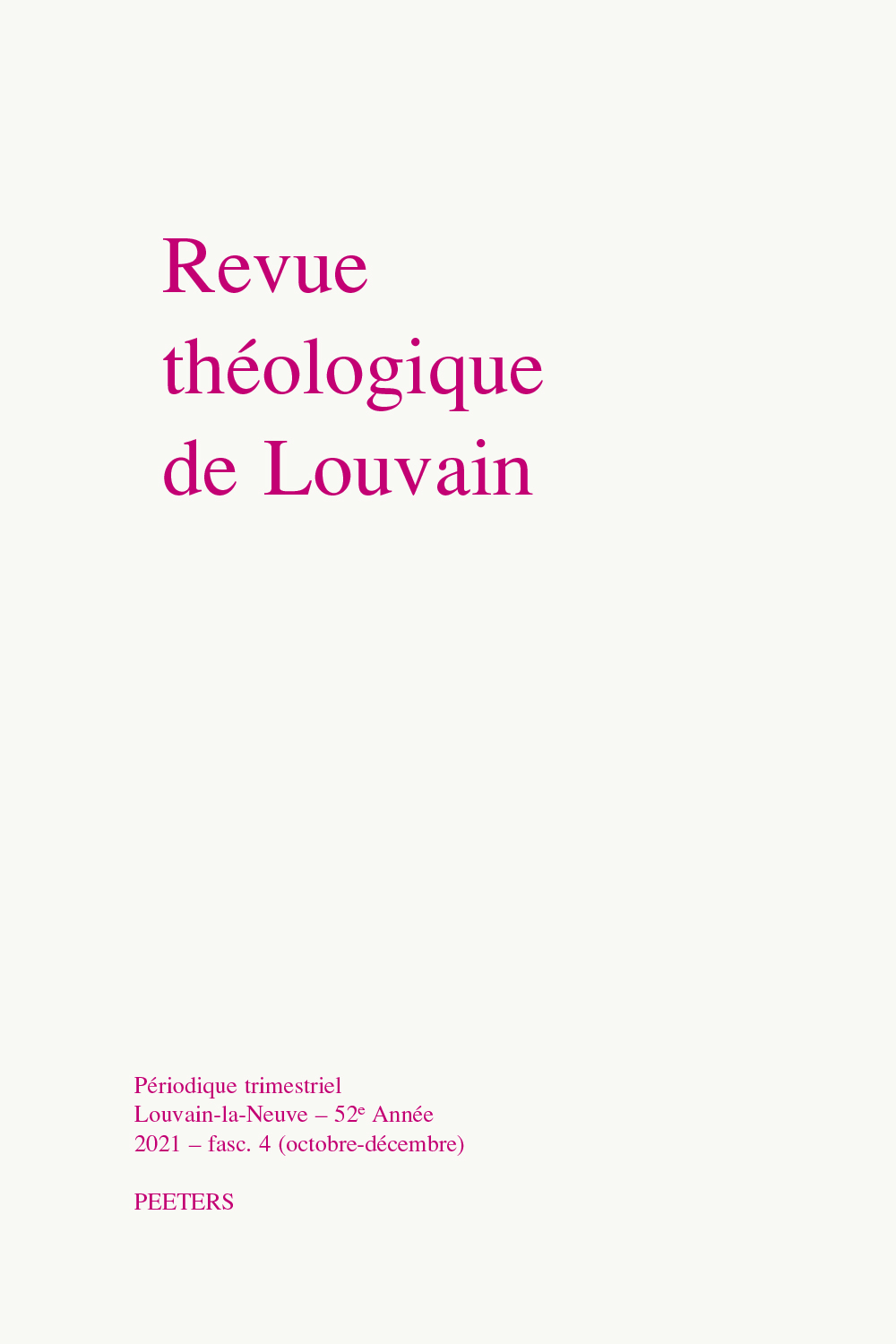 Document Details :

Title: Quelques enjeux de Vatican II
Subtitle: À propos d'un quarantième anniversaire
Author(s): TROISFONTAINES, Cl.
Journal: Revue Théologique de Louvain
Volume: 37 Issue: 3 Date: 2006
Pages: 379-393
DOI: 10.2143/RTL.37.3.2018932

Abstract :
La publication du Journal du Concile de l'ambassadeur P. Poswick (dont A. Prignon a été le conseiller ecclésiastique) est l'occasion de rappeler quelques questions majeures de Vatican II (la collégialité, la liberté religieuse, la révélation) dans le traitement desquelles trois évêques belges (le card. Suenens, Mgr De Smedt et Mgr Charue) se sont particulièrement illustrés. Ce rapide parcours permet de dépasser les oppositions émises récemment à propos du Concile entre « l'événement et le texte » de même qu'entre « la discontinuité et la continuité ». On constate en effet que le témoignage des acteurs est indispensable pour la compréhension des textes et que les avancées du Concile permettent une meilleure compréhension de la tradition.


---


The publication of the Journal du Concile written by ambassador P. Poswick (whose ecclesiastic counsellor was A. Prignon) is the opportunity to bring to mind some of the major issues of Vatican II (collegiality, religious freedom, revelation) where three Belgian bishops (Card. Suenens, Mgr De Smedt and Mgr Charue) made eminent contributions. This rapid survey allows one to go beyond recent antagonistic formulations about the Council such as "event/text" and "discontinuity/continuity". It comes to light that the witness of the protagonists is indispensable to the understanding of the texts and that the advances made by the Council allow a better understanding of tradition.


Download article