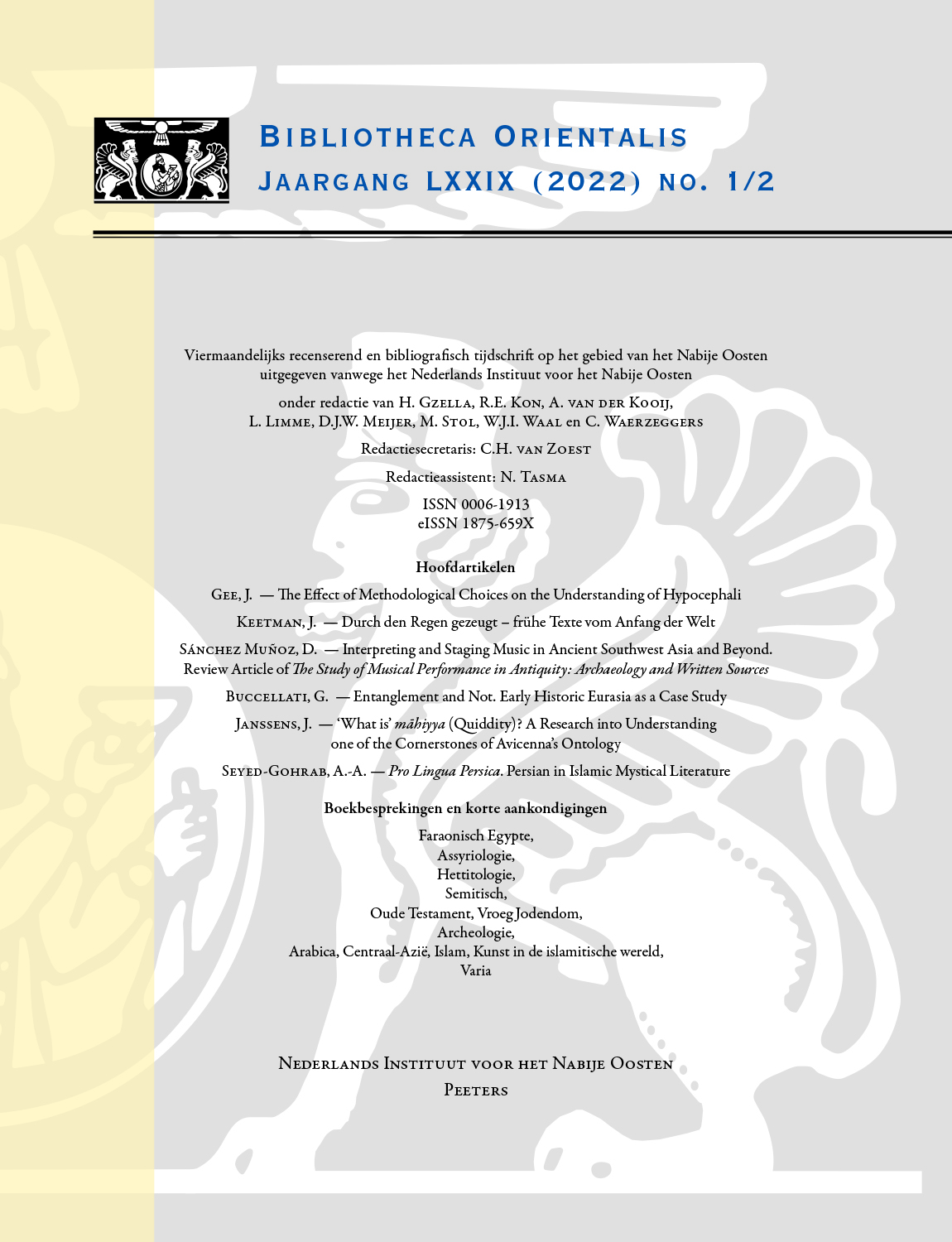 Document Details :

Title: Algemeen
Author(s):
Journal: Bibliotheca Orientalis
Volume: 54 Issue: 3-4 Date: mei - augustus 1997
Pages: 305-316
DOI: 10.2143/BIOR.54.3.2015906

Abstract :
OLMO LETE, G. Del (Hrsg.) — Mitología y Religión del Oriente Antiguo, Bd. I: J. López, J. Sanmartín, Egipto y Mesopotamia, 563 S., 1993; Bd. II, 1, P. Mander J.-M. Durand, Semitas Occidentales (Ebla, Mari); Bd. II, 2 D. Arnaud, F. Bron, G. del Olmo Lete, J. Teixidor, Semitas Occidentales (Emar, Ugarit, Hebreos, Fenicios, Arameos, Arabes), 485 S., 1995, E-08280 Sabadell, Editorial Ausa.

BRIANT, Pierre (éd) — Dans les pas des Dix-Mille. Peuples et pays du Proche-Orient vus par un Grec. Actes de la Table Ronde Internationale 3-4 février 1995. Toulouse, Presses Universitaires du Mirail, 1995.

METTINGER, Tryggve N.D. — No Graven Image? Israelite Aniconism in its Ancient Near Eastern Context. (Coniectanea Biblica, Old Testament Series, 42). Almqvist & Wiksell International, Stockholm, 1995.

BREMER, J.M., Th. P.J. van den HOUT, R. PETERS (eds.) — Hidden Futures. Death and Immortality in Ancient Egypt, the Classical, Biblical and Arabic Islamic World. Amsterdam University press, 1994.


Download article