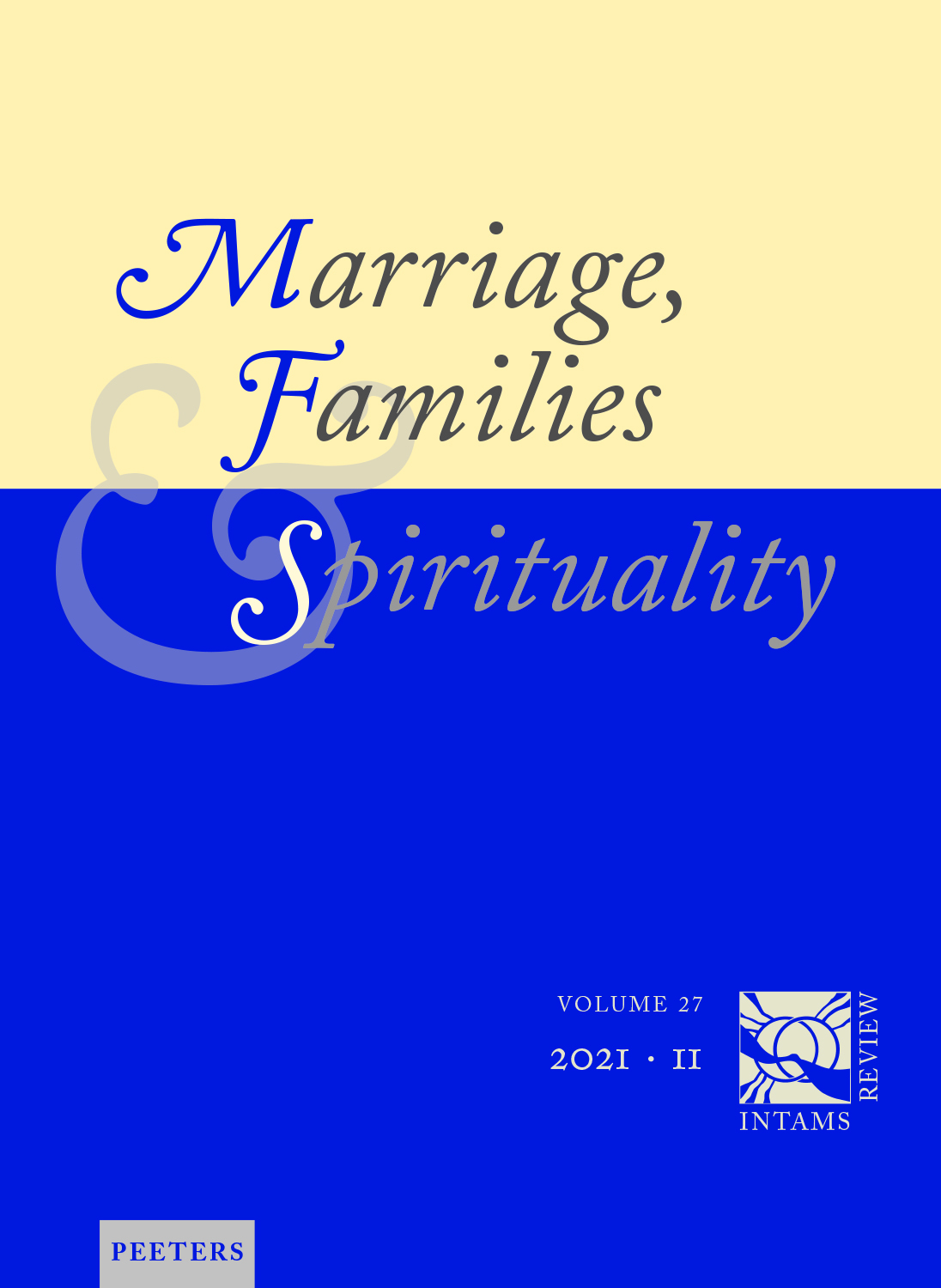 Document Details :

Title: Esperienza mistica e simbologia dell'amore coniugale nell'éta della preriforma in Italia
Author(s): TOZZI, Ileana
Journal: Marriage, Families & Spirituality
Volume: 4 Issue: 2 Date: Autumn 1998
Pages: 187-200
DOI: 10.2143/INT.4.2.2014762

Abstract :
The mystical tradition that arose in Italy on the eve of the Catholic Reformation drew on the symbolism of married love; women noted as mulieres sanctae found this symbolism in the literary and artistic tradition, and it was taken up in their autobiographical testimonies and in accounts of their experiences composed by their confessors as part of their ecclesiastical supervision. The present article investigates some of these biographical or autobiographical testimonies, which are revelatory of some of the most important figures in the history of feminine spirituality from the 14th and 15th centuries. On the literary level a broad spectrum is covered - from the minutiae of the report of Brother Arnaldo, who in the Liber Lelle notes down the decisive stages in the mystical experience of his fellow Franciscan Angela of Foligno - to the deep devotion of Camilla Battista Varano, who expresses the unsayable in the polished style of the poetic tradition absorbed in the course of her humanistic education.
The heavenly bridegroom to whom these women give themselves in their deep piety is wooed with a love which demands a depth of devotion that is quite incomprehensible to many: it is the sequela Christi, discipleship and participation in Christ's sufferings and agonising death on the cross, based on faith in the gift of heavenly happiness.
In some cases an early calling tore women away from their ordained family life and social milieu. This was the case with Colomba da Rieti, who rejected the bridegroom whom her father and uncle had chosen for her, or with Camilla Battista Varano, who evaded the marriage plan of her father the duke. These were women who opposed their biological destiny with its orientation to reproduction.
In other cases however the mystical marriage arose after an earthly life had ended. Angela da Foligno took vows after the death of her husband and sons, Villana delle Botti consecrated herself after a long and brilliant life of intrigue to love of neighbour and penitence and Lucia da Narni took the habit after her unhappy and humiliating marriage with Count Pietro di Alessio had foundered.
The present article delineates the characteristic elements of this feminine spirituality and mysticism and reads it as an anticipation of the Catholic Reformation in Italy.


Download article