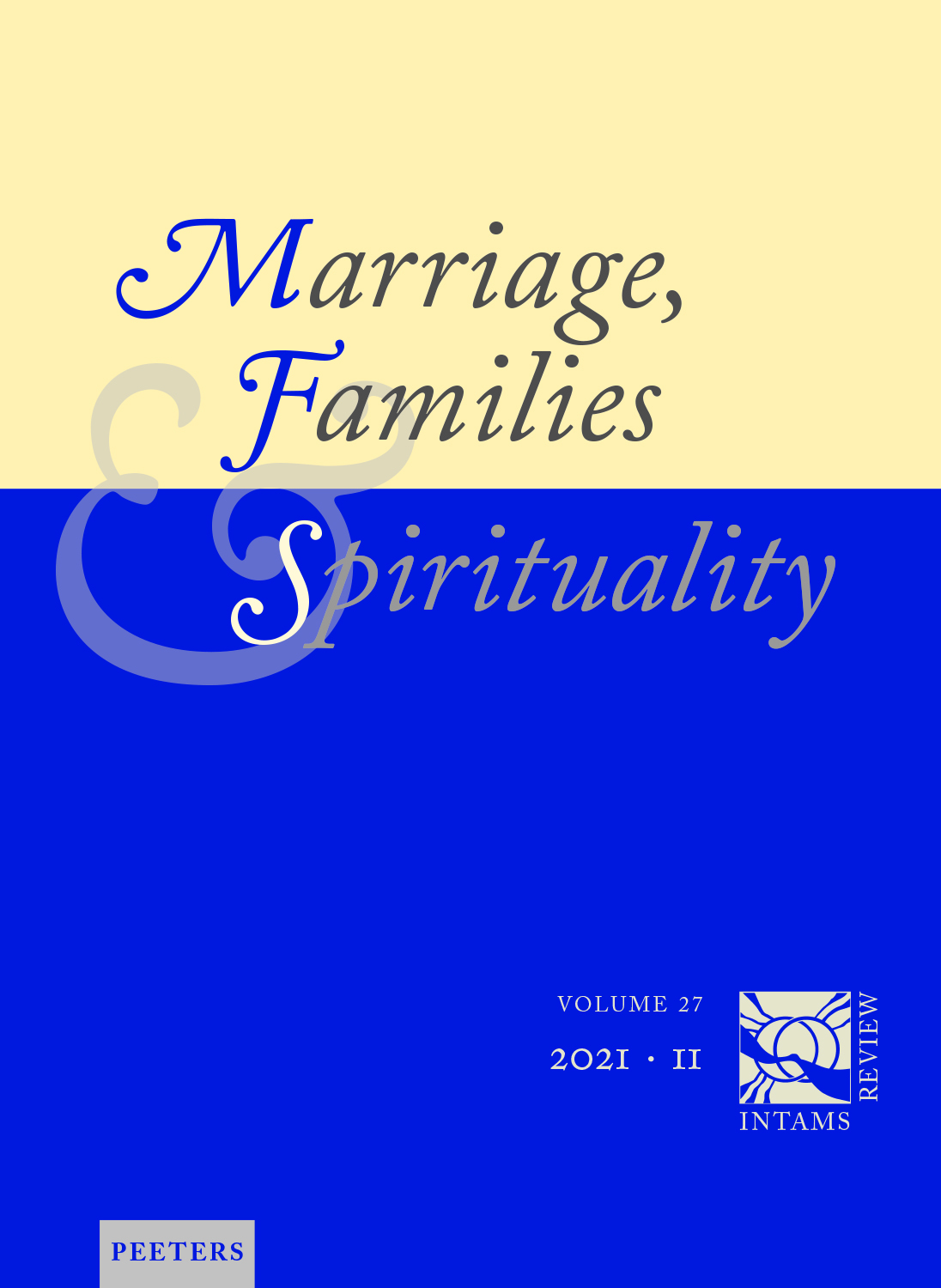 Document Details :

Title: Marriage and Reciprocity
Author(s): DI NICOLA, Giula Paola , DANESE, Attilio
Journal: Marriage, Families & Spirituality
Volume: 6 Issue: 1 Date: Spring 2000
Pages: 6-16
DOI: 10.2143/INT.6.1.2004598

Abstract :
The authors discuss the relationship between the sexes in marriage under the heading of 'reciprocity', i.e. as a relationship that is in its various aspects mutual but not complementary. The key concept of 'reciprocity' is particularly appropriate to give equal expression at once to distance and nearness, difference and oneness. It describes a deeply conflict-laden relationship in a kind of open dialectic, without either making conflict the ultimate horizon of understanding or laying too much stress on eirenicism.
In the reciprocal relationship the couple undogmatically subvert the categories of male and female as they develop common horizons of sense and significance. Experiencing their difference as a resource, they at the same time discover values like personal worth, respect for the mystery of transcendence, and care for the weak.
Finally the reciprocity of the sexes can be viewed theologically in terms of the Trinitarian picture of God and the paradoxical mutuality between Creator and Creation, culminating in the 'foolishness of love' of the crucified Christ.


Download article