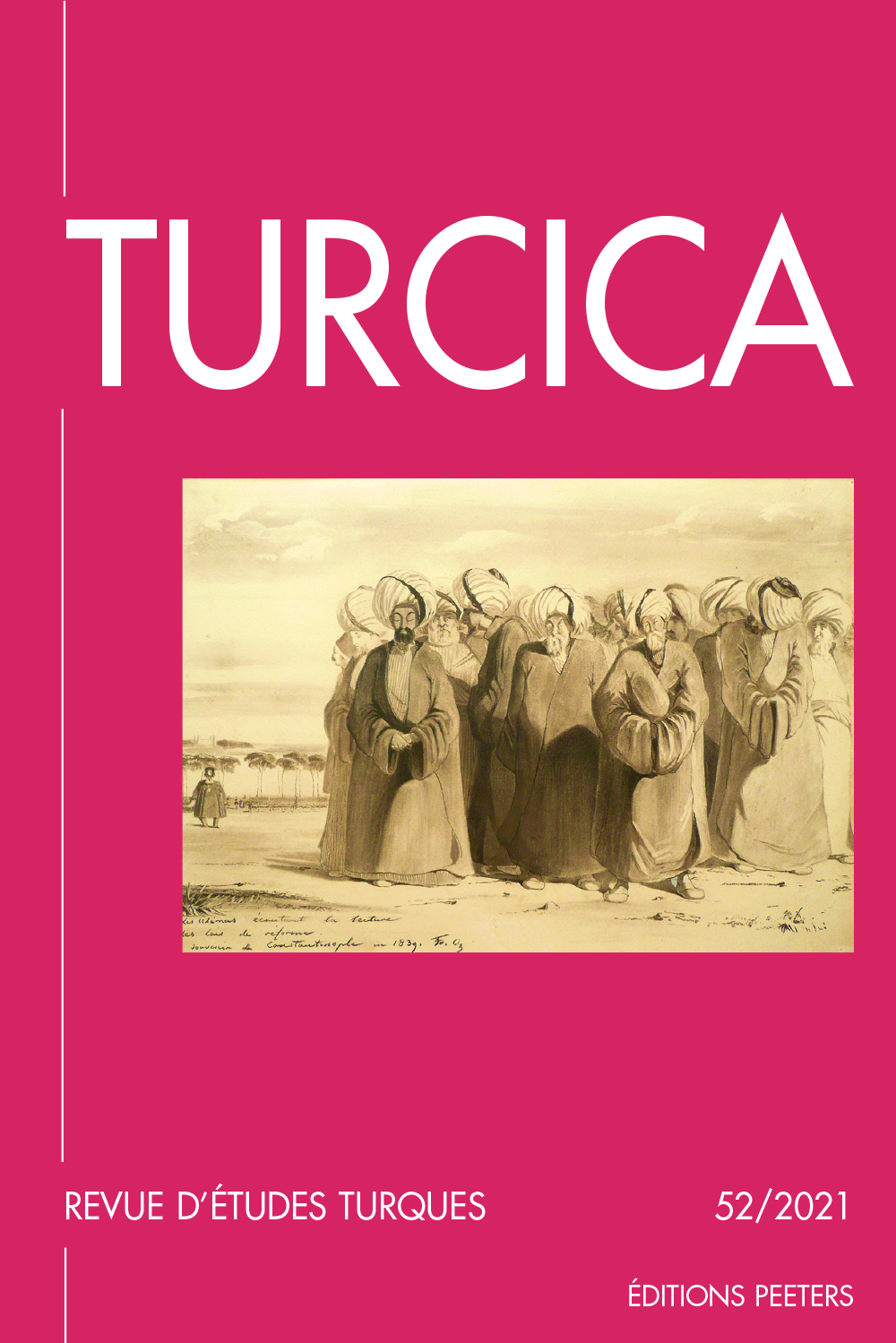 Document Details :

Title: À propos de quelques demandes de permission de soldats ottomans en Hongrie (XVIe siècle)
Author(s): RÖMER, Claudia
Journal: Turcica
Volume: 29 Date: 1997
Pages: 399-412
DOI: 10.2143/TURC.29.0.2004331

Abstract :
Le ms. Österreichische Nationalbibliothek Mxt 642 contient plusieurs morceaux de mevāğib defterleri des garnisons ottomanes de Hongrie. Entre les feuilles de la partie qui concerne les soldats de Buda, on trouve quatre documents originaux relatifs au processus bureaucratique de la demande de permission (1569-1570). Trois d'entre eux accordent un congé à des soldats qui voulaient rendre visite à leurs familles. Le quatrième est une liste de soldats qui ont accompagné leuraga à la Porte et qui, en cas de révision de leur troupe, seraient comptés parmi les absents et n'auraient plus droit à leur paie. Comme tous les autres changements, ces données furent ajoutées dans le mevāğib defterleri au-dessus des noms des soldats, et les documents furent conservés au même endroit.


---


On Some Applications for Leave on the Part of Ottoman Soldiers in Hungary in the Sixteenth Century
The Ms. Österreichische Nationalbibliothek Mxt. 642 contains several pieces of mevāğib defterleri of the Ottoman garrisons in Hungary. There are to be found among its folios, in the part concerning soldiersat Buda, four original documents on the bureaucratic process of application for leave in 1569-70. Three of them are leave grants to soldiers on private affairs —i.e., visit to their families. The fourth one consists in a list of soldiers who, while escorting their agato the Porte, would be reckoned as missing in case of troop overhaul, and thus bereft of their pay. Such data were recorded as any other changes in the mevāğib defterleri, just above the names of the soldiers; the sources were kept altogether in the same place.



Download article