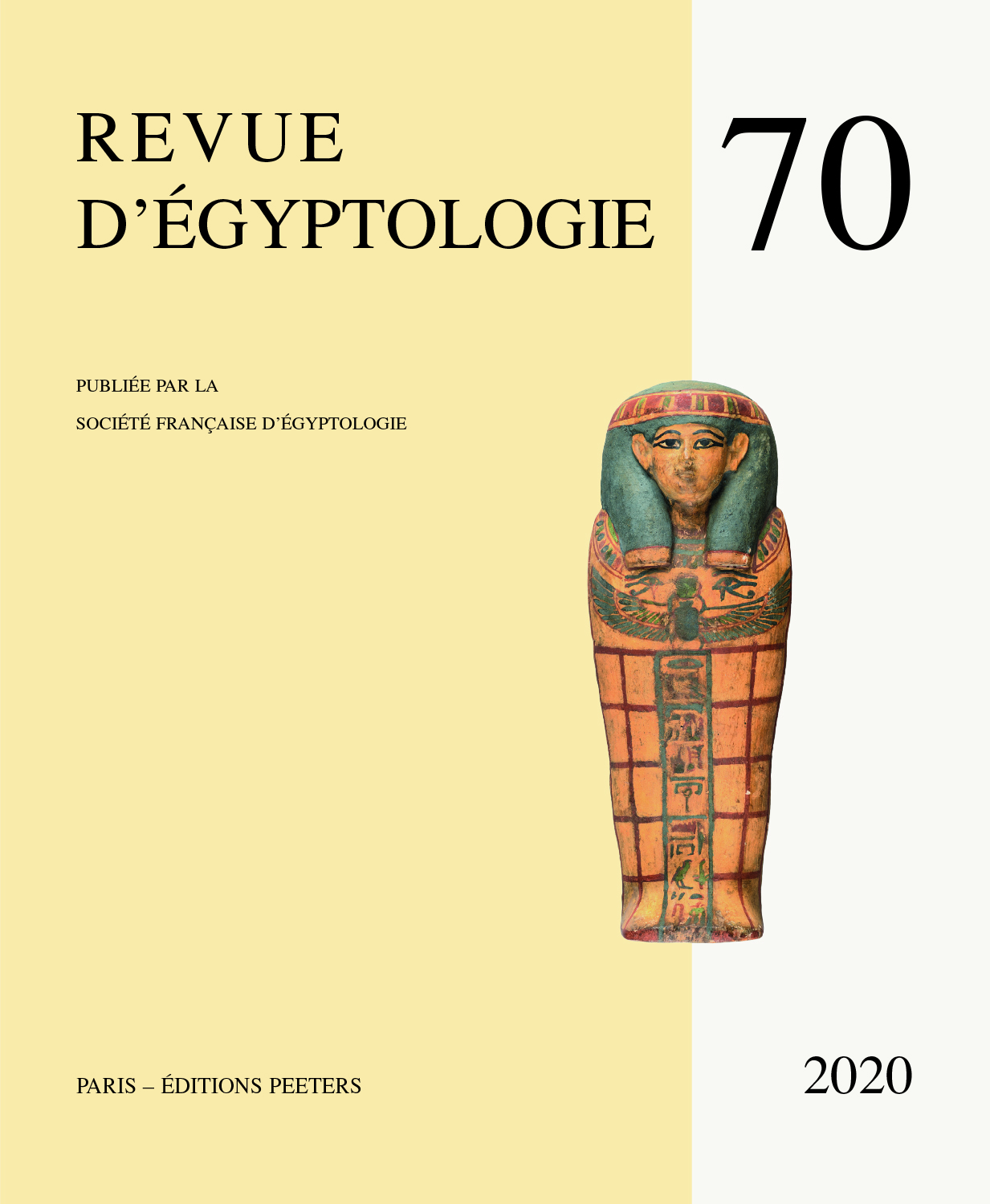 Document Details :

Title: Insights into a Translucent Name Bead
Author(s): PAMMINGER, P.
Journal: Revue d'Égyptologie
Volume: 46 Date: 1995
Pages: 149-161
DOI: 10.2143/RE.46.0.2003730

Abstract :
Présentation d'une perle extraordinaire en cristal de roche appartenant à une collection privée. Percée, contenant toujours une feuille d'or dans son noyau, la perle est décorée, d'un côté, avec un vautour — chaque serre tenant un symbole 'nḫ— et, de l'autre côté, avec un cartouche au nom de Mn-ḫpr-R' flanqué de deux «sphères». L'auteur propose d'identifier le nom royal avec un des prenomendu roi Pije de la 25e dynastie. Ensuite, il est montré que la perle ne représente pas seulement la «sphère» de création et la barre d'or, le symbole d'une revivication éternelle, mais aussi le ventre maternel transparent pour la (re-)naissance, respectivement du dieu solaire et du roi. Il semble que Pije ait été présenté dans ce bijou comme un roi en référence à la conception traditionnelle des Égyptiens: établir la royauté divine par le moyen de la (re-)création.


---

Presentation of an unusual rock-crystal bead, of unknown provenance. Being drilled through and embodying a sheet of gold in its core, the ball-bead is decorated on one side with a vulture carrying in each claw a symbol of 'nḫ and on the opposite side with a raised cartouche bearing the inscription Mn-ḫpr-R', flanked by two raised circular dots. The paper proposes to identify the royal designation as one of the prenomen of the 25th dynasty King Piye. Further, the article wishes to establish the rock-crystal bead as being the 'ball' of creation and symbolizing the eternal revivication as well as the translucent motherly body for the internal rebirth of the sun-god/king respectively. The intention being, even in this small scale treasure, to promote Piye as a king with genuine insights into traditional Egyptian concepts of (re-)establishing the divine kingship by (re-)creation.


Download article