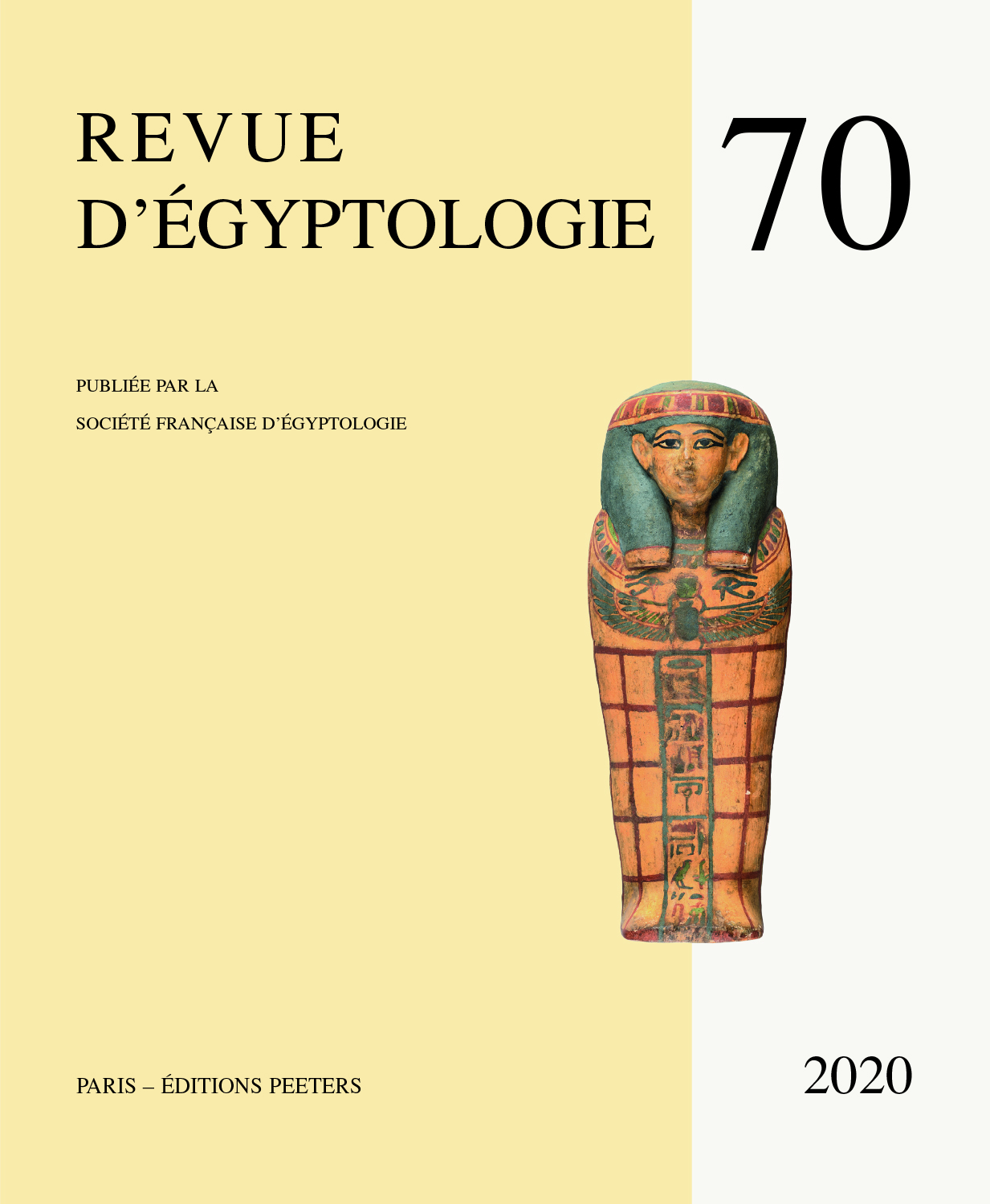 Document Details :

Title: Les constructions analogiques du futur III en néo-égyptien
Author(s): WINAND, J.
Journal: Revue d'Égyptologie
Volume: 47 Date: 1996
Pages: 117-145
DOI: 10.2143/RE.47.0.2003712

Abstract :
À côté des constructions actives ỉw.f/ỉrỉ SN + r + inf., le néo-égyptien utilise une tournure complémentaire pour exprimer une situation dans le futur. Le prédicat peut être un syntagme prépositionnel ou un pseudo-participe. Ces constructions, formées en partie par analogie avec le paradigme du présent I, ne constituent pas une véritable création du néo-égyptien, mais plongent leurs racines dans des emplois bien attestés en égyptien de la première phase. Outre des considerations générales sur l'expression de la situation et du passif au sein des constructions dynamiques en néo-égyptien (notamment au séquentiel), l'étude comprend un relevé détaillé des possibilités syntaxiques des constructions analogiques du futur III ainsi qu'une discussion de leur origine et de leur développement en néo-égyptien.


---

Besides ỉw.f/ỉrỉ SN + r + inf. in the active voice, Late Egyptian has complementary constructions to express a situation laid in the future. The predicate is either a prepositional syntagm or a pseudo-participle. These constructions, partly built on the analogy of the paradigm of the Present I, are not a genuine creation of Late Egyptian, but have their roots is some well attested uses in Old and Middle Egyptian. This study opens with a general overview of the means to express a situation and the passive within the dynamic constructions in Late Egyptian (especially the sequential). Then there is a detailed survey of all syntactic possibilities of the analogical constructions of the Future III, followed by a discussion of their origin and their development in Late Egyptian.


Download article