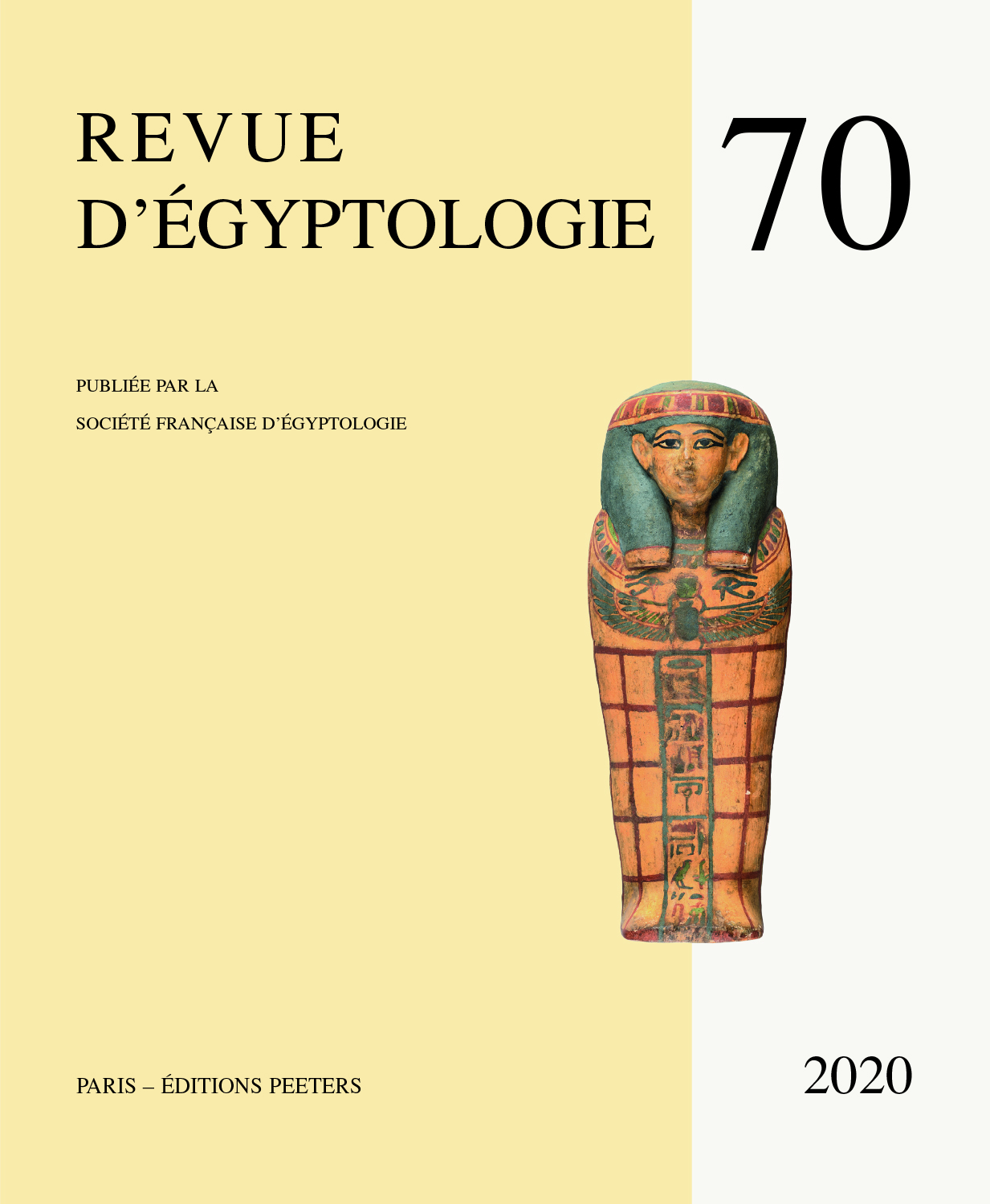 Document Details :

Title: Les monuments de l'Ouadi Gaouasis et la possibilité d'aller au pays de Pount par la mer Rouge
Author(s): VANDERSLEYEN, Cl.
Journal: Revue d'Égyptologie
Volume: 47 Date: 1996
Pages: 107-115
DOI: 10.2143/RE.47.0.2003711

Abstract :
Des inscriptions de la 12e dynastie ont été trouvées sur les bords de la mer Rouge, au débouché du Ouadi Gaouasis; ces inscriptions parlent très clairement d'une expédition à Pount, mais les toponymes ne concernent que la vallée du Nil et ouadj our. D'aucuns ont vu dans la proximité de la mer Rouge et de la stèle où se lit ce terme une preuve que l'expédition, maritime, est bien partie du Ouadi Gaouasis et que ouadj our peut ici signifier «la mer». En fait, la raison d'être des monuments du Ouadi Gaouasis reste mystérieuse; ils permettent de formuler des hypothèses mais n'apportent pas de preuve que ouadj our puisse signifier «la mer».


---

Inscriptions of the 12th Dynasty have been discovered in 1976 near the Red Sea shore, where the Wadi Gawasis opens out into the sea; these inscriptions clearly deal with an expedition to Punt, but the place-names concern the Nile valley: boats were built in the Coptos dockyards and on the shore of wedjwer. Some people see in this vicinity of the Red Sea and of the stone were the word wedjwer is read a proof that the expedition started from the Wadi Gawasis and that here wedjwer could mean «sea». Actually the grounds for the existence of the monuments in the Wadi Gawasis are obscure and if it allows the formulation of hypotheses, it doesn't constitute any proof that wedjwer could mean «sea».


Download article