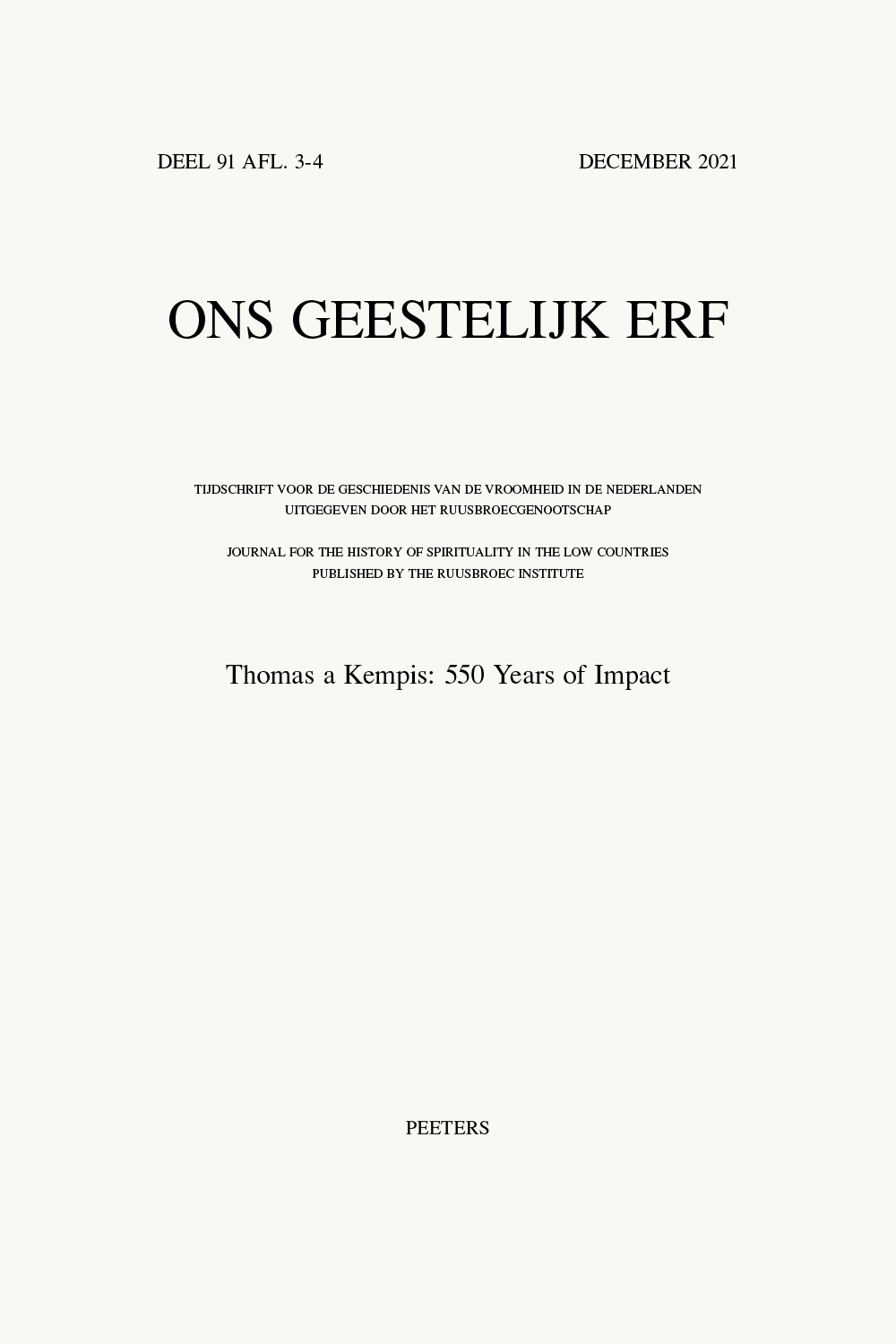 Document Details :

Title: De kroniek van prior Olivier De Langhe o.s.b. als exponent van de hagio-historiografie
Subtitle: Een vergeten subgenre uit de vjftiende-eeuwse monastieke geschiedschrijving
Author(s): VANDERPUTTEN, Steven
Journal: Ons Geestelijk Erf
Volume: 73 Issue: 2-3 Date: juni-september 1999
Pages: 178-197
DOI: 10.2143/OGE.73.2.2003354

Abstract :
Medieval monastic historiography stems from the reconciliation of two distinctively different world-views: the Christian linearic conception of time and history necessarily clashes with the deeply rooted circularity of monastic time, especially when looked upon from a liturgical angle. It seems clear, however, that quite a number of historiographers not only appreciated this distinction, but also tried to forge an alliance between literary genres that belonged to the two intellectual options. In the present article a fifteenth-century chronicle from the abbey of Saint Bavon in Ghent (currently Belgian East-Flanders; Ghent, University Library, 487, fol. 67r°-69v°) is presented as an extreme example of these attempts. The narrative text, which forms part of a manuscript entirely devoted to the cult of local saints, is an adaptation of the hagiographic memory of the community and an attempt to represent the contents of texts, mainly and sometimes exclusively aimed at edification and moralisation, in a chronological fashion, and to bring the history of the community as a social group in line with the evolution of the cult of saints, thus enhancing the monk's self-confidence. This oftenoverlooked expression of late-medieval representation of the past is rather remarkable in its ideological conception, and stems from a tradition in which the monastic historiographer would make an attempt at sanctifying the community.


Download article