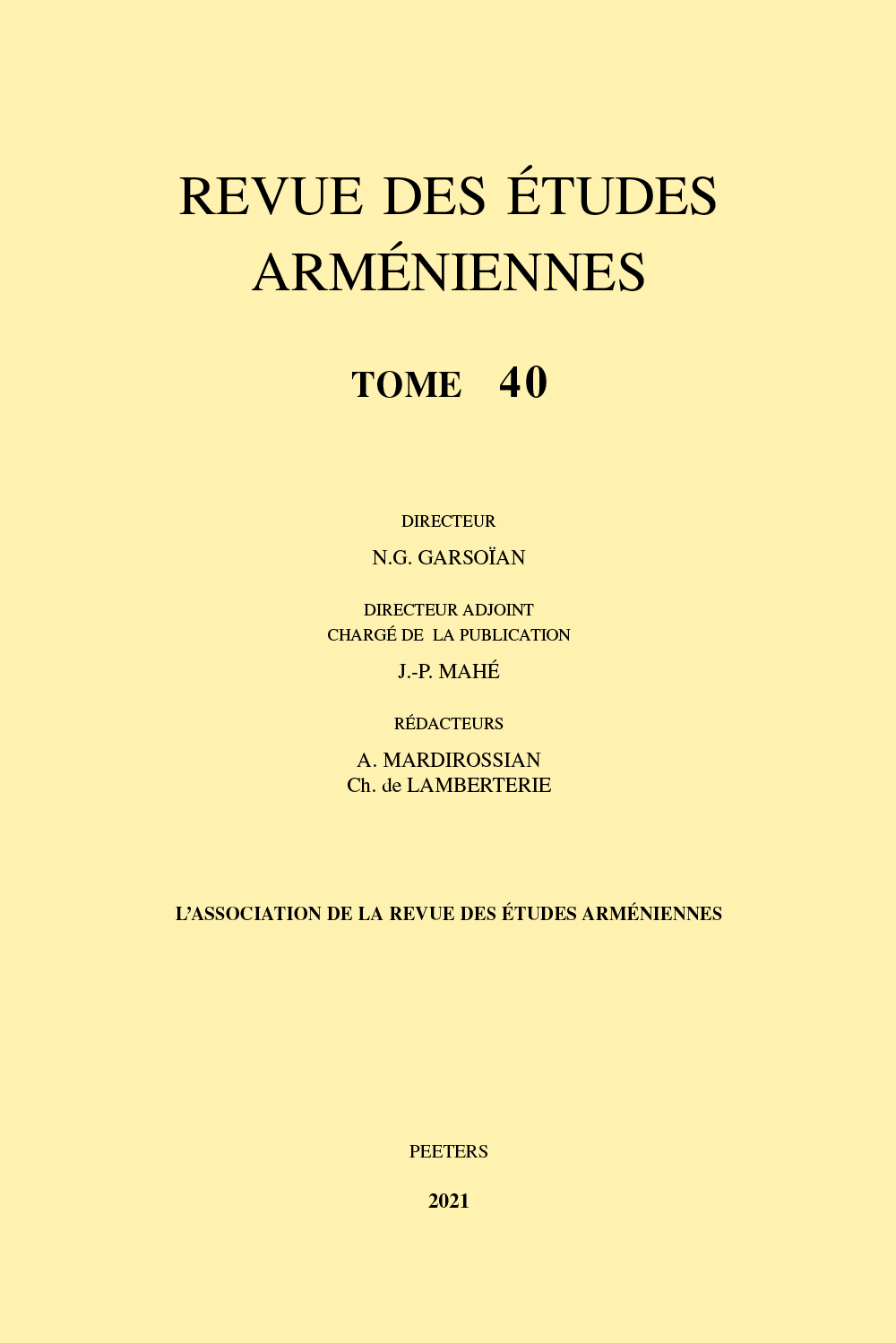 Document Details :

Title: The Constitution for the Brotherhood of Erznkay (1280) by Yovhannēs Erznkac'i (d. 1293)
Subtitle: An Armenization of the Futuwwa Reform Project and Literature of Abbasid Caliph al-Nāşir li-Din Allāh (d. 1225)
Author(s): DADOYAN, S.B.
Journal: Revue des Études Arméniennes
Volume: 29 Date: 2003-2004
Pages: 117-165
DOI: 10.2143/REA.29.0.2002623

Abstract :
This paper establishes a hitherto unstudied relationship between the Islamic futuwwa reform project of Abbasid caliph al-Nāşir li-Din Allāh (term: 575-622/1180-1225) during the first quarter of the thirteenth century, and a similar initiative by the Armenian Church in Erznkay (nowadays Erzincan in Turkey). At the time, the Church was also the secular authority, because during the second half of the century the Mongols had allowed the city and its province internal sovereignty under the Armenian bishop and his descendents.


Download article