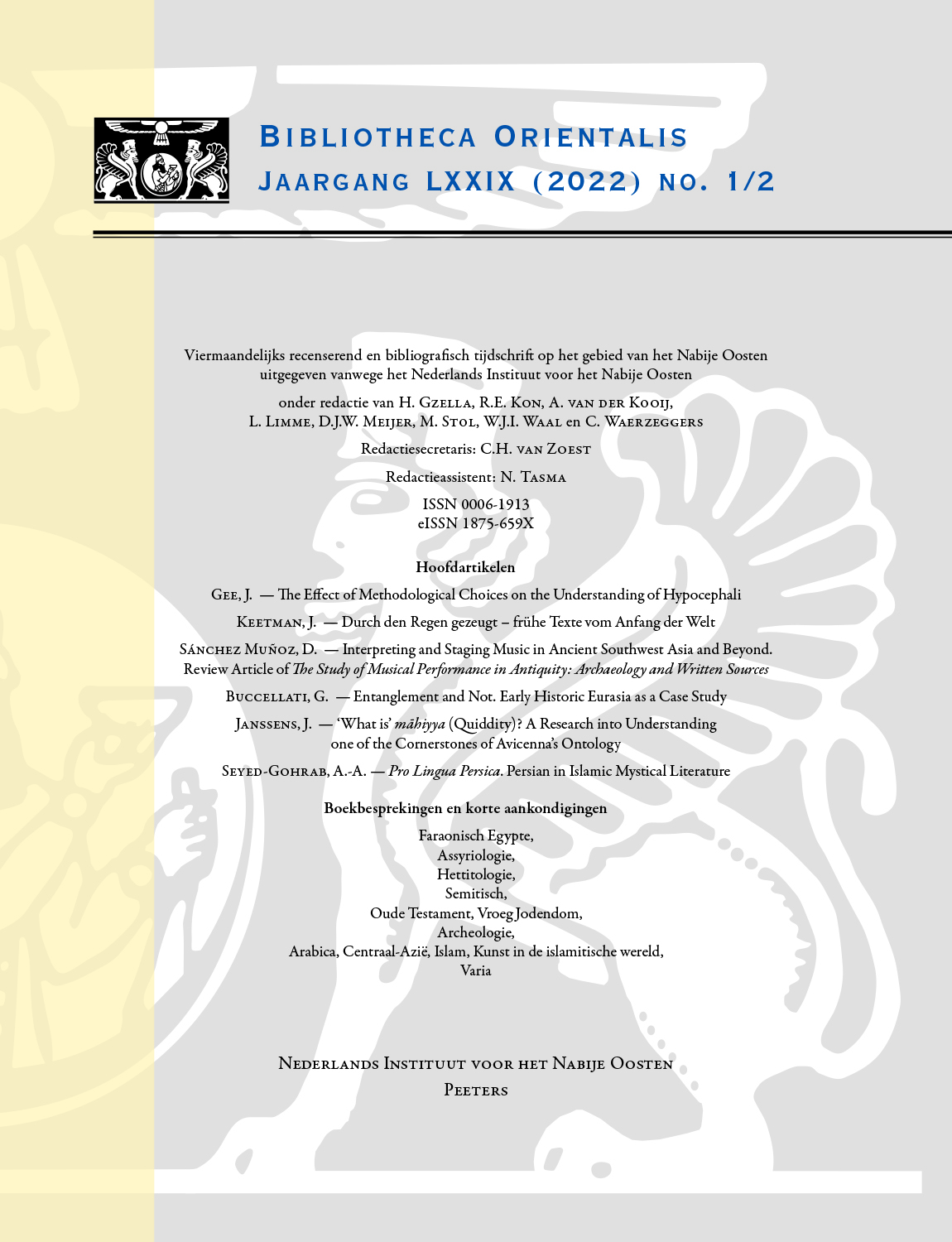 Document Details :

Title: The Case of Wiluša and Ahhiyawa
Author(s): STEINER, Gerd
Journal: Bibliotheca Orientalis
Volume: 64 Issue: 5-6 Date: 2007
Pages: 590-611
DOI: 10.2143/BIOR.64.5.2028853

Abstract :
In the recent discussion on Troy the lands of Wiluša and Ahhiyawa, which are known from cuneiform texts of the "Empire" of Hatti, have been of outstanding relevance. The explanation of the name Wiluša as *Wilios/Ilios and the identification of this country with the Troad is considered a proof of the importance of Troy in the Late Bronze Age, and the interpretation of the name Ahhiyawa as Greek *Akhaiwiya/Achaiia and the localization of this country in mainland Greece is the central pillar of the notion that Mycenaean Greeks and their activities in Anatolia were mentioned in Hittite texts. Both theories date back to the twenties of the 20th century A.D. and are still adhered to by a great number of archaeologists, historians, linguists, and philologists, who have only a second-hand knowledge of Hittite texts, but also by several hittitologists. Some of them are even bold enough to state the identity of Wiluša with *Wilios/Ilios to be "definitive" and the identity of Ahhiyawa with a Mycenaean land of *Akhaiwiya to be "now widely if not universally accepted", and its denial to be ridiculous. And while in the earlier stages of the discussion the questions about Wiluša and Ahhiyawa had been regarded and treated as separate topics, they are nowadays usually combined in one case within the geography and the history of western Asia Minor in the time of the Hittites. Nevertheless the problems of each of these countries are different and still require separate examination.


Download article