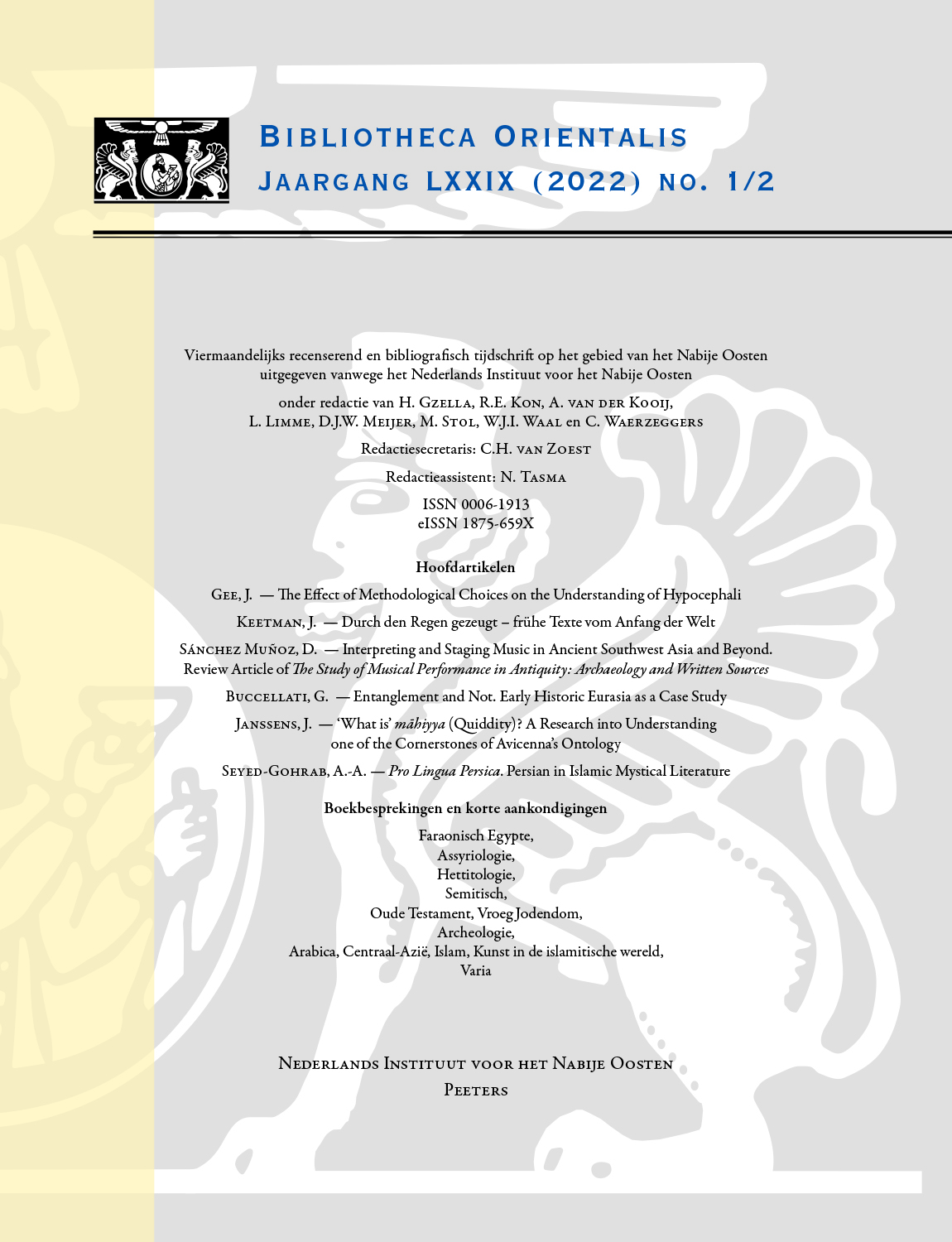 Document Details :

Title: Enki and Ninhursaga, Part One
Subtitle: The Story of Dilmun
Author(s): KATZ, Dina
Journal: Bibliotheca Orientalis
Volume: 64 Issue: 5-6 Date: 2007
Pages: 568-589
DOI: 10.2143/BIOR.64.5.2028852

Abstract :
A remarkable trend in Sumerian storytelling is the merging of independent plots in order to create a seemingly single narrative. These are e.g. Enki and Ninmah (ENM), Enki and Ninhursaga (ENH), Gilgameš Enkidu and the Netherworld (GEN) and Inana's Descent (ID). Of all the stories which make a part of these compositions, only one is known in an independent version, that is the story about the death of Dumuzi, which is the second part of ID. In fact, if not for the independent version, such as Dumuzi's Dream, we would not have known that ID is a combination of two narratives. This study seeks to learn about the literary perspective and techniques used to couple the stories. A case in point is the text of Enki and Ninhursaga, in which the transition from the first to the second story is rather abrupt.


Download article