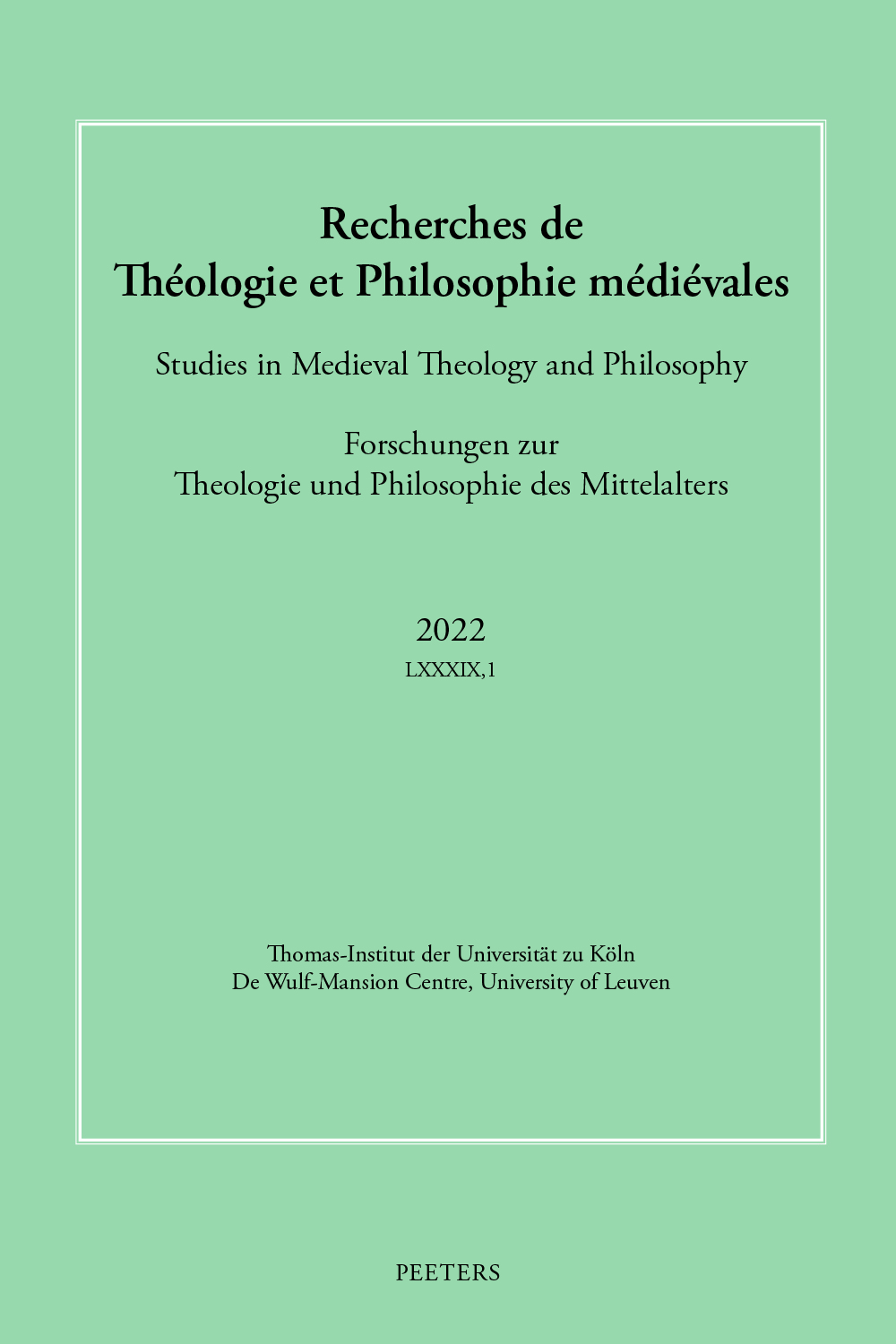 Document Details :

Title: New perspectives on the condemnation of 1277 and its aftermath
Author(s): BIANCHI, L.
Journal: Recherches de Théologie et Philosophie Médiévales
Volume: 70 Issue: 1 Date: 2003
Pages: 206-229
DOI: 10.2143/RTPM.70.1.982

Abstract :
This review article of the volume Nach der Verurteilung von 1277. Philosophie und Theologie an der Universität von Paris im letzen Viertel des 13. Jahrhunderts. Studien und Texte, edited by J.A. Aertsen, K. Emery and A. Speer (Miscellanea Mediaevalia 28, de Gruyter, Berlin / New York 2001) focuses on three points. First of all, it discusses new developments in the field of enquiry concerning the origin, the meaning and the influence of the condemnation of 1277. Then, it highlights the crisis of the historiographical categories introduced by scholars of the first half of the twentieth century to interpret the condemnation and its aftermath. Lastly, it questions whether a new 'standard interpretation' of the condemnation does indeed exist, as Emery and Speer claim in their Introduction, arguing that the supposed 'founders' of such an interpretation do not share any kind of old-fashioned positivist approach to medieval thought. In fact, their works simply stress how the emergence of a class of professional philosophers brought about a new conception of the nature and scope of philosophy, considered as an autonomous discipline that could be appreciated and practiced for its own sake.


Download article