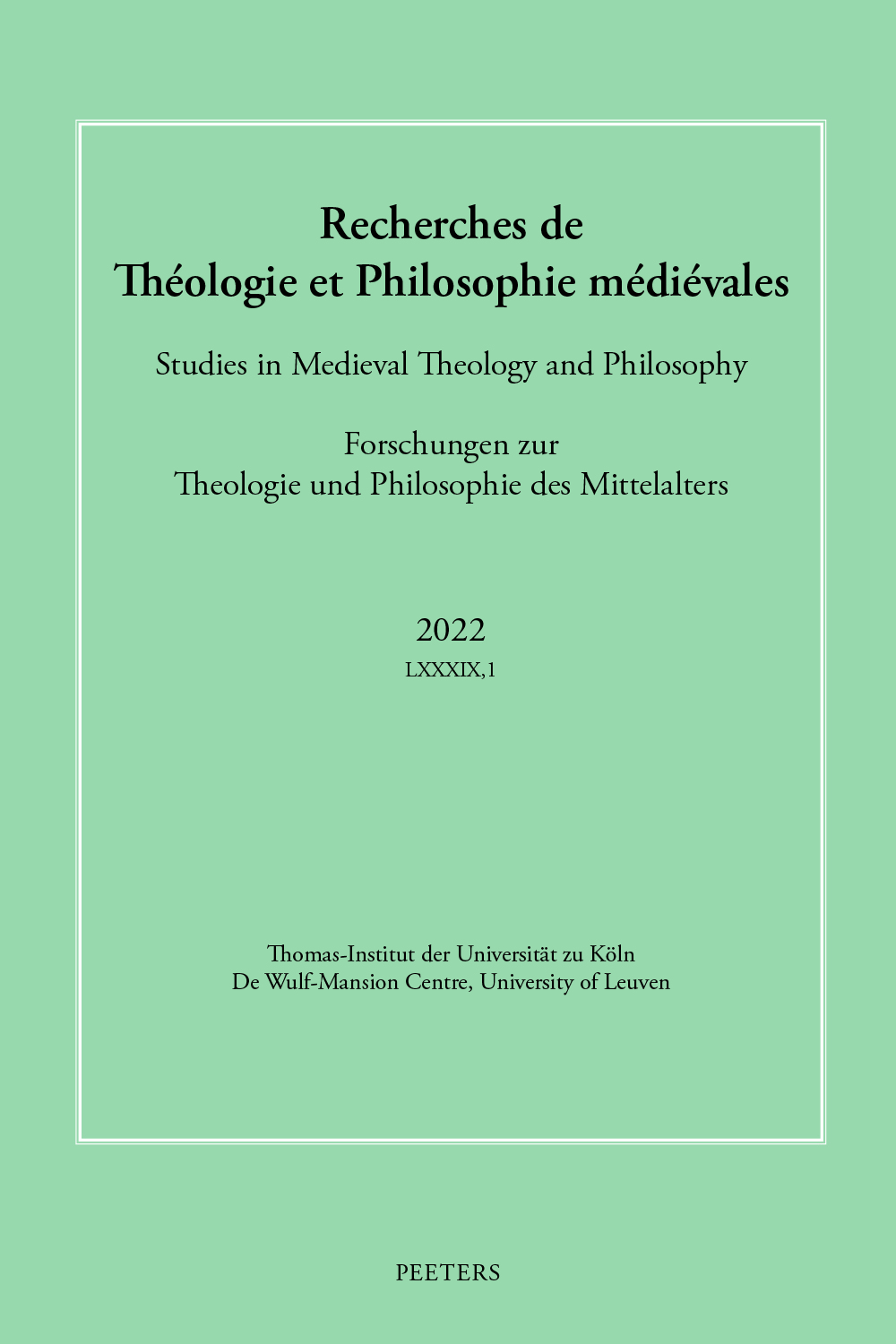 Document Details :

Title: Rober de Sorbon's De consciencia
Subtitle: Truncated text and full text
Author(s): DIEKSTRA, F.N.M.
Journal: Recherches de Théologie et Philosophie Médiévales
Volume: 70 Issue: 1 Date: 2003
Pages: 22-117
DOI: 10.2143/RTPM.70.1.979

Abstract :
Robert de Sorbon's De consciencia, edited here, is a pastoral work which concentrates on the examination of conscience as a preliminary to confession. Robert uses the structural motif of the university examination and explores the parallels and contrasts between the relatively severe Chancellor of the university of Paris and the uncompromisingly severe Judge of the Last Judgement. Apart from its pastoral contents the work presents illuminating glimpses of university life in 13th-century Paris. Though known to students in Chambon's edition of 1902, the De consciencia has hitherto never been printed in full. The reason for this is that Chambon and his 16th and 17th-century predecessors based themselves on a truncated manuscript version which presents only the first part, which constitues no more than half the treatise. An examination of all twenty hitherto identified manuscript versions of the work reveals, however, the existence of as many as four mutually independendent redactions of the work, three of which represent complete versions, whereas the fourth, represented by the Chambon version, is deficient. The present article contains a critical, annotated edition of what is probably the most interesting of the three full redactions, namely the one preserved in Paris, Bibliothèque Nationale, MS Latin 3218. The introduction to the edition contains sections discussing the contents of the work, its redactions and paraphrases, its structure and sources, as well as the relationship to Robert de Sorbon's other works, including his sermons.


Download article