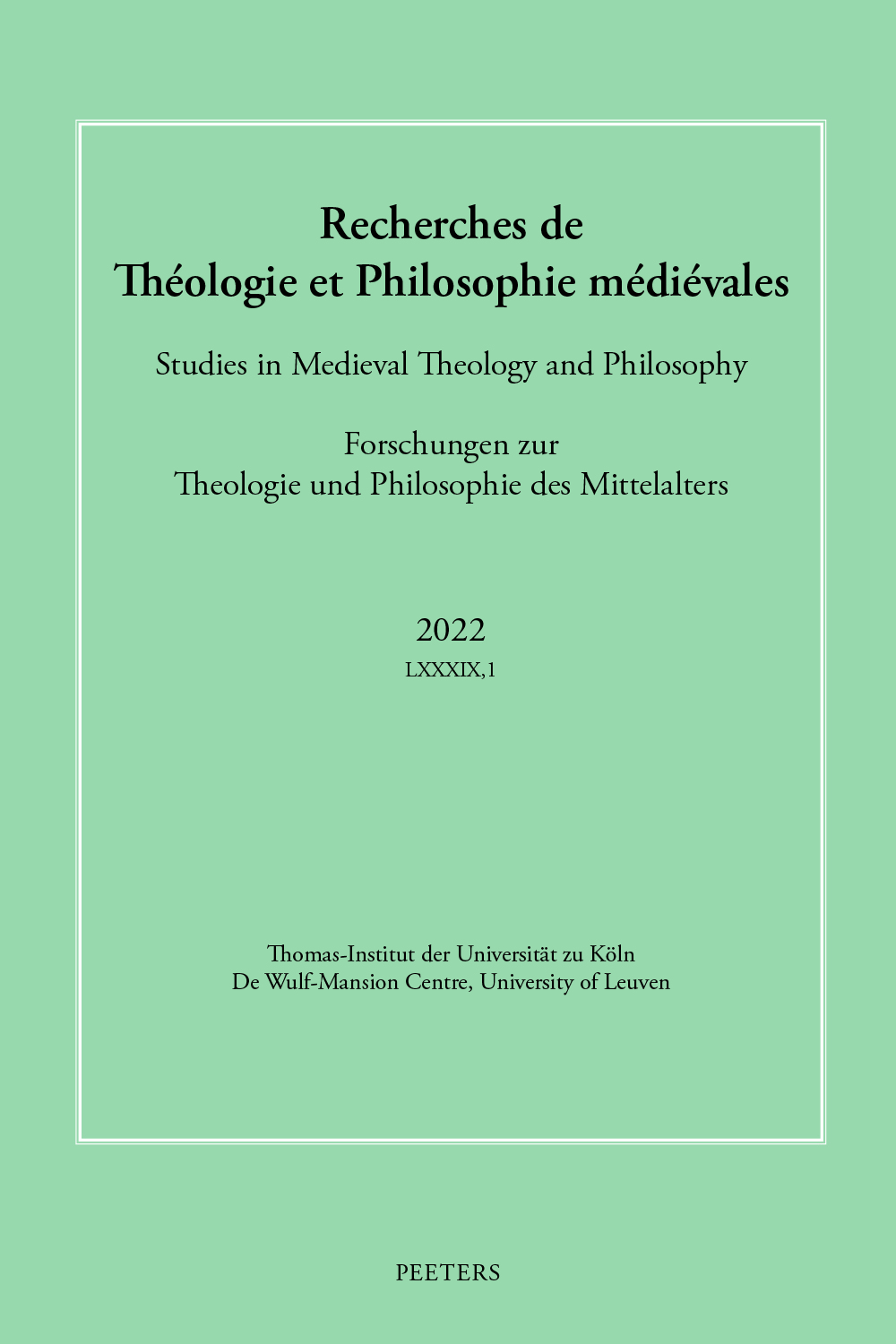 Document Details :

Title: Abū Ma'šar, al-Kindī and the Philosophical Defense of Astrology
Author(s): ADAMSON, P.
Journal: Recherches de Théologie et Philosophie Médiévales
Volume: 69 Issue: 2 Date: 2002
Pages: 245-270
DOI: 10.2143/RTPM.69.2.970

Abstract :
This paper explores the philosophical aspects of the "Great Introduction" of Abū Ma'šar, one of the great figures of Arabic astrology and an associate of al-Kindī, the great 9th century philosopher. I argue that the following points of philosophical interest may be found in this text: 1. Astrology is described as a "master science" along the lines proposed by Aristotle, i.e. it provides principles for lower sciences. Also he supplies arguments to ground astrology on methodological grounds, such as the use of empirical evidence and testimony. 2. Abū Ma'šar broadly follows al-Kindī's explanation of how the stars influence the sublunary world, by heating the elements. This agrees with al-Kindī's work "On the Proximate Agent Cause of Generation and Corruption," and I identify some parallels between the two works. 3. Finally, Abū Ma'šarr considers whether human freedom is compatible with this causal account. He holds that human actions do fall under the class of the "possible" and not the "necessary," but only because for him the "possible" is what happens sometimes, not always. Thus he seems tacitly to hold that genuine choice is compatible with causal (though not logical) necessitation.


Download article