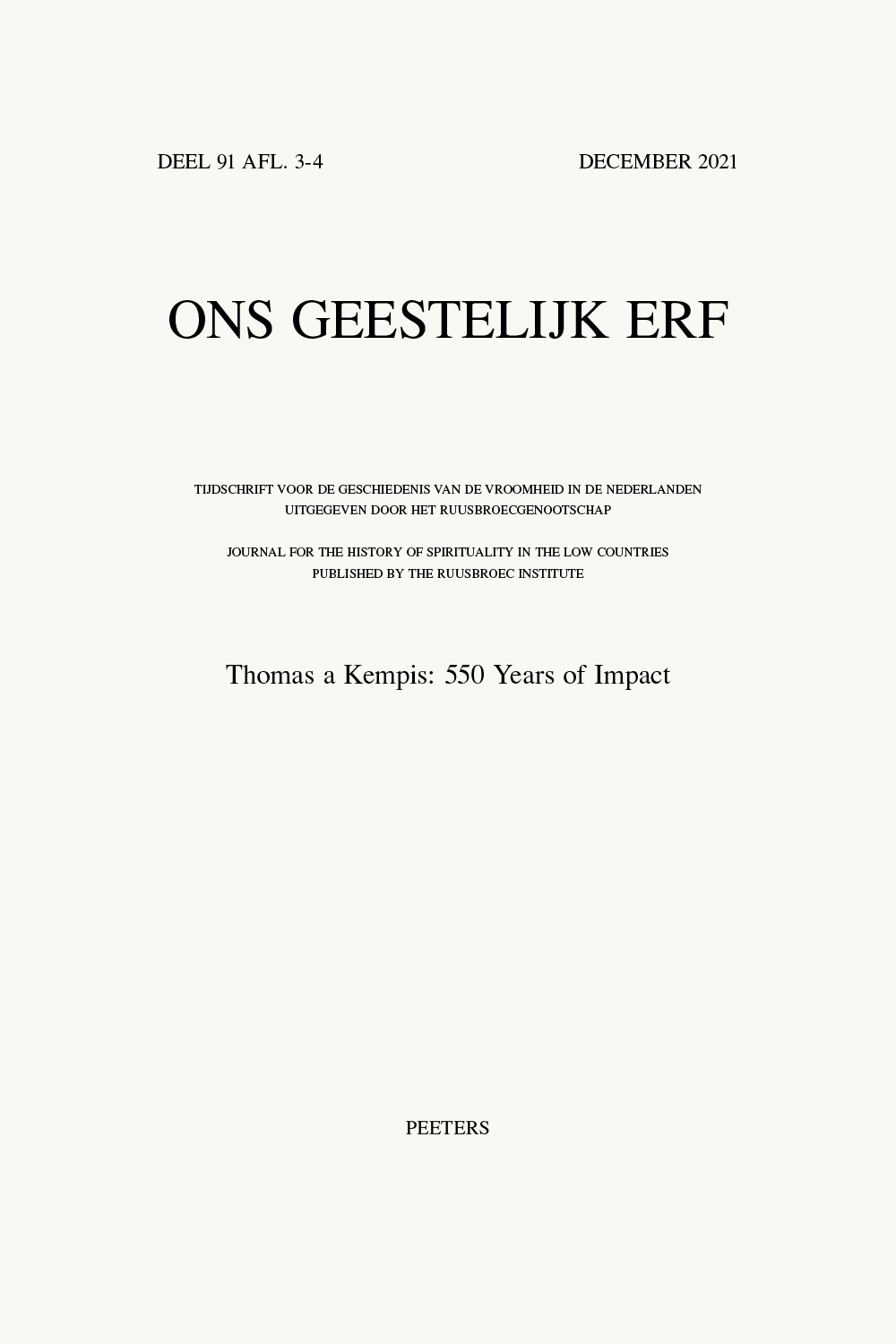 Document Details :

Title: Het Sint-Agnesconvent in Oldenzaal
Author(s): ULRICH, Evert
Journal: Ons Geestelijk Erf
Volume: 74 Issue: 1-2 Date: maart-juni 2001
Pages: 68-83
DOI: 10.2143/OGE.74.1.616446

Abstract :
During a campaign in the years 1996-1998 the remains of the Convent of St Agnes in the inner city of Oldenzaal were laid bare. Within the province of Overijssel this convent is the first one to be excavated outside of the major cities alongside the IJssel river. It started circa 1380 as a beguines' house and adopted the Third Rule of St Francis early in the fifteenth century. The second half of the fifteenth century it flourished. From 1505 onwards the inhabitants moved to a manor outside the city, called Singraven, but war circumstances forced them to return to their former place in 1515. The convent continued its existence till 1650, but the last half century it was seriously in decline. Moreover, the tertiaries were replaced by clarisses, a process which caused many difficulties. After the last nuns had departed for Germany, the convent buildings were used inter aliato house a school and a textile factory. In 1870 they were demolished.
The excavation brought to light no less than seven separate buildings. The two most important ones were the so-called beguines' house and the church. The first one measured 16 ×6 meter; it is the house in which the community started its life around 1380. Originally it was completely free standing, later it was incorporated in the complex. The church was enlarged at least once, to reach a length of 37 meter, the width being 9 meter. This enlargement can be identified with a building campaign in 1465, known from written sources.
During the excavation, nine skeletons were discovered in the cloister, seventy more inhumations came to light in the choir of the church and on the cemetery to the south of it. Many of these seventy burials concerned male persons, which proves that the women's convent was a favourite burial place for the lay people of the city of Oldenzaal.
Among the means of existence linen weaving, the making of products of tin and lead and dairy farming could be traced. As for the material well-being of the women, so far the evidence from burials and cesspits proved to be contradictory. Paleobotanic remains show a rather poor and one-sided diet (whether the poverty was self-chosen or forced, is difficult to tell), and the health condition of the nine women buried in the cloister in the sixteenth century was bad due to malnutrition during their youth. Paleozoological remains and artefacts, however, suggest a rather middle class standard of living.


Download article