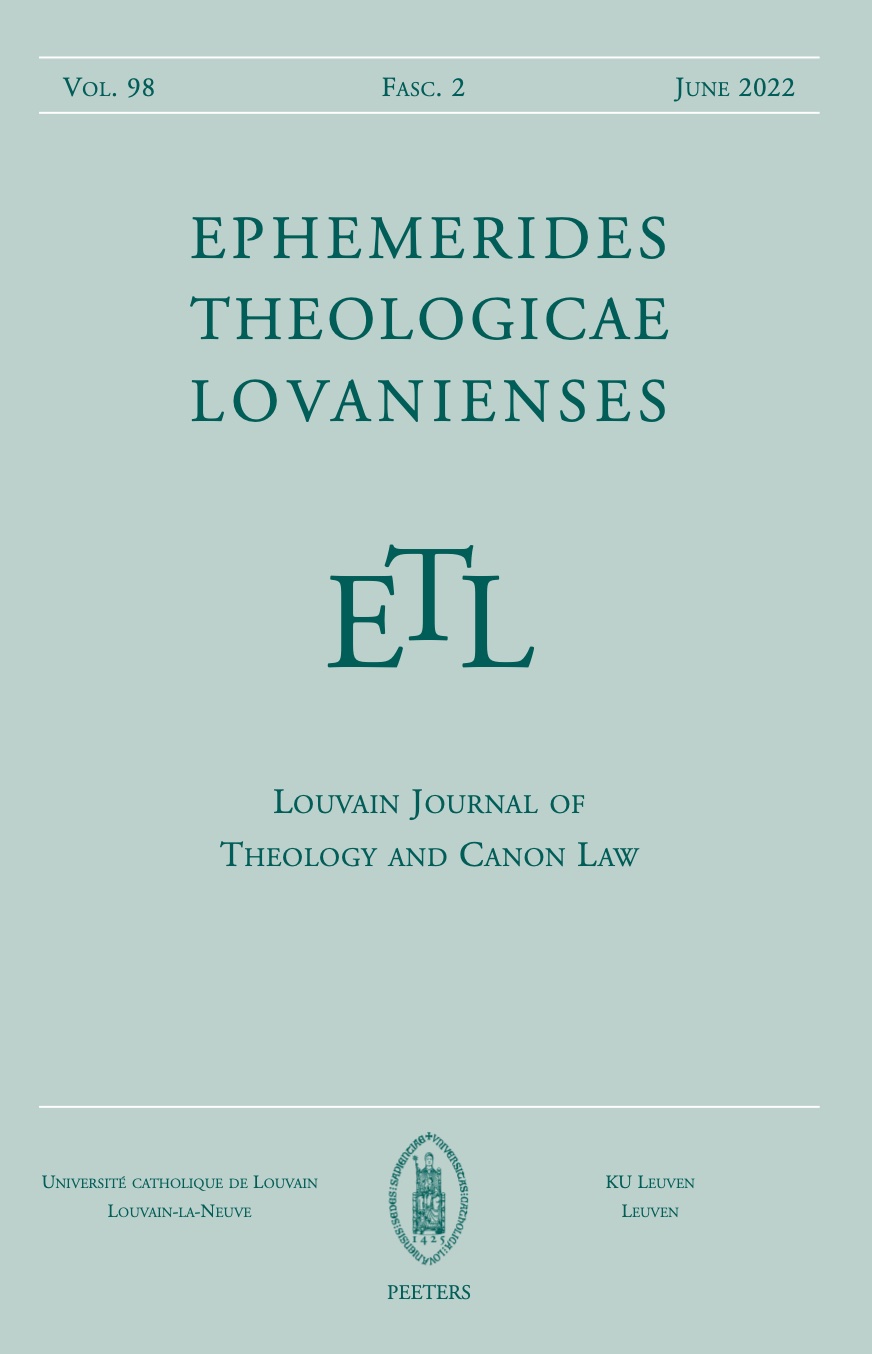 Document Details :

Title: Maurice Blondel and Early Anglo-American Pragmatism
Subtitle: The Consideration of Religion in a Pragmatic Setting
Author(s): CONWAY, Michael A.
Journal: Ephemerides Theologicae Lovanienses
Volume: 79 Issue: 1 Date: April 2003
Pages: 72-96
DOI: 10.2143/ETL.79.1.611

Abstract :
On the international philosophical stage, there is currently a renaissance of interest in the classical authors of Anglo-American pragmatism. These are being read primarily as an alternative to both deconstruction and postmodernism, with a view not only of providing contemporary philosophy with a more flexible conceptual register, but also of proffering a philosophy, that is considered to be close to experience and directly related to practical needs and ends. This new pragmatic turn has had a concomitant effect on the philosophy of religion (and on fundamental theology), where, increasingly, the achievements of both continental and analytic philosophy are being integrated into the very fabric of the discourse. In this setting, the French philosopher, Maurice Blondel, is more often than not included in this new pragmatic turn, although, strictly speaking, his thought only superficially harmonizes with what is now classically understood as pragmatism. Blondel himself does, however, have a significant role to play in the formulation of a pragmatic philosophy, that goes beyond an abstract intellectualism, a naïve neo-Darwinian conception of progress, and an interest-ridden utilitarian empiricism. Blondel's contribution to pragmatic thought has largely been ignored, not only in the return to the sources, but also in historical appreciations of the earlier years of the pragmatic movement in France. Blondel's "philosophy of action" provides a powerful and critical alternative to the Anglo-American understanding of the structure and orientation of action.


Download article