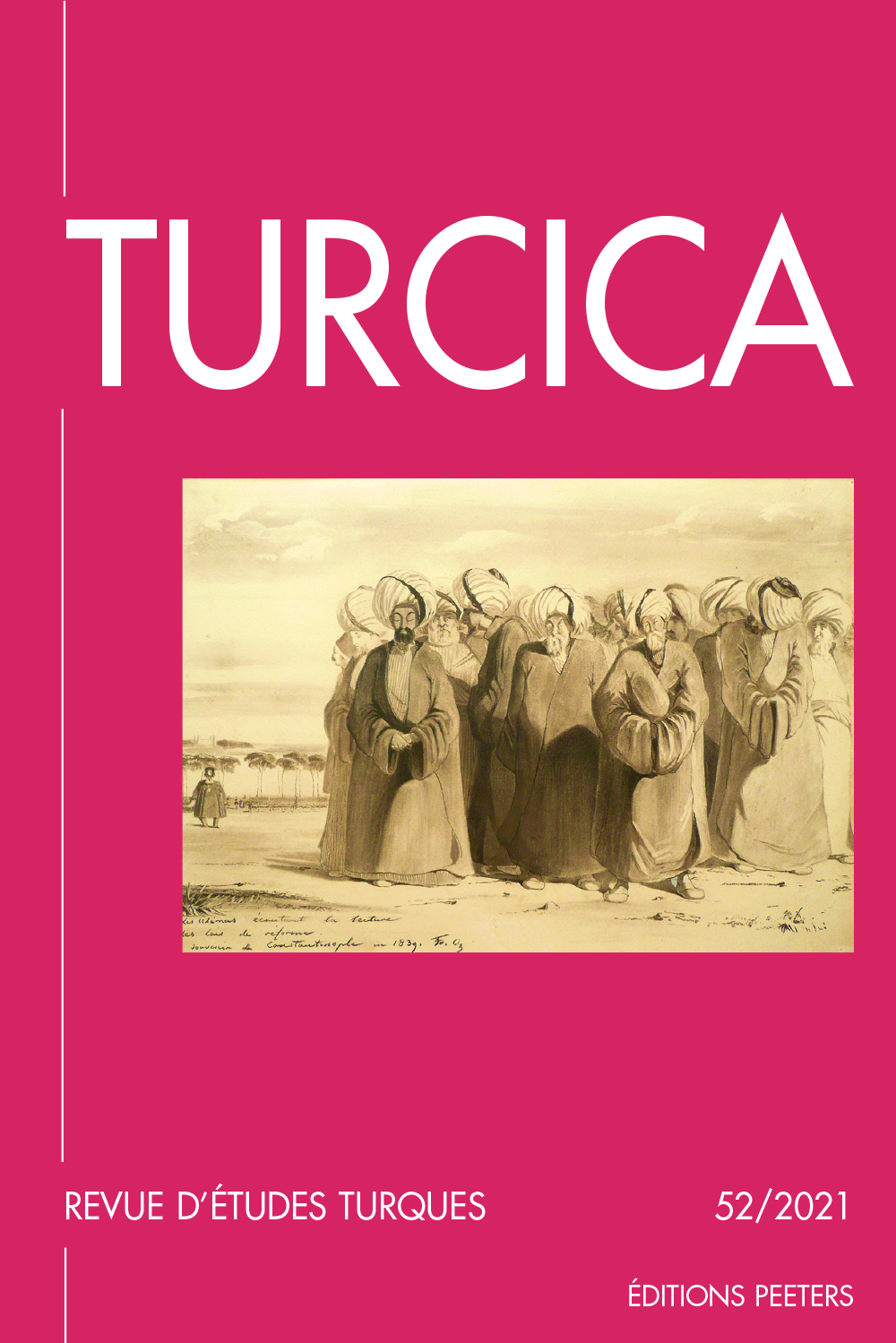 Document Details :

Title: 'Une bonté unique au monde'
Subtitle: Patmos et son monastère, havre des musulmans en péril (première moitié du XVIIe siècle)
Author(s): VATIN, Nicolas , VEINSTEIN, Gilles
Journal: Turcica
Volume: 35 Date: 2003
Pages: 9-79
DOI: 10.2143/TURC.35.0.578735

Abstract :
Notre article est fondé sur seize documents ottomans conservés dans les archives du monastère de Saint-Jean à Patmos. Tous attestent auprès des autorités ottomanes la générosité des insulaires et des moines de Patmos, qui offrent un refuge contre la tempête et les pirates aux bateaux musulmans et à leurs passagers musulmans. Deux incidents particulièrement marquants apparaissent dans notre corpus?: la résistance des Patmiotes refusant en avril 1630 de livrer à des corsaires maltais les passagers musulmans du bateau de Sevasti Re'is; le sauvetage, en février 1631, du navire désemparé par la tempête de el-Hacc Piyale Kapudan. Les Patmiotes se firent remettre des attestations par leurs obligés et par les officiers venus de Chio en hâte pour chasser les Maltais en 1630. En outre ils sollicitèrent des cadis successifs de Cos des documents attestant leur générosité à l'égard des musulmans, mais aussi les services qu'ils rendaient en renseignant les autorités sur les mouvements de bateaux ennemis. Ces documents témoignent donc des services de renseignement rendus à la Porte par les Patmiotes, ainsi que de leurs efforts pour se faire bien voir des autorités ottomanes, tout en justifiant les relations qu'ils conservaient avec les Latins d'Occident à une époque où la Porte semble avoir voulu renforcer son contrôle de l'Égée. Ils fournissent également un éclairage sur la société patmiote et sur la situation de l'île dans la première moitié du XVIIe siècle.

Patmos and its Monastery as a Haven for Muslims in Peril (first half of the XVIIth century) This paper is based on sixteen Ottoman documents kept in the archives of the monastery of Saint-John in Patmos. All of them were meant to bear witness to the generosity of the inhabitants and monks of Patmos, who gave to the Muslim boats and their Muslim passengers a shelter from tempests and pirates. Two particularly notable incidents are mentionned: 1) the resistance of the Patmiotes who refused, in April 1630, to hand over to Maltese corsairs the Muslim passengers of Sevasti Re'is' boat; 2) the rescue, in February 1631, of el-Hacc Piyale Kapudan's ship, which had been desabled by the tempest. The Patmiots requested and obtained attestations from the persons they had helped and from the officers who in 1630 came in haste from Chios to repell the Malteses. Besides, they requested from the successive kadis of Kos documents that would attest their generosity towards the Muslims, and say how useful they were to the Ottoman authorities by giving informations about the ennemies' ships movements. These documents bear witness to the intelligence services the Patmiotes gave to the Porte, as well to the efforts they made to gain the Ottoman authorities' favour, and to justify their contacts with the Westerners in a period when the Porte seems to have tried to reinforce its control over the Aegean. They also shed some light on Patmos society and the island's situation in the first half of the XVIIth century.


Download article