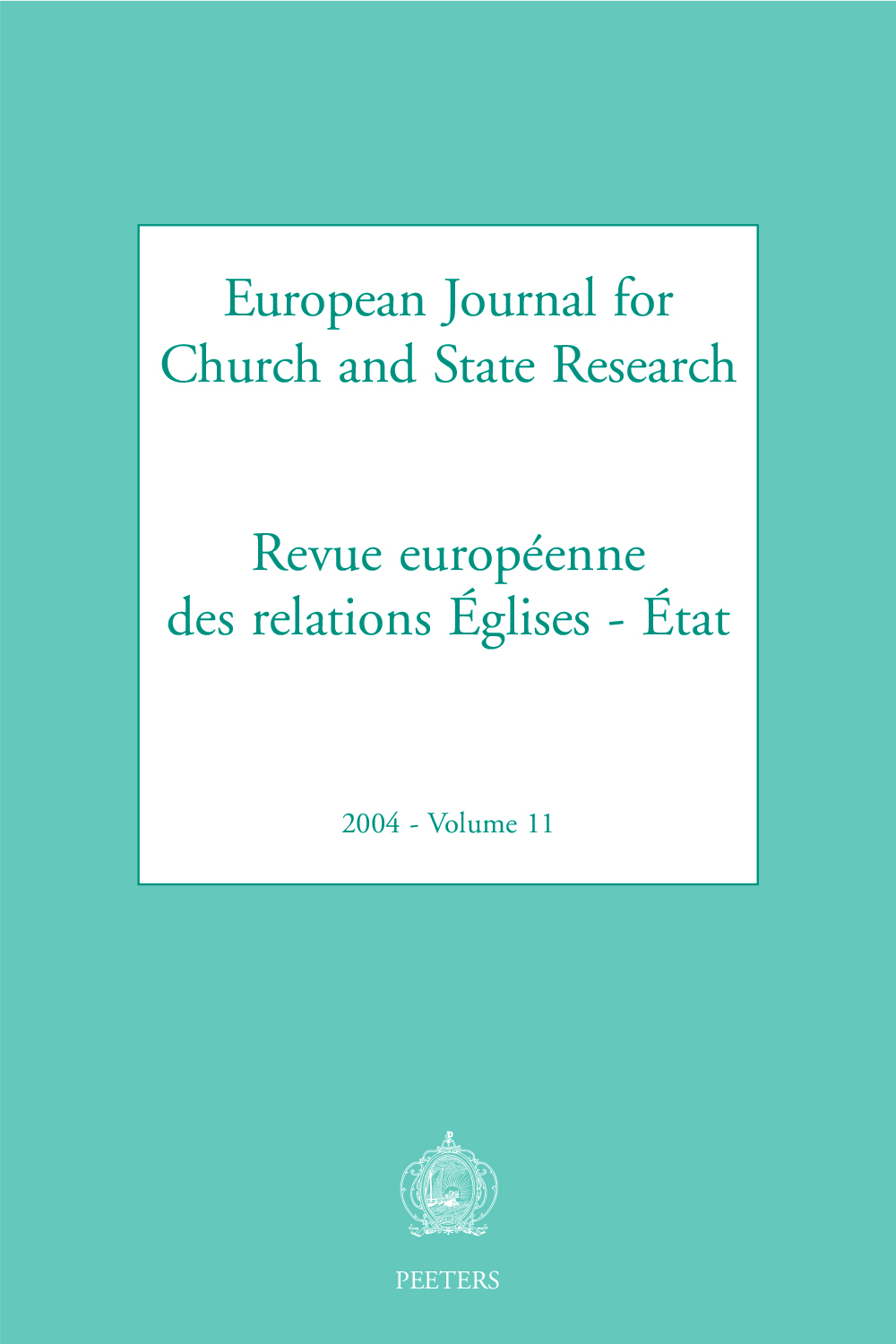 Document Details :

Title: Church and State in 150 Years.
Subtitle: A Danish Anniversary 1999
Author(s): OVERGAARD, Frands Ole
Journal: European Journal for Church and State Research - Revue européenne des relations Églises-État
Volume: 7 Date: 2000
Pages: 31-69
DOI: 10.2143/EJCS.7.0.565572

Abstract :
Since the beginning of the 1990s Church and State relations have in Denmark increasingly been focused upon, and above all in 1999 thanks to the 150th anniversary, on June 6 of political democracy and the "People's Church" ("Folkekirken", below FK). The event was celebrated in style with conferences, seminars, a wealth of meetings, articles, concerts, plays, songs, books, etc., that especially were occupied with the constitution. When it was passed in 1953 – number four since 1849 –, it was an innovation, but at the same time it was obviously not able to make allowance for the revolutionary changes which the Kingdom experienced from the late 1950s and quite recently owing to growing European integration, global mobility and cultural and religious pluralism. On the face of it one would in 1999 expect a thorough debate and a political initiative for an updating of the articles of the constitution, including those dealing with Church and religion what many considered to be out of step with the social development and, not least, modern international principles of religious freedom and religious equality. Everybody knew that it would be no easy matter to shake a Church and State alliance that had been only slightly changed since 1849. The changelessness had safeguarded the position of FK, but the system was problematic in a society little resembling 19th century Denmark. Critics were convinced that the general development since World War II had been a disadvantage to a national tradition-bound Church which at the turn of the millennium long ago had become an anachronism and had to reconsider its future conditions.


Download article