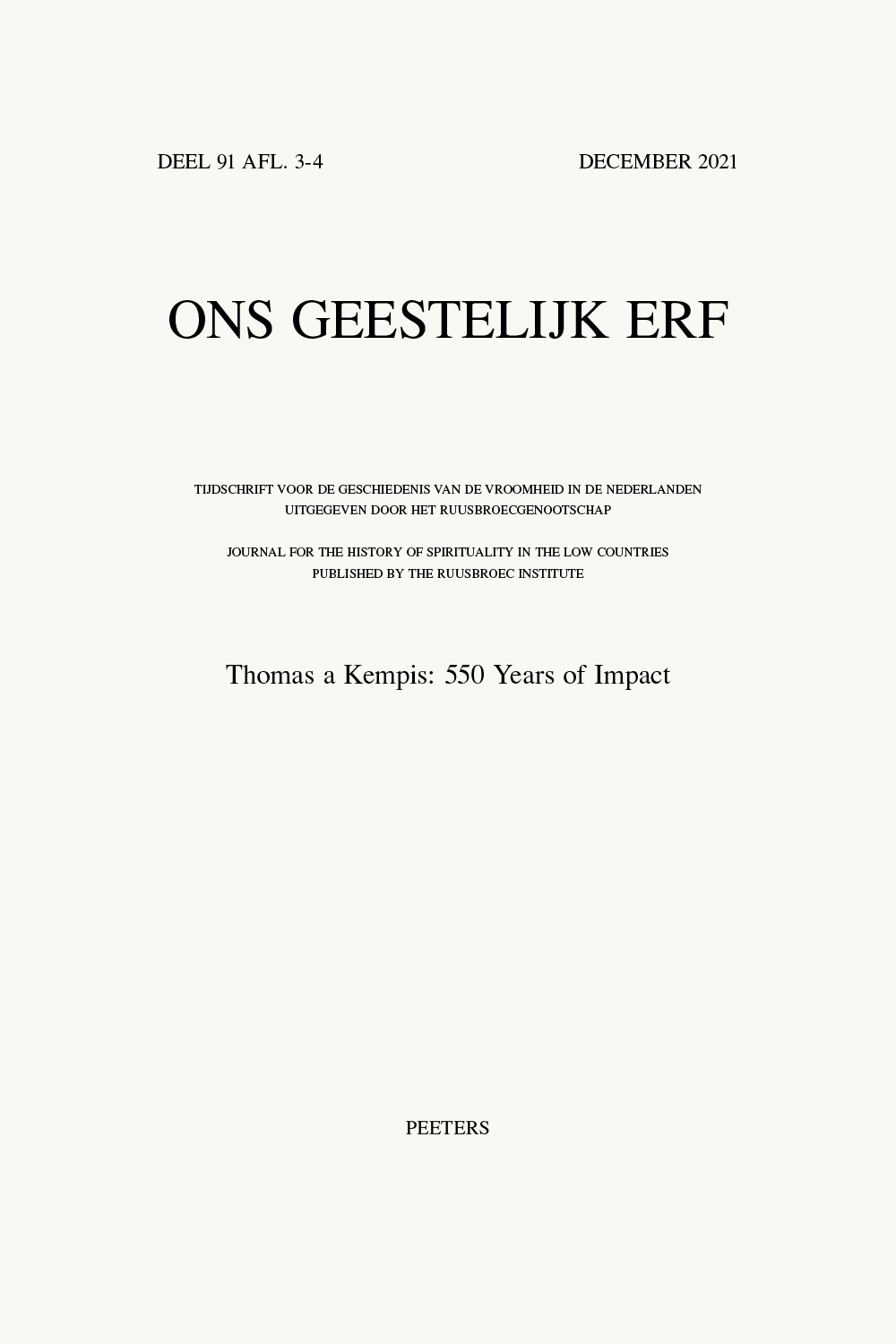 Document Details :

Title: De religieuze literatuur binnen de Middelnederlandse literatuurgeschiedenis
Author(s): VAN OOSTROM, Frits
Journal: Ons Geestelijk Erf
Volume: 75 Issue: 1 Date: Maart 2001
Pages: 20-31
DOI: 10.2143/OGE.75.1.565519

Abstract :
Although the protestant and liberal Northern Netherlands have been fairly reluctant in acknowledging this, the religious literature surely can stand as the pinnacle of medieval literature in Dutch. Compared to the profane genres, both its quantity and quality are definitely more important. Furthermore, it is pre-eminently in the religious sphere that Dutch medieval literature has to contribute something truly unique to the international field of medieval (literary) studies. Also, this literature is privileged for its methodological possibilities: thanks to its much better and more diverse preservation, it offers for instance a better case for investigating text-context relationships. (And as such a prime example of the importance of Überlieferungsgeschichte for medieval literary history). Finally, the religious literature offers the most impressive material for what may well be the 'core business' of the humanities at large: demonstrating the permanent continuity and transformation of culture.
This credo is exemplified by a discussion of the tradition of bible translations in Middle Dutch, the connection of which to medieval Dutch mystical literature is also stressed. Some tentative explanations are offered for the flourishing of precisely these genres within Middle Dutch literature, and for their remarkable interference with especially German religious literature (as opposed to the contemporary profane genres in Middle Dutch, which are highly dependent on the French tradition). Research of this vast and magnificent domain has to benefit from the involvement of scholars from diverse backgrounds and orientation – a true societas studii.


Download article