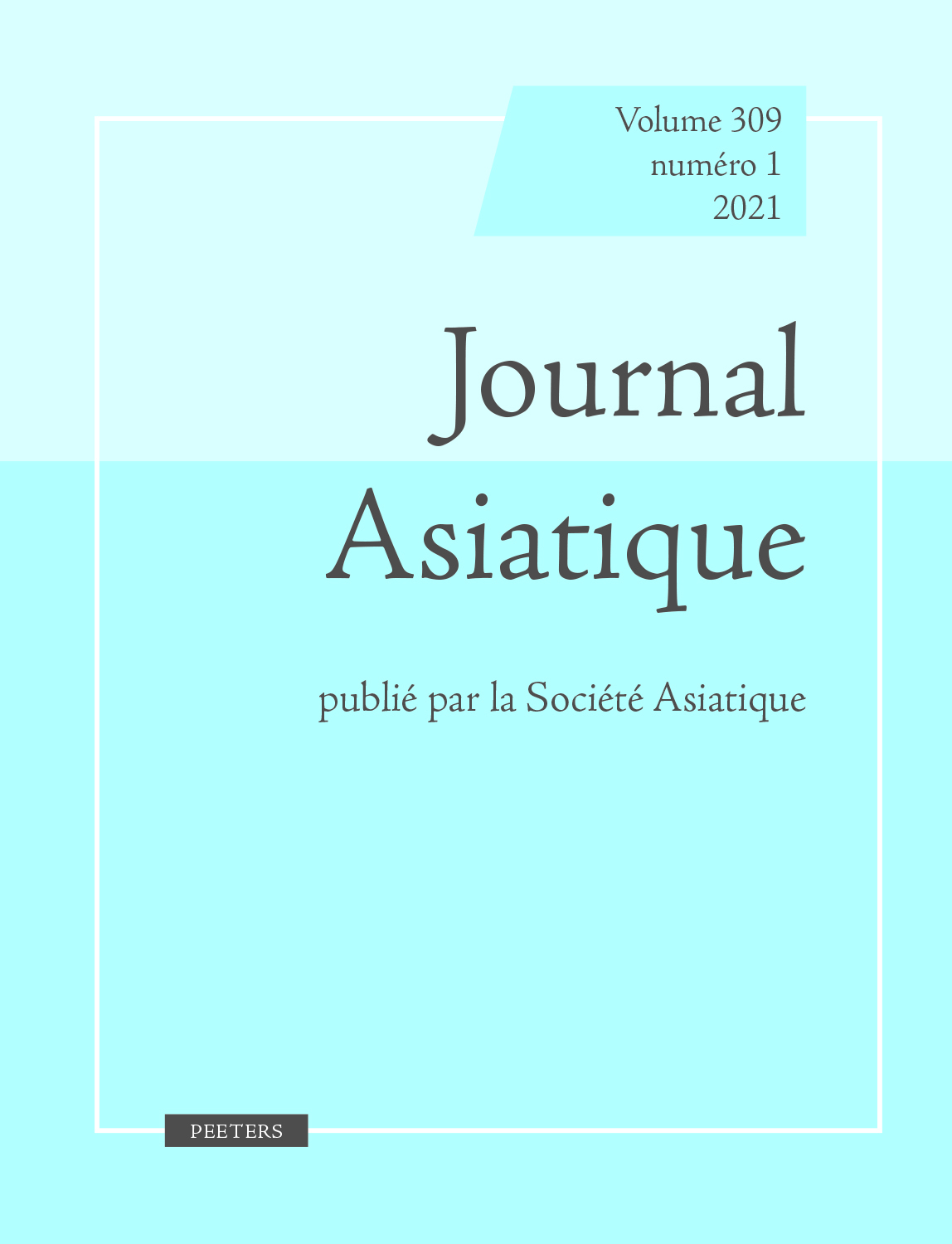 Document Details :

Title: Notes sur le négoce entre le Bhutan, le Bengale et l'Assam
Author(s): POMMARET, F.
Journal: Journal Asiatique
Volume: 287 Issue: 1 Date: 1999
Pages: 285-303
DOI: 10.2143/JA.287.1.556489

Abstract :
Le Bhoutan a longtemps donné l'impression d'être un pays isolé, une île montagneuse vivant en autarcie. Cet article voudrait montrer qu'en fait le Bhoutan a eu des relations commerciales continues et substantielles avec ses voisins du sud — Bengale (Cooch Bihar) et Assam (Kamrup) — au moins depuis le 17e siècle, sinon plus tôt. Ce commerce est bien attesté dans les rapports des Britanniques et les sources historiques bhoutanaises, bien que pour ces dernières, les références soient souvent dispersées dans les biographies. Le Bhoutan a aussi, semble-t-il été influencé par les techniques de sériculture et de tissage de l'Inde du Nord-est. A cause de ses relations commerciales avec le Cooch Bihar qui frappait aussi monnaie pour le Bhoutan, ce dernier put jouer un rôle politique au Cooch Bihar jusqu'à ce que cette région soit annexée par les Britanniques en 1773. A partir de cette date, les Britanniques insistèrent pour que le Bhoutan s'ouvre aux commerçants britanniques, car c'était le chemin le plus court pour atteindre le Tibet et Lhasa. Cependant le Bhoutan résista à ses pressions mais continua à commercer lui-même avec le Bengale du nord et l'Assam, vendant des chevaux, des tissus de laine, et du musc tout en important du coton, de la flanelle, des outils, de l'ivoire, des épices et du tabac.
Grâce à ce commerce avec le Bengale et l'Assam et en étant l'intermédiaire pour certains produits venus du Tibet, le Bhoutan joua un rôle dans les échanges commerciaux du nord-est de l'Inde.

Bhutan has often projected the image of an isolated country, a kind of autarchic mountainous island. This article attempts to show that, in fact, Bhutan carried on a substantial trade with its southern neighbours — Bengal (Cooch Bihar) and Assam (Kamrup) — at least from the 17th century if not earlier. This trade is documented in British reports and Bhutanese historical sources, although for the latter, references are found dispersed in biographies. Bhutan also appears to have been influenced by the weaving and silk techniques of North-East India. Because of trade links and the fact that Cooch Bihar minted money for Bhutan, the latter was able to play a political role in Cooch Bihar until this region was taken over by the British in 1773. From that date, Bhutan was pressed by the British to open its roads to traders, as it was the shortest route to Tibet and Lhasa. However, Bhutan resisted but continued trading in north Bengal and Assam, selling horses, wool products, and musk, while importing cotton cloth, broadcloth, tools, ivory, spices and tobacco.
Through this trade with Bengal and Assam, and by acting as an intermediary for some of the Tibetan products, Bhutan did play her part in the commercial exchanges of North-East India.


Download article