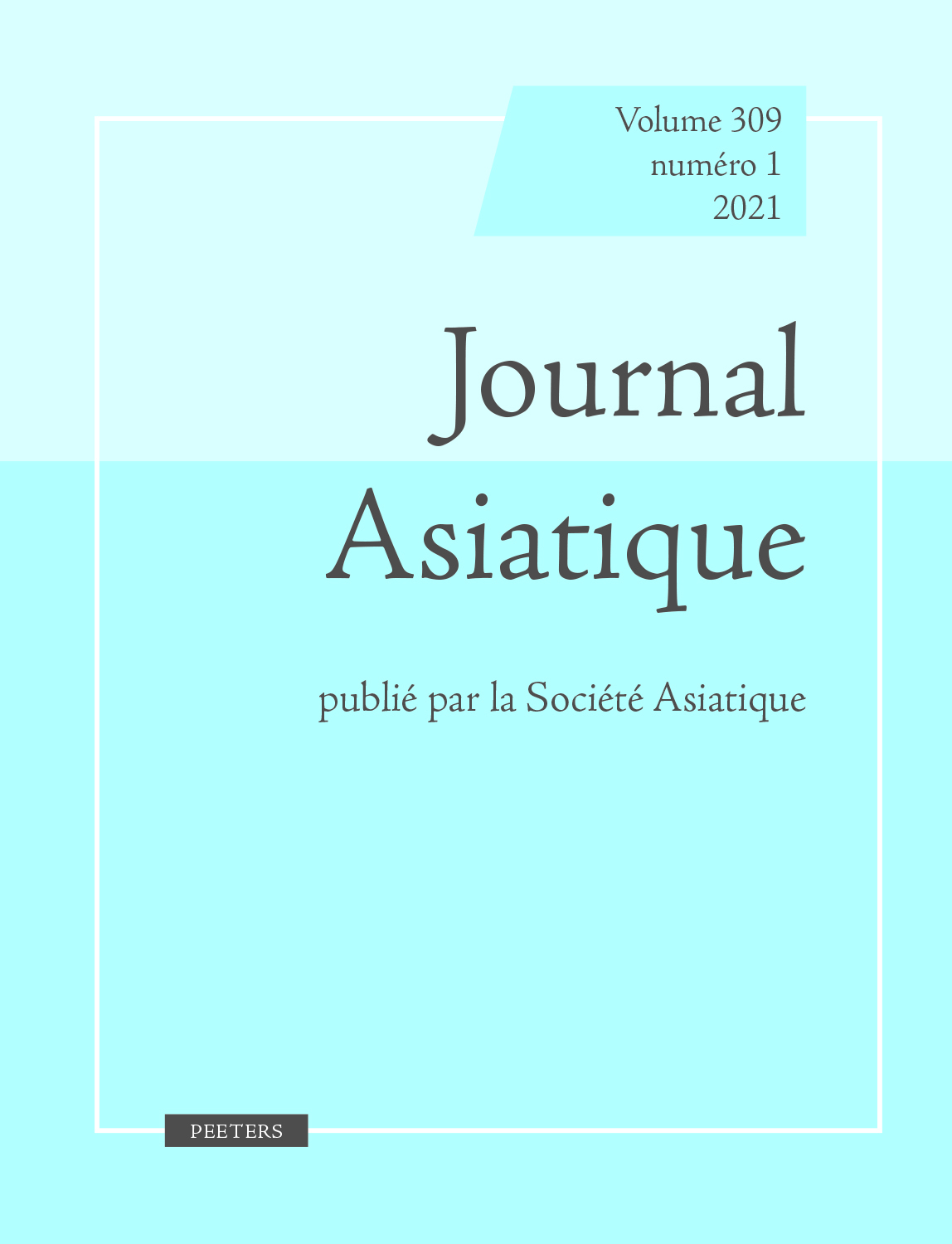 Document Details :

Title: Mythe historisé de l'époque islamique au Luristan: la geste du roi Khōvīn, le cavalier de la montagne
Subtitle: Etude d'Etnolexicologie (2e partie)
Author(s): MOKRI, M.
Journal: Journal Asiatique
Volume: 287 Issue: 1 Date: 1999
Pages: 9-190
DOI: 10.2143/JA.287.1.556487

Abstract :
L'archaïsme de certaines expressions utilisées dans les compilations de textes des «Gens de Vérité» avait rendu complexes et ardues un certain nombre d'idées. Le déchiffrement de ces documents et le décryptage de ces notions, amorcés par l'auteur il y a plusieurs décennies, ont mis au jour un trésor nourri de cultures locales et populaires, propres à ces deux provinces iraniennes que sont le Kurdistan et le Luristan.
Les textes rédigés en anciens dialectes kurdo-gouranis, par la rareté de leur lexique et l'étrangeté des formes linguistiques, ont ainsi pu préserver leur authenticité, n'ayant pas subi les transformations et manipulations de ces œuvres dont la langue résistait moins à la compréhension.
Cette deuxième partie d'une étude ayant pour objet les mythes historisés de l'époque islamique, est focalisée sur la deuxième version de la Geste du Cavalier de la montagne. Plusieurs fragments et épisodes, d'une portée inédite et d'un charme insolite, ponctuent le déroulement de ces événements mythico-historiques. Ils font ici l'objet d'un traitement particulier qui s'ajoute aux compléments thématiques et linguistiques apportés à la première partie.
Ces mots archaïques et idiomatiques, disséminés ça et là dans les ouvrages tant épiques et littéraires que religieux, font entendre les voix des habitants de ces montagnes et de ces plaines, avec une intensité et une naïveté que peu de langues peut contenir ou rendre.
Pour apprécier les faits à leur juste mesure, disons que la littérature des F. de V. (Ahl-i Ḥaqq) ne forme qu'une goutte dans le vaste océan de ces contes et de ces traditions populaires. Elle a cependant le mérite de conserver quelques résidus précieux de ce riche et fécond patrimoine dont l'Iran est le dépositaire.

The archaic quality of certain expressions in the compilation of texts by "People of Truth" made a certain number of ideas difficult and complex. The deciphering of these documents and the understanding of these notions, begun by the author several decades ago, have brought to light a treasure nourished by local and popular cultures, indigenous to the two provinces of Iran: Kurdistan and Luristan.
The texts written in ancient kurdo-gurani dialects, because of the rare nature of the vocabularly and the strangeness of the linguistic forms, have thus been able to conserve their authenticity; they have not undergone the transformations and manipulations of those works whose language was less incomprehensible.
The purpose of the second part of this study, was to focus on the historical myths of the islamic period and examines the second version of "the Tale of Knight on the Mountain". Several fragments and episodes, never before reported and utterly charming, underline these mythic historical events. They are here handled in an unusual way which is added to additional thematic and linguistic elements from the first part.
The archaic and idiomatic vocabularly found here and there in literary and epic as well as religious works, allows us to hear the inhabitants of these mountains and plains, speaking with an intensity and a simplicity found and rendered in few languages.
To truly appreciate the facts in their entirety, let us say that the literatury of "People of Truth" is but a drop in the immense ocean of these popular traditions. Their merit lies in the conservation of precious bits of this rich and fecund legacy found in Iran.


Download article