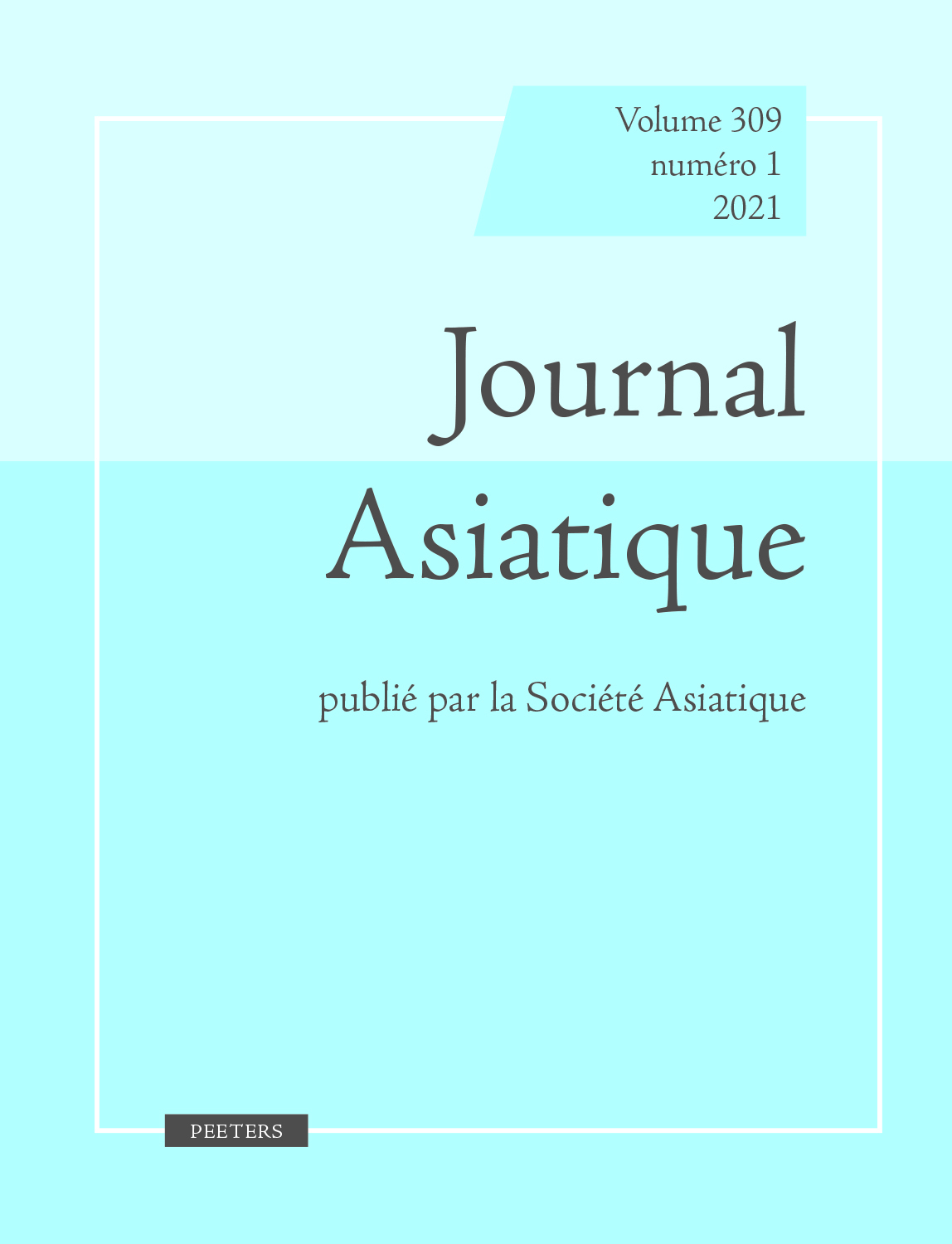 Document Details :

Title: Persian and Turkish Manuscripts in Morocco
Author(s): BIRNBAUM, E.
Journal: Journal Asiatique
Volume: 287 Issue: 2 Date: 1999
Pages: 433-455
DOI: 10.2143/JA.287.2.556477

Abstract :
Les grands centres d'études islamiques ont toujours attiré des étudiants originaires de contrées lointaines. Ainsi les madrasas du monde arabe accueillaient-elles des étudiants venus des aires linguistiques turque et persane, qui apportaient parfois avec eux des manuscrits rédigés dans leur langue maternelle. On trouve des références à de tels documents dans les catalogues de manuscrits de villes comme Bagdad, Damas, Le Caire, etc. Concernant le Maroc, les grandes madrasas de villes comme Fès attirèrent sans doute de tels étudiants. Ainsi, visitant la Bibliothèque générale de Rabat, je découvris que, contrairement à ce qui m'avait été dit, étaient préservés là quelques manuscrits persans et turcs. Tous provenaient de la bibliothèque de la famille Kettani (Kattānī), érudits de la madrasa de Fès. Cet article est consacré auxdits manuscrits, parmi lesquels figurent deux manuscrits turcs rares, peut-être uniques, dont un masnavi perdu du fameux érudit ottoman polyglotte et Shaykh al-Islam, Kemālpaşa-zāde (Ibn Kamal Pasha, m. 940 / 1534), et plusieurs manuscrits du 19e sicèle en turc oriental.

Major centres of Islamic learning have always drawn students even from distant countries. Madrasas in Arabic- speaking lands often had students from Turkishand Persian-speaking areas, who would sometimes bring with them manuscripts in their native languages. Some such books are recorded in manuscript catalogues of collections in many cities, such as Baghdad, Damascus, Cairo, etc. Regarding Morocco, major madrasas in cities like Fez must surely have drawn students even from non-Arabic-speaking areas. Thus, on visiting the Bibliothèque General in Rabat, which had asserted that it had no Turkish manuscripts, I discovered some Turkish and a few Persian MSS. These had all previously been in the library of the Kettani (Kattānī) family of madrasa scholars in Fez. In this article I describe each of the Turkish and Persian manuscripts which I located in the Bibliothèque Generale. They include two extraordinarily rare (possibly unique) Turkish ones, including a lost mystical mesnevi (mathnawi) by the famous multilingual Ottoman scholar and Shaykh al-Islam, Kemālpaşa-zāde (Ibn Kamal Pasha, d. 940 / 1534) and several 19th century manuscripts in Eastern Turkish.


Download article