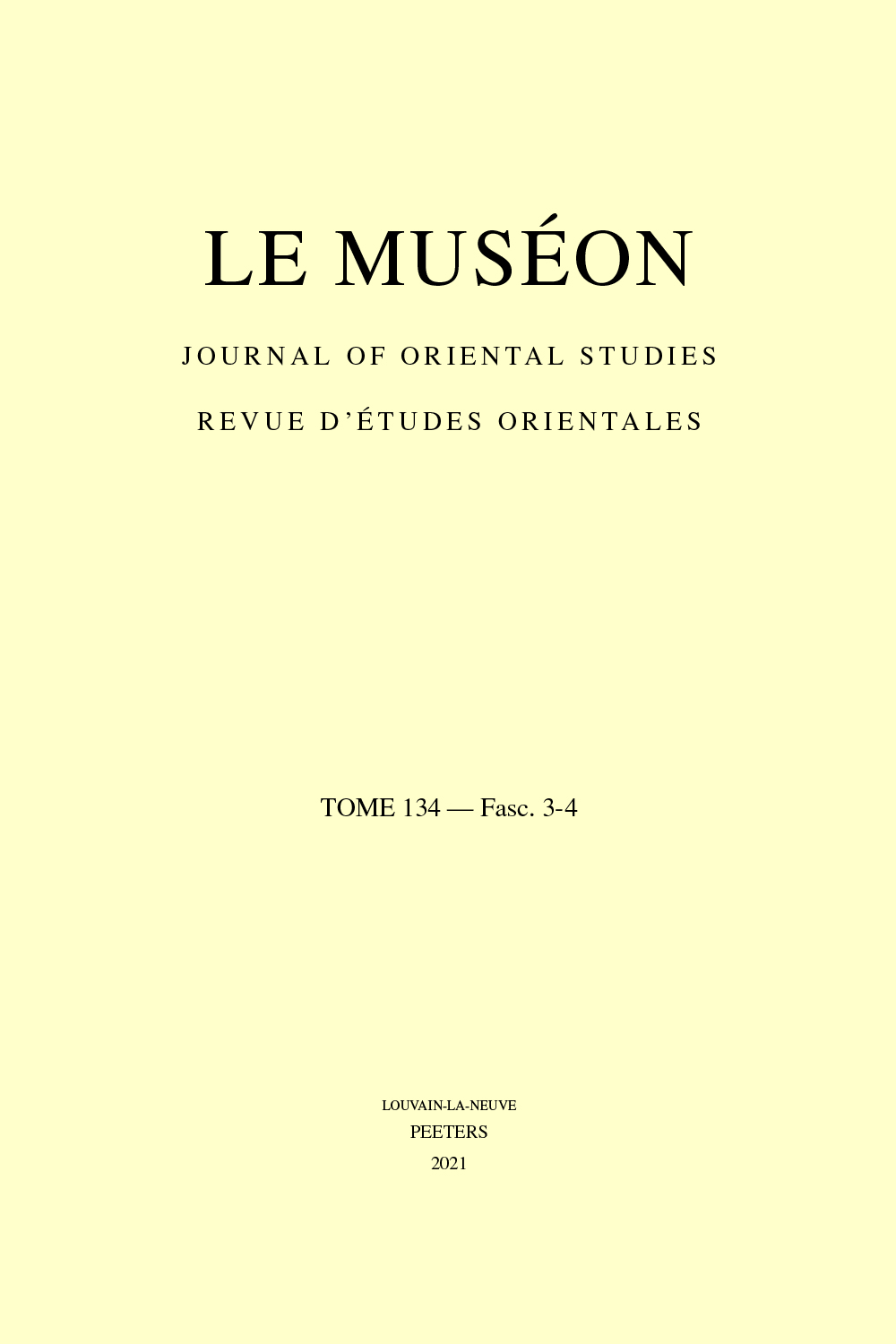 Document Details :

Title: Sentence Pattern and Verb Form
Subtitle: Egyptian Grammar since Polotsky
Author(s): DEPUYDT, L.
Journal: Le Muséon
Volume: 108 Issue: 1-2 Date: 1995
Pages: 39-48
DOI: 10.2143/MUS.108.1.525837

Abstract :
H.J. Polotsky's discovery, now more than half a century old, that all stages of Egyptian exhibit verb forms serving in clauses equivalent in function to 'that'-clauses found in the construction 'It is...that ...' — as in 'It is to the specialist we must look if the papyri are to be utilized to the full' and 'It was not the externals only of the volume of which the University was proud'— has served over the decades as a catalyst for an overhaul of much of Egyptian and Coptic syntax.
The aim of this brief paper is, first (I), to define, as narrowly as possible, the Archimedean point of Polotsky's contribution to Egyptian grammar; second (II), to show how a key observation made in 1936 on the basis of a handful of examples already exhibited the most fundamental property of his overall contribution, namely the firm linkage of two basic components that had previously stood side by side or been related in maladroit ways: sentence patterns and verb forms; and third (III), to make a distinction between a special theory and a general theory in his writings on the structure of Egyptian.



Download article