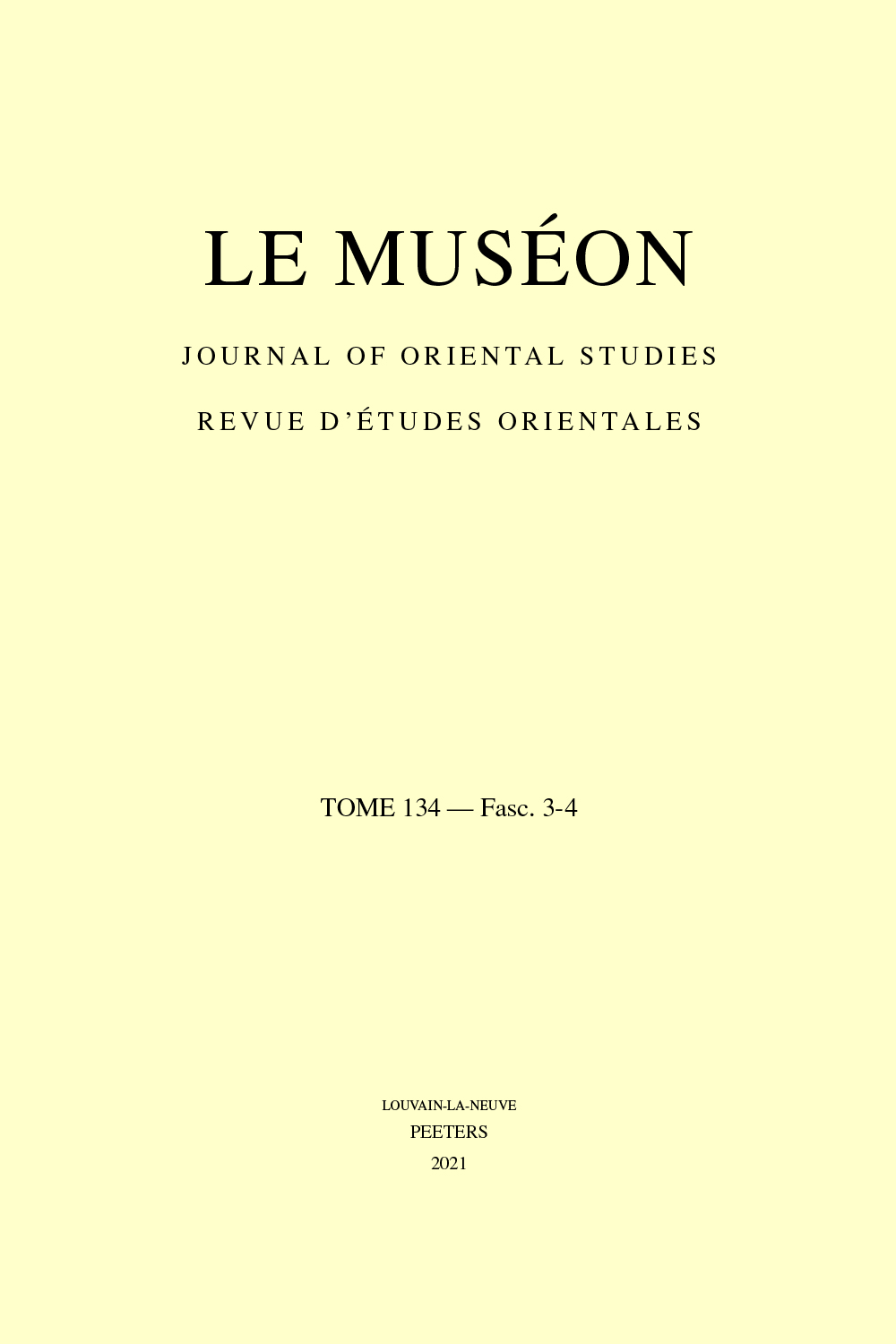 Document Details :

Title: An Arabic Version of Leontius of Byzantium's Thirty Chapters
Author(s): LAMOUREAUX, J.C.
Journal: Le Muséon
Volume: 108 Issue: 3-4 Date: 1995
Pages: 343-365
DOI: 10.2143/MUS.108.3.525833

Abstract :
Among the treatises contained in Arabic codex 549 of the Bibliothèque orientale in Beirut is found a certain refutation of the Monophysites, entitled Qawl radd'alā al-Tāwudūsīyah ay al-Ya'āqibah fial-ṭabī'ah al-wāḥidah (A Refutation of the Theodosians [i.e. the Jacobites] concerning the One Nature). Even though this tract is transmitted anonymously, Louis Cheikho suspected that it may have been written by Theodore Abū Qurrah. He nowhere gave reasons for this ascription; one can deduce, however, that he drew this conclusion because the tract was closely preceded by a treatise of Abū Qurrah and likewise was followed by two treatises of the same. Joseph Nasrallah questioned the validity of Cheikho's conclusions, listing this tract against the Theodosians among a series of anonymous polemical treatises of the later tenth through mid-thirteenth centuries, but giving no reasons for his choice of date.


Download article