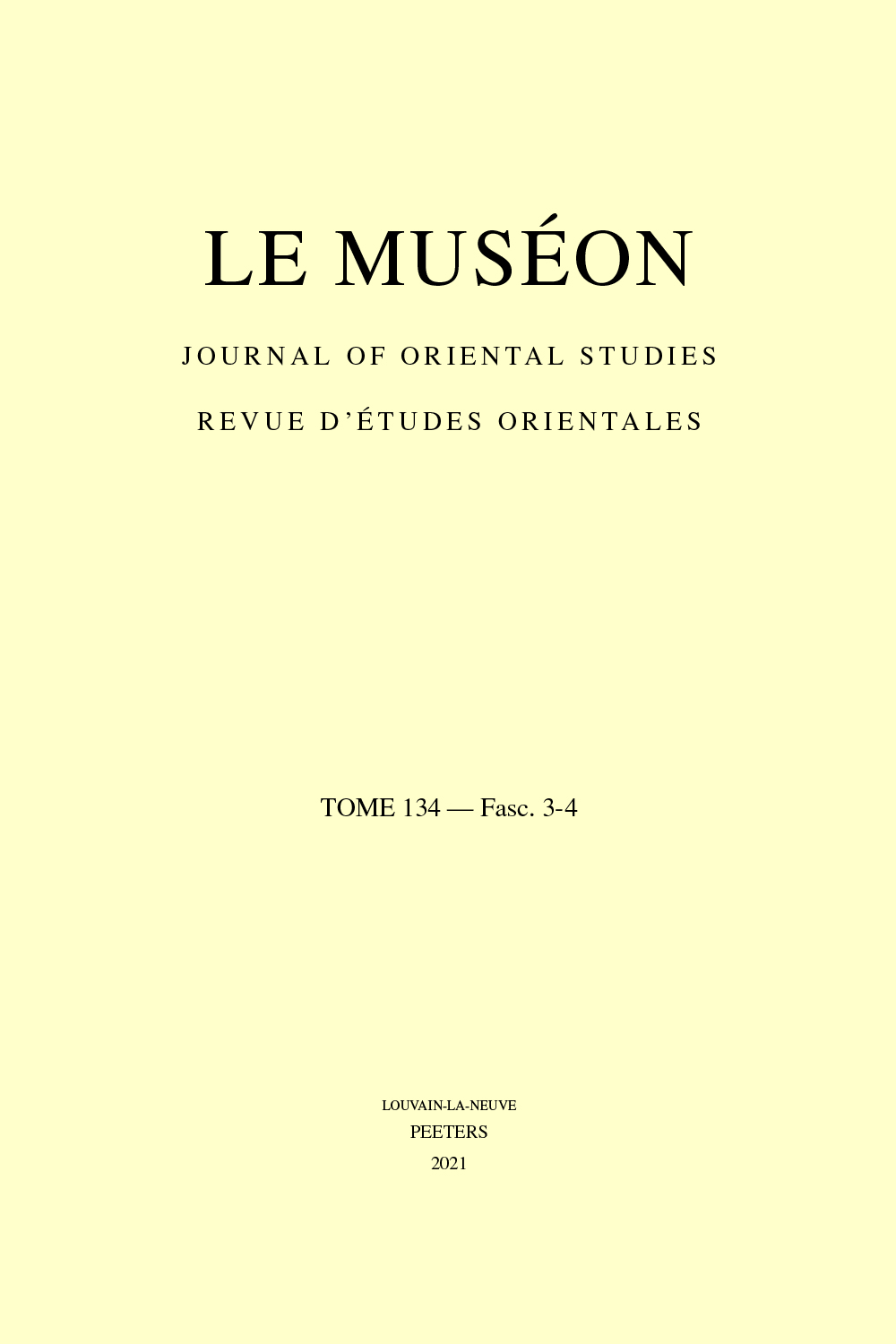 Document Details :

Title: The Arabic Life of Anbā Samaw'īl of Qalamūn: II
Author(s): ALCOCK, A.
Journal: Le Muséon
Volume: 111 Issue: 3-4 Date: 1998
Pages: 377-404
DOI: 10.2143/MUS.111.3.519503

Abstract :
This is the second and final part of this text. The first part was published in vol. 109 (1996), pp. 321-345 of this journal.
Since the publication of part one of 'Samaw'īl', the Arabic Life of John the Hegumen of Scetis, who spent some time with Samuel in Berber captivity, has been published by U. Zanetti in Analecta Bollandiana, 114 (1996), pp. 273-405.
Zanetti has also published in Analecta Bollandiana, 115 (1997), pp. 147-158 an important note on the parallels between the two passages on prayer and fasting in VitSam (§§ 12 and 29 of the Coptic text together with pp. 22-23 and 55-56 of the Arabic text) and the second 'prière de la fraction' currently used in the Coptic liturgy during Lent.
On the subject of the language from which the Arabic version has been made, Zanetti points out in the same article (pp. 152-153) that it is 'a priori' unlikely to have been made from the Ethiopic version. I would draw attention here to fn. 12 of the present article, in which I suggest that the Arabic may have been made from a Bohairic Vorlage.


Download article