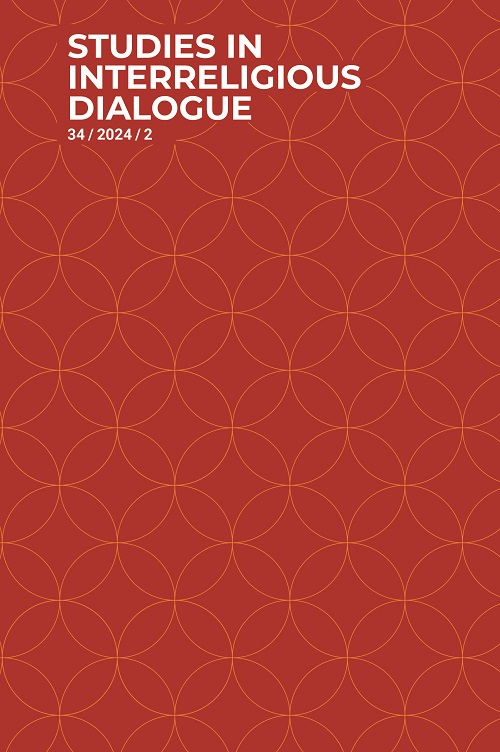 Document Details :

Title: The Cultural Other as Paradox
Author(s): BULHOF, Ilse N.
Journal: Studies in Interreligious Dialogue
Volume: 13 Issue: 2 Date: 2003
Pages: 198-214
DOI: 10.2143/SID.13.2.504447

Abstract :
Paradoxes turn up in many areas of life, also in culture. It occurs in culture because the existence of a human being who radically differs from us shocks our ingrained idea that all humans are basically the same. It shocks our trust in our own way of being human, our trust in our own culture. In this article the author explores the nature and effects of cultural paradox and its potential contributions to intercultural understanding and dialogue from hart to hart.
First the author shows the shock caused by paradoxes in the realm of cultural difference. Second, she distinguishes four phases in meeting the cultural other: shock, deep personal change or nullification, thinking-with-the-other, and learning from and having dialogues with the other that may lead to mutual cooperation. Third, after having discussed the resistance of Western philosophy to the phenomenon of paradox, the author delves deeper into the process of nullification and then refers to Michael Kahn's idea of 'cooperative discussions' as a concrete form of moving-with-in-understanding. Meeting the paradoxical other requires a paradoxical kind of freedom: detachment. The author also contrasts her approach to that of Julia Kristeva and Hans-Georg Gadamer. The conclusion is that, for dialogue with cultural others to be fruitful, an open mind is not enough. A deeper inner change is necessary. Of Western people it requires, moreover, to let go of the ingrained notion that Truth is One.


Download article