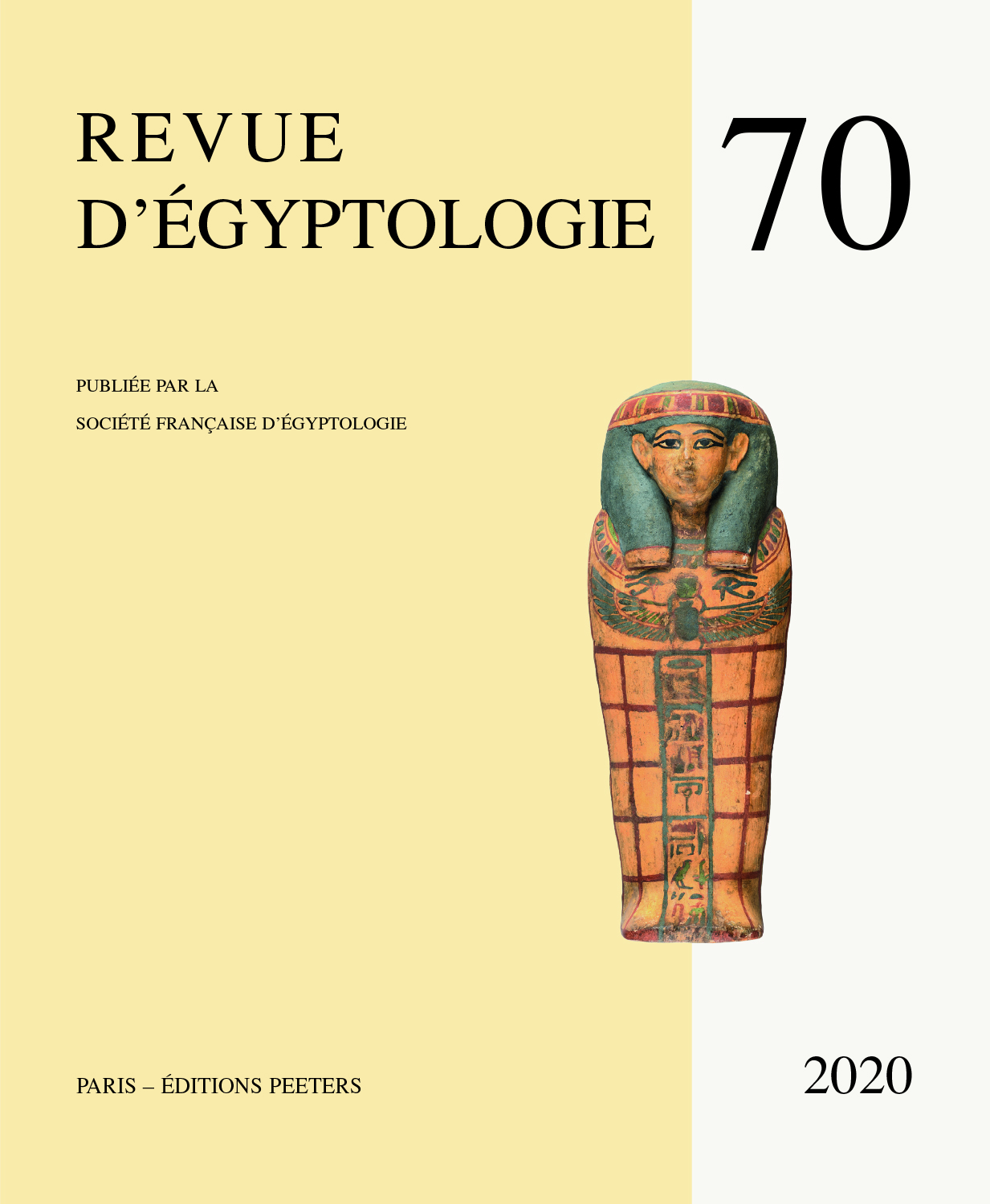 Document Details :

Title: Die Chronokratenliste von Edfu
Subtitle: Ein Pantheon aus der zweiten Hälfte der 12. Dynastie
Author(s): LEITZ, Christian
Journal: Revue d'Égyptologie
Volume: 53 Date: 2002
Pages: 137-156
DOI: 10.2143/RE.53.0.504264

Abstract :
La salle des offrandes du temple d'Edfou contient une liste de dieux chronocrates qui semble dater de la seconde moitié de la 12e dynastie. En effet la mention extrêmement fréquente du dieu Sobek, en un endroit qui était plutôt hostile au culte de ce dieu, joue en faveur de cette hypothèse. De ce fait le nom de Sobek est écrit dans une graphie spéciale, qui évite intentionnellement l'hiéroglyphe du crocodile. L'article traite des toponymes de cette liste où le culte de Sobek est attesté, ainsi que des dieux dont l'adoration remonte au moins au Moyen Empire. Les relations avec d'autres listes de fêtes sont également étudiées.


---

The offering-hall of the temple of Edfu contains a list of chronocrator deities which seems to have their origin in the second half of the 12th dynasty. Decisive for this statement is the fact that Sobek is attested extremely frequent in a supraregional pantheon especially at a place which appears rather hostile to the cult of this god. For this reason the name of Sobek is written in a special orthography which avoids deliberately the hieroglyph of the crocodile. The contribution deals with the toponyms of the list where the cult of Sobek is attested, and also the deities whose worship goes back at least to the Middle Kingdom. The relationships to other feast-lists are treated as well.


Download article