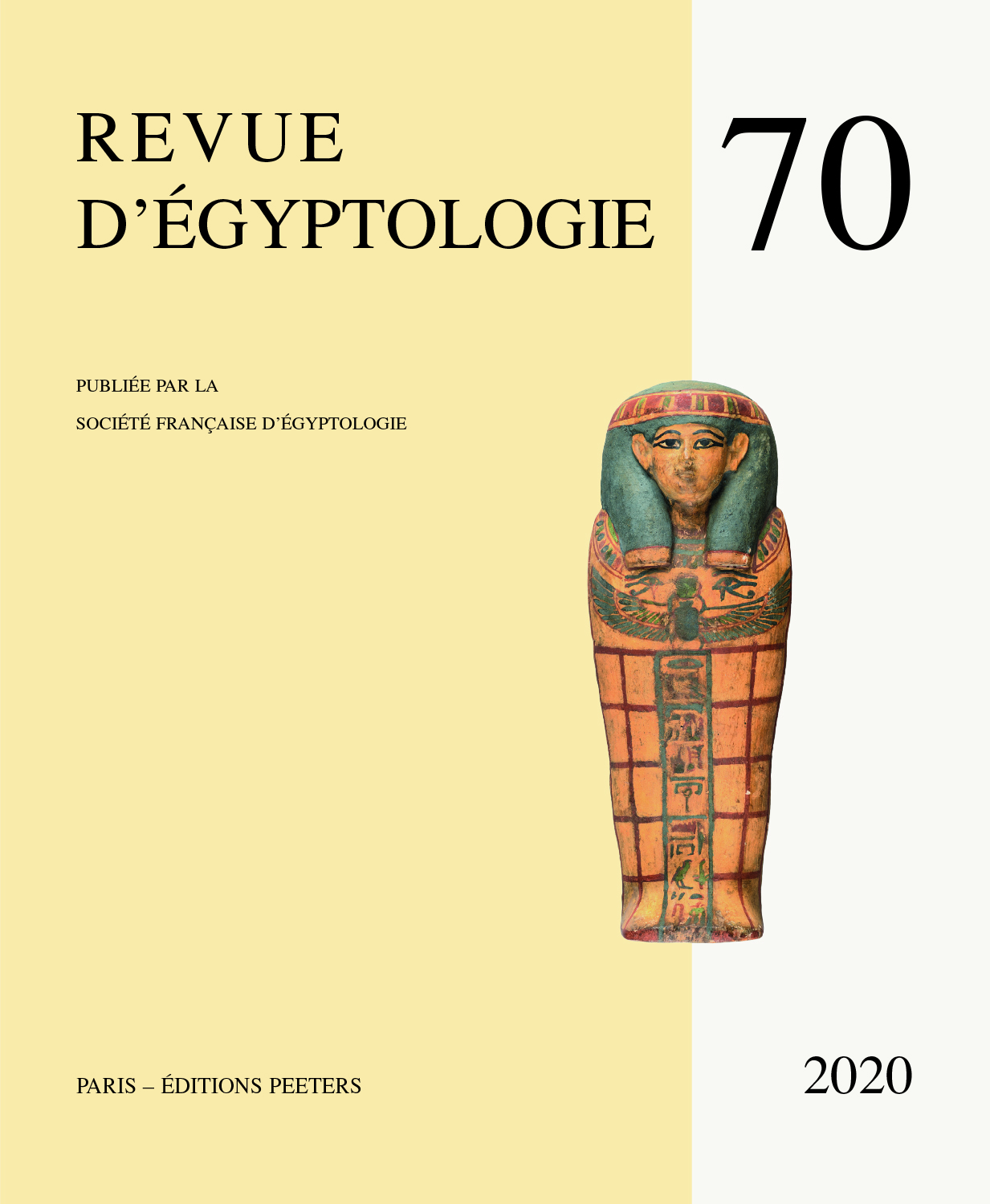 Document Details :

Title: Serket, protectrice des enfants à naître et des défunts à renaître
Author(s): SPIESER, Cathie
Journal: Revue d'Égyptologie
Volume: 52 Date: 2001
Pages: 251-264
DOI: 10.2143/RE.52.0.504258

Abstract :
Outre une étude en détail de l'iconographie composite de la forme animale de Serket mêlant la nèpe dans son aspect vivant ou mort au scorpion et, parfois, à des caractères anthropomorphes, cet article a pour objectif d'étudier le rôle de la déesse dans la naissance des vivants, une fonction qui ne se limite pas à la naissance de personnages royaux. Cette fonction est symétrique de celle que l'on attribue à Serket dans le contexte des canopes qui consiste à assurer également la renaissance des morts dans l'au-delà. De plus, un certain nombre d'indices font que Serket a été probablement associée à l'embryon humain et, de manière tout à fait certaine, à sa protection.


---

Beyond a detailed approach of the composite iconography of Serket in her animal form, which is a mix of water-bug, in its living or dead form, of scorpion, and sometimes of human charateristics, this article deals with the role played by the goddess in the birth of the living, which is not bound to the birth of royal persons. It works in a symmetrical way with the role assigned to Serket, related to the canopics, when she has to secure all the same the rebirth of the dead in the next world. Moreover there are some evidences that Serket has links probably with the human embryo and, certainly, with its protection.


Download article