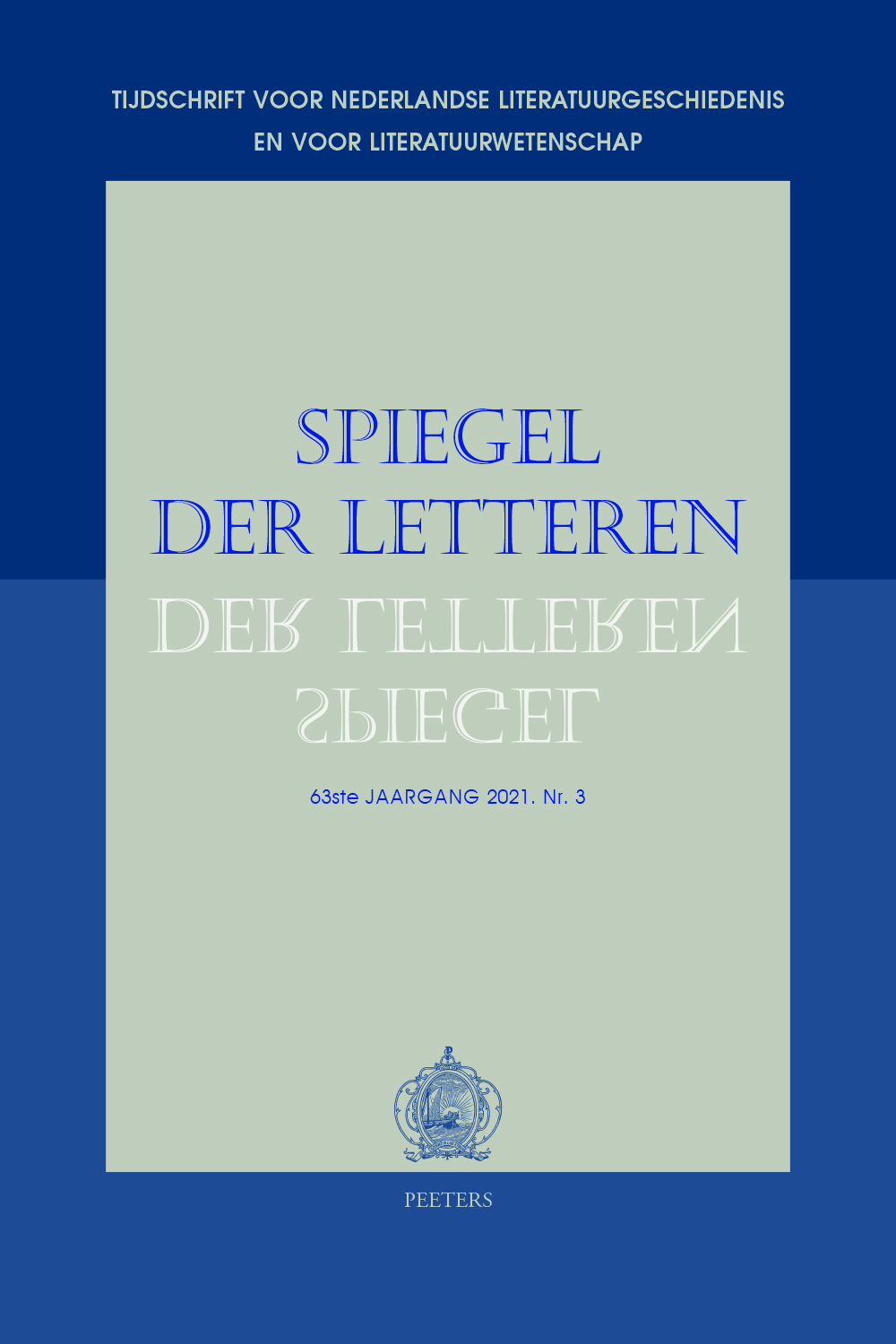 Document Details :

Title: Priesters en rederijkers te Brussel in de eerste helft van de zestiende eeuw
Author(s): ROOBAERT, Edmond
Journal: Spiegel der Letteren
Volume: 45 Issue: 3 Date: 2003
Pages: 267-294
DOI: 10.2143/SDL.45.3.504217

Abstract :
Priests and rhetoricians often met in sixteenth century Brussels. Some priests expressed their appreciation of the rhetoricians by way of bequests in their wills. In the inventories of the houses of mourning of other Brussels clergy members, texts by rhetoricians are mentioned. Quite a few clergymen in Brussels were (founding) members of a chamber of rhetoric, and some priests who were connected to the main church of Sint-Goedele or to one of the parishes in Brussels were also chaplains of chambers of rhetoric in Brussels. Jan Beeckman, for instance, was prince of 'de Violette', while Willem Bouwens and Anthonis de Vos were members of 'de Lelie'. Peter Volckaert, who went to Antwerp to find inspiration for the preparations of the entry in state of Maximilian of Austria, put a bequest in favour of 'het Mariacransken' in his will. His funeral was arranged by painter and rhetorician Jan vanden Dale. Jan Hoelaert took part in festivities of the rhetoricians, canon Peter Wychmans owed 'het Mariacransken' money when he died, and Jan Eets was a member of 'den Boeck'. All these priests were also members of one of the many fraternities in Brussels.


Download article