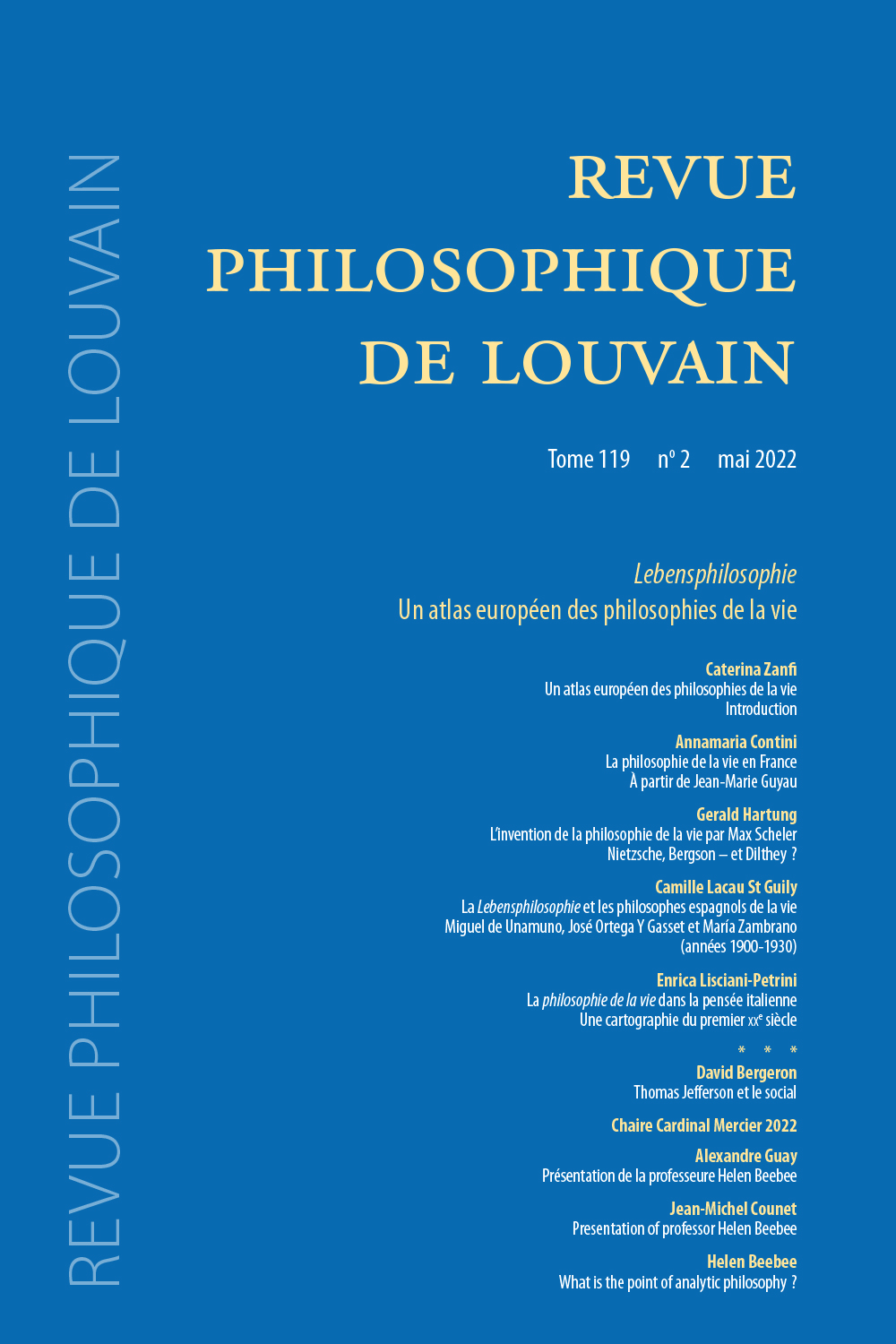 Document Details :

Title: Sur les antécédents de la notion d'«aida»
Author(s): STEVENS, Bernard
Journal: Revue Philosophique de Louvain
Volume: 101 Issue: 4 Date: Novembre 2003
Pages: 686-706
DOI: 10.2143/RPL.101.4.503574

Abstract :
A l'occasion de la traduction récente d'un ouvrage de Kimura Bin — L'entre. Une approche phénoménologique de la schizophrénie, — l'auteur se propose de préciser quels étaient les antécédents de cette notion de «l'entre» (aida) dans la pensée japonaise. Après quelques remarques générales sur la pensée traditionnelle du Japon, et tout en évoquant les échos de cette pensée dans l'œuvre de Kimura Bin, l'essentiel de l'exposé porte sur une présentation de la notion d'aida telle qu'elle a été développée chez le philosophe Watsuji, celui qui a été le plus loin dans une interprétation de l'être humain en tant que caractérisé par la relation ou «l'intérité» (aidagara), plutôt que par la structure solipsiste du Cogito moderne. Quelques indications sont données quant aux fondements ontologiques d'une telle anthropologie.

On the occasion of the recent translation of a work by Kimura Bin — The In-Between. A phenomenological approach to schizophrenia, — the A. seeks to investigate the antecedents of this notion of the «in-between» (aida), in Japanese thought. The A. provides a number of general remarks on traditional thought in Japan and shows how it is reflected in the work of Kimura Bin. The main part of this study consists of an account of the notion of aida as developed by the philosopher Watsuji, who went furthest in interpreting human beings as characterised by relations or «betweenness» (aidagara rather than by the solipsistic structure of the modern Cogito. Some indications are also provided in regard to the ontological foundations of an anthropology of this kind. (Transl. by J. Dudley).



Download article