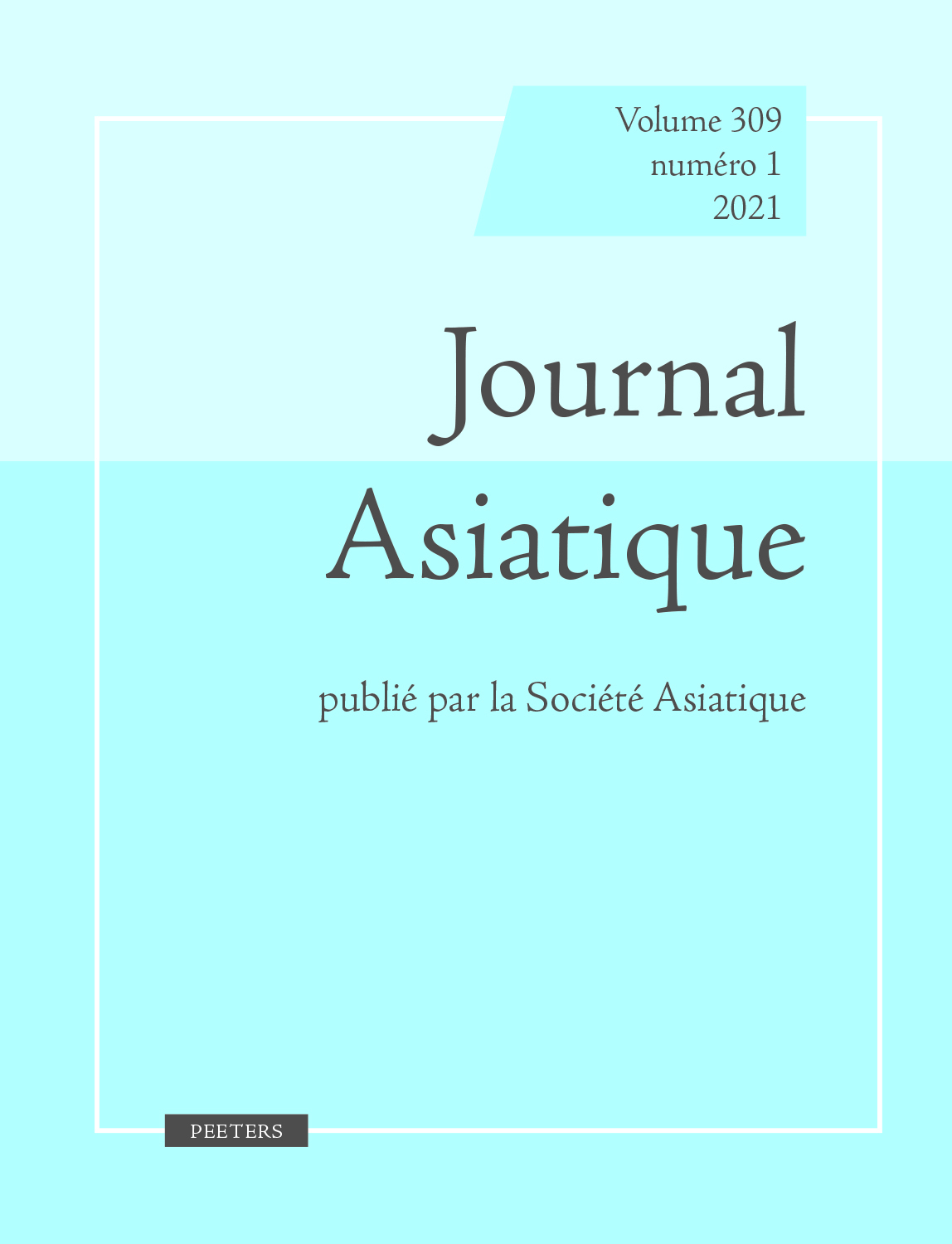 Document Details :

Title: Pronoms et particules énonciatives en phnong
Author(s): VOGEL, Sylvain
Journal: Journal Asiatique
Volume: 288 Issue: 2 Date: 2000
Pages: 431-475
DOI: 10.2143/JA.288.2.456

Abstract :
Cette étude porte sur les pronoms et les particules énonciatives du parler phnong de Mondolkiri. L'auteur étudie d'une part la compatibilité des pronoms avec différents déterminants, d'autre part le sémantisme du pronom lui-même (relation aux rôles énonciatifs). Sont abordées aussi deux particules énonciatives qui se distinguent des pronoms par le fait qu'elles n'ont pas de fonction actancielle et ne sont jamais centre de syntagme; leur rôle consiste à spécifier le rapport de l'énonciateur au contenu de la proposition qu'il énonce. Enfin sont étudiées deux séquences dans lesquelles un pronom est suivi d'une particule.

This study is about pronouns and enunciative particles in the phnong language spoken in the Cambodian province of Mondolkiri. A pronoun is defined as an item relating the participants of a speech act (the speaker, the person spoken to, the individual spoken about) to the participants of the verbal process (agent, patient…), pronouns assume the same syntaxic positions as nouns. Particles on the other hand do not refere to the participants of the verbal process as such, they cannot function as subjects or complements of verbs. Enunciative particles specify subjective relations which link the speaker and the adressee to the sentence involved in the speech act. The author tries to analyse the semantic features of the various pronouns as well as their syntaxic distribution (compatibility), he describes further-on two particles as well as two types of sequences combining a pronoun with a particle.


Download article