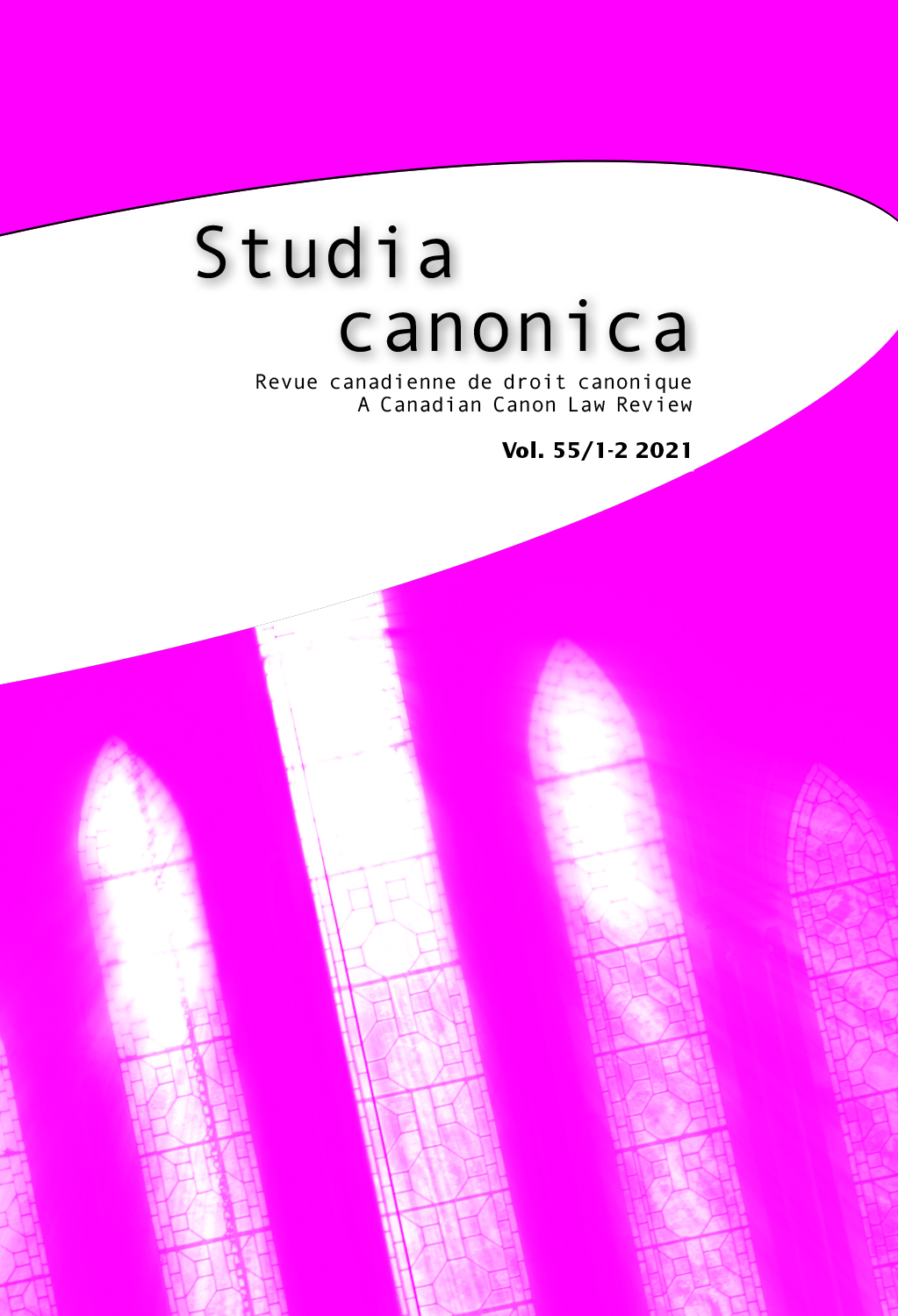 Document Details :

Title: Synodality and the Renewal of Mission in the Archdiocese of Gatineau (Canada)
Author(s): CLIFFORD, Catherine E.
Journal: Studia Canonica
Volume: 56 Issue: 2 Date: 2022
Pages: 629-644
DOI: 10.2143/STC.56.2.3291551

Abstract :
Prior to Pope Francis's convocation of a worldwide Synod on Synodality (2021-2023), the Archbishop of Gatineau, Paul-André Durocher, initiated a multi-year synodal process aimed at the renewal of the life and mission (2018-2021) of his diocese. This paper examines the experience of that synodal process as a case study in the practice of a more open and accountable style of Church governance, with a view to understanding the challenges of becoming a more synodal, missional, and outward-bound local Church. As the concluding documents of the diocesan synodal process reveal, an ecclesial-centric dynamic, declining resources, and inadequate formation weaken the capacity for mission. Yet a more transparent and accountable style of Church governance is already bearing fruit and deepening the lived experience of co-responsibility.


---

Avant la convocation par le pape François d'un synode mondial sur la synodalité (2021-2023), l'archevêque de Gatineau, Paul-André Durocher, a initié un processus synodal pluriannuel visant le renouvellement de la vie et de la mission (2018-2021). Cet article examine l'expérience de ce processus synodal comme une étude de cas dans la pratique d'un style de gouvernance de l'Église plus ouvert et responsable, en vue de comprendre les défis de devenir une Église locale plus synodale, missionnaire et tournée vers l'extérieur. Comme le révèlent les documents de conclusion du processus synodal diocésain, une dynamique ecclésiocentrique, des ressources en déclin et une formation inadéquate affaiblissent la capacité de mission. Pourtant, un style de gouvernance ecclésiale plus transparent et plus responsable porte déjà ses fruits et approfondit l'expérience vécue de la coresponsabilité.


Download article