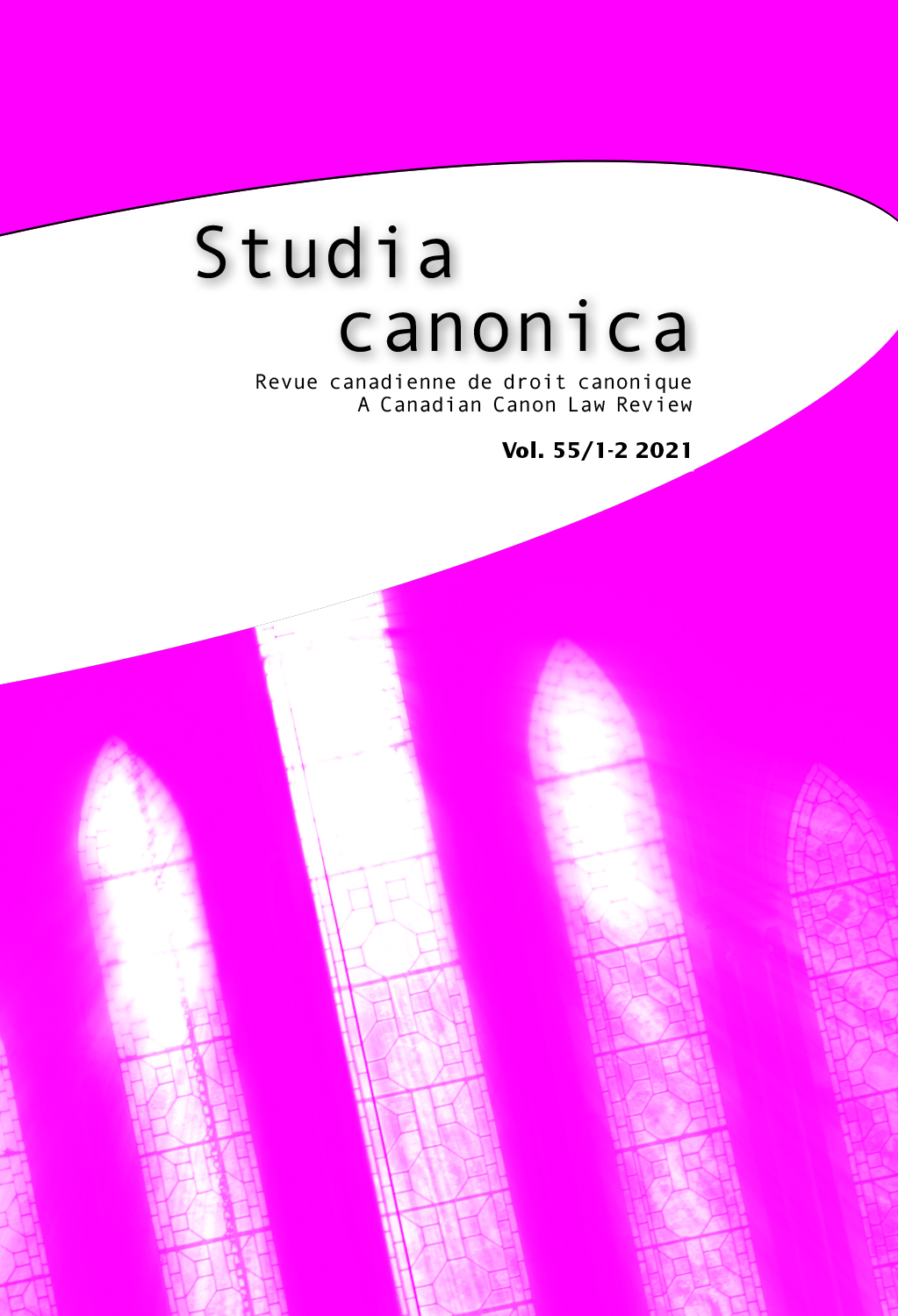 Document Details :

Title: Conversion pastorale et redevabilité
Author(s): ROUTHIER, Gilles
Journal: Studia Canonica
Volume: 56 Issue: 2 Date: 2022
Pages: 569-586
DOI: 10.2143/STC.56.2.3291548

Abstract :
Faire droit au principe de redevabilité dans la gouvernance ecclésiale nécessitera une véritable conversion pastorale. Toutefois, si l'expression conversion pastorale est devenue aujourd'hui courante, son usage généralisé ne signifie pas que son contenu soit toujours clair. En effet, plusieurs propositions sont mises en avant au nom de la conversion pastorale et de la réforme de l'Église. Le présent article, s'appuyant sur le maître-ouvrage d'Yves Congar, Vraie et fausse réforme dans l'Église, distingue entre une réforme qui procède d'un véritable ressourcement et d'un retour au principe et une réforme qui ne consiste qu'en une adaptation à l'environnement extérieur. Le présent article soutient que la requête en faveur de plus de redevabilité dans l'Église trouvera un écho plus solide si on la fonde sur la tradition chrétienne plutôt qu'en l'appuyant seulement sur les développements des sciences de l'organisation et le management. C'est en récupérant des éléments oblitérés de notre tradition et en remettant en avant des processus concrets qui lient les évêques et leur Église que la redevabilité retrouvera sa place dans la gouvernance de l'Église.


---

Enshrining the principle of accountability in Church governance will require a true pastoral conversion. However, if the expression 'pastoral conversion' has become commonplace today, its widespread use does not mean that its content is always clear. Indeed, several proposals are put forward in the name of pastoral conversion and Church reform. This article, drawing on Yves Congar's masterwork, Vraie et fausse réforme dans l'Église, distinguishes between a reform that proceeds from a true renewal and return to principle and a reform that consists only in an adaptation to the external environment. This article argues that the call for more accountability in the Church will have a stronger resonance if it is grounded in the Christian tradition rather than based solely on developments in organizational science and management. It is by recovering obliterated elements of our tradition and by re-emphasizing concrete processes that link bishops and their Church that accountability will regain its place in the governance of the Church.


Download article