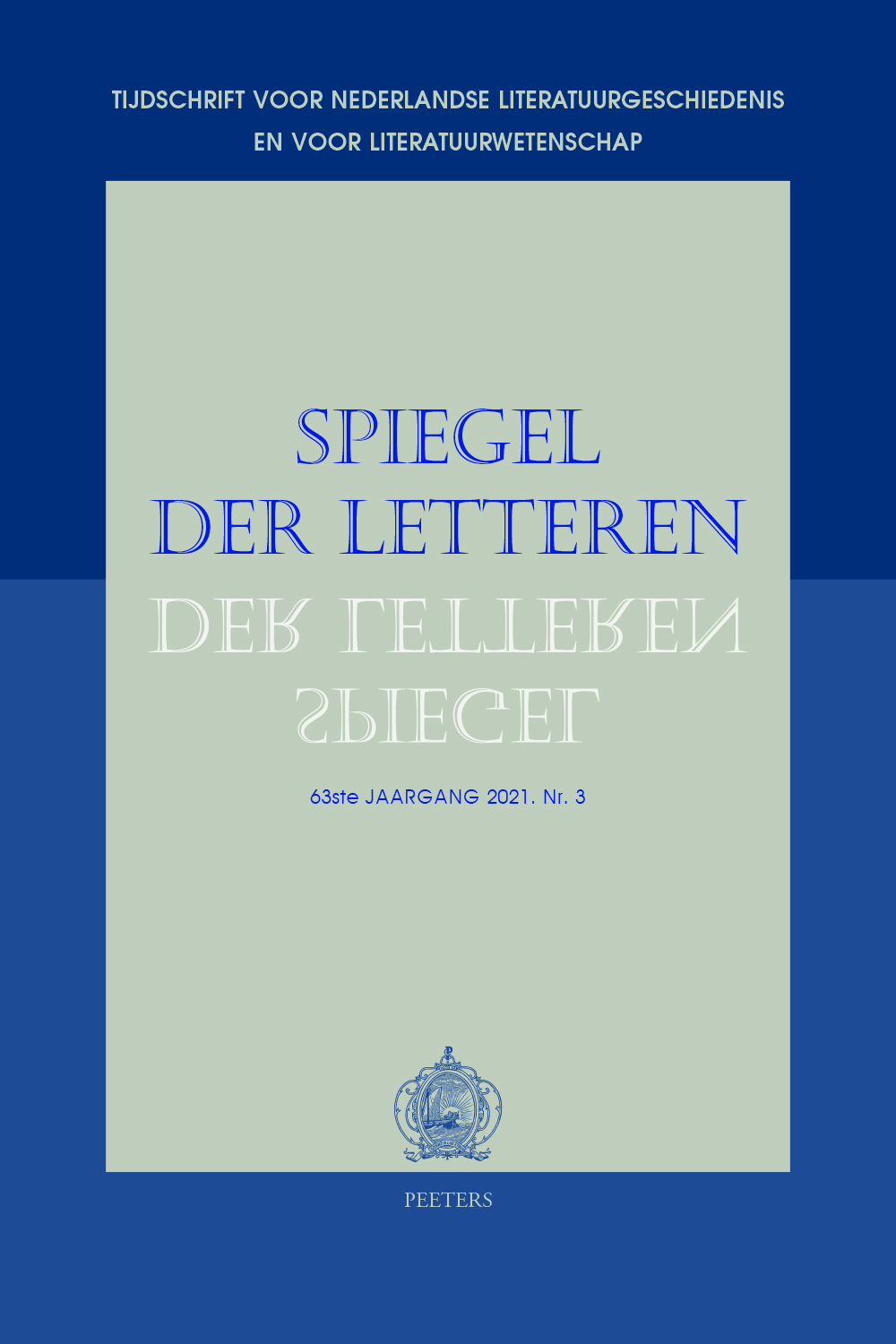 Document Details :

Title: Digitale literatuur in de Lage Landen
Subtitle: Een nieuwe historische en institutionele benadering
Author(s): BLUIJS, Siebe , DERA, Jeroen , PEETERS, David
Journal: Spiegel der Letteren
Volume: 64 Issue: 1 Date: 2022
Pages: 51-78
DOI: 10.2143/SDL.64.1.3290870

Abstract :
In the 1990s and the first decade of the new millennium, electronic literature was a topic of considerable interest to literary scholars from the Low Countries. In the last decade, however, this attention has waned. This is surprising, considering electronic literature's (renewed) relevance in a world increasingly under the spell of digitization. This paper draws on recent international scholarship in order to reexamine prevailing definitions of electronic literature in Flanders and the Netherlands. To gain insight into the particularities of the Dutch and Flemish context, this paper analyzes the ways in which institutions – such as funding bodies, academic scholars, and other such 'gatekeepers' – have left their mark on the symbolic and material production of electronic literature. This institutional approach is twofold: 1) we examine what is considered 'digital' within these specific contexts, and 2) we examine which genres and individual works are considered 'literary' by these institutions. We conclude that electronic literature is particularly understood as a form of literary experimentation that was at its peak around the turn of the millennium. We propose to widen the scope of the definition to include both older forms that predate the internet and the personal computer and newer forms that do not align themselves primarily with the literary field, such as Instagram poetry.


Download article