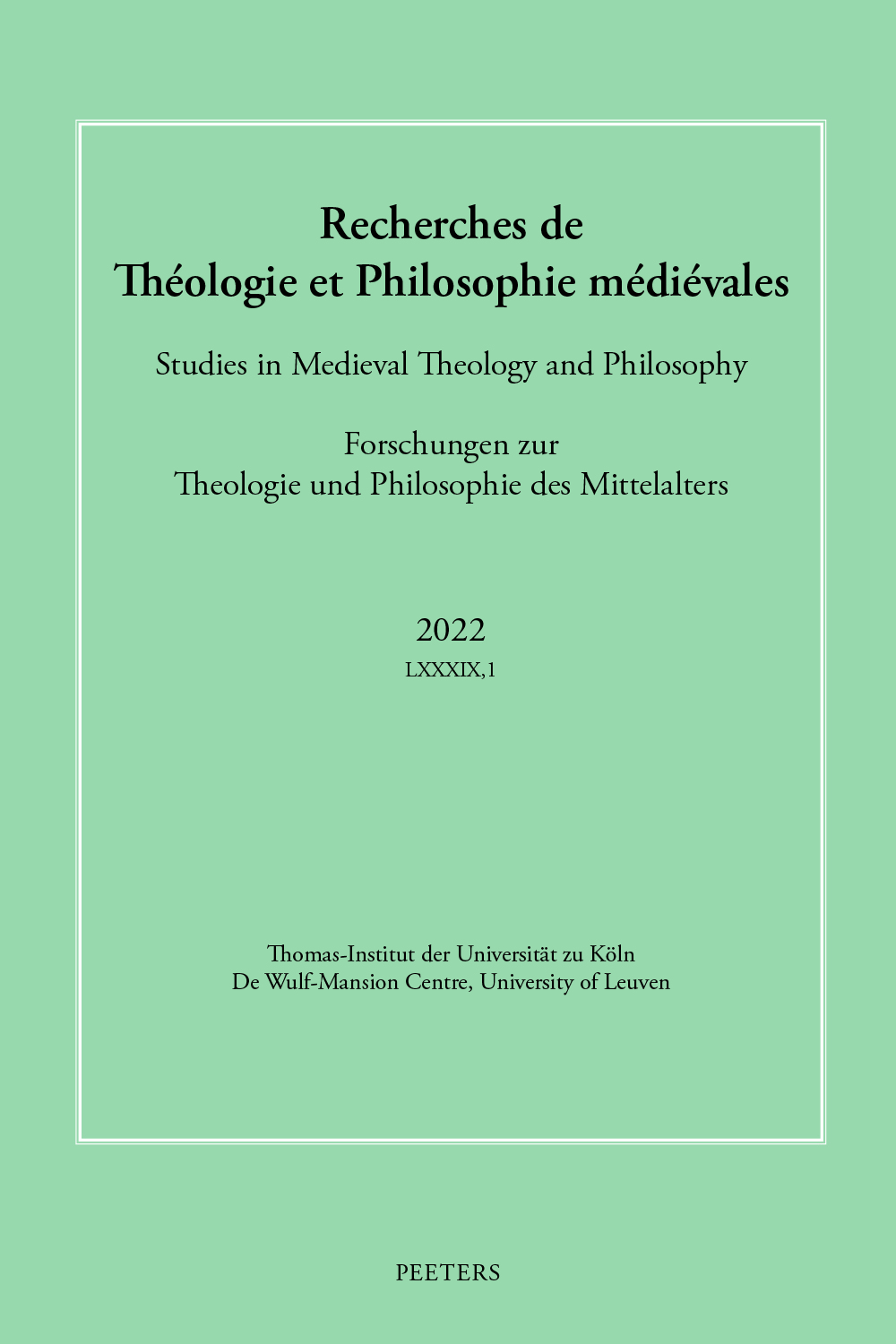 Document Details :

Title: The Influence of the Stars on Women
Subtitle: Is Thomas Aquinas a Determinist?
Author(s): LEONE, Marialucrezia
Journal: Recherches de Théologie et Philosophie Médiévales
Volume: 89 Issue: 1 Date: 2022
Pages: 25-50
DOI: 10.2143/RTPM.89.1.3290727

Abstract :
Thomas Aquinas seems to suggest, though implicitly, that in their ethical conduct the majority of women is much more conditioned by the movements of the stars than men. Although he frequently maintains that the stars solely move the body of all human beings (men and women alike), not the rational powers of their souls, they may have an impact on the human soul indirectly and occasionally (indirecte et occasionaliter). Only a few, to wit, the wise (i.e., those who exercise reason properly and are able to govern righteously) are independent of the influence of the celestial bodies. Even if women and men are both the image of God according to Aquinas, from an Aristotelian perspective, the female is considered a 'deficient man' (mas occasionatus). Therefore, the physical and psychic constitution of women is in principle much more susceptible to be governed by passions, and thus to be subject to a form of astral determinism. This, I argue, may compromise the freedom of choice and moral responsibility of most women.


Download article