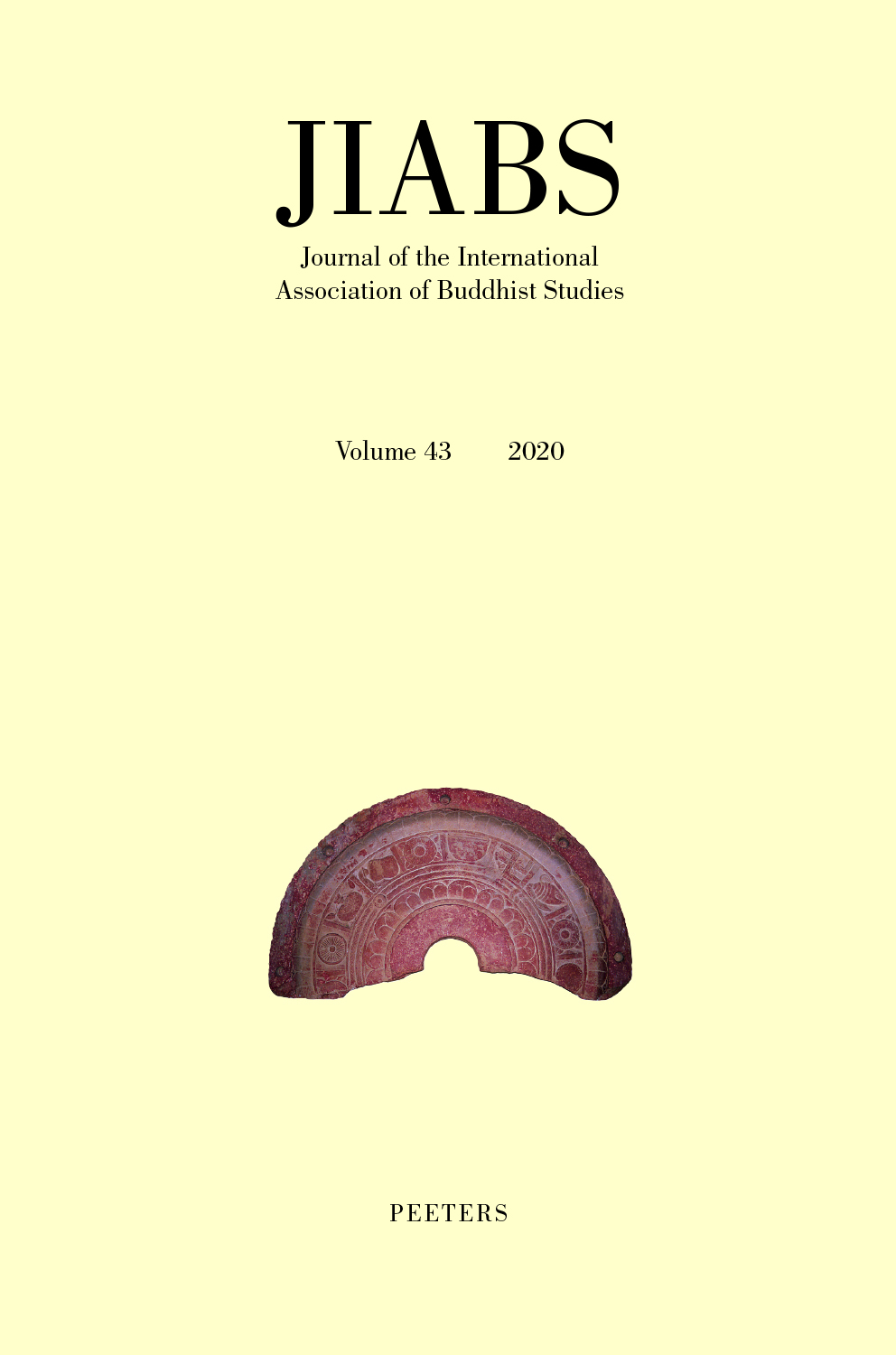 Document Details :

Title: What Color is your Buddhahood?
Subtitle: Vision and Vacuity in Tibetan Old School Accounts of Awakened Cognition
Author(s): GENTRY, James
Journal: Journal of the International Association of Buddhist Studies
Volume: 44 Date: 2021
Pages: 119-207
DOI: 10.2143/JIABS.44.0.3290292

Abstract :
This paper considers Buddhist conceptions of what a buddha's state of awakening is like by bringing to light a previously unstudied current of interpretation from the Heart Essence (sNying thig) tradition of Great Perfection (rDzogs chen) theory and practice belonging to the Old School (rNying ma) of Tibetan Buddhism. It presents evidence that contrary to contemporary Buddhist Studies and Old School Heart Essence depictions of the moment of awakening as presaged by the dissolution of all perceptual appearances at the culmination of four visionary phases, there was another strain of thinking on this issue in Tibet which was once prevalent but has nearly been expunged from the Old School historical record. According to this little-known account, awakening involves not the final dissolution of visionary experience, but rather its final refinement and stabilization – the ongoing immersion in one's own innate, nondual knowing, in the form of luminous and colorful buddhas and their mandalic purelands. The discussion traces this strain of interpretation from questions posed by Ratna Lingpa in the 15th century to responses offered by Sokdokpa Lodrö Gyeltsen in the late 16th and early 17th centuries. It then compares Sokdokpa's opinion to the position of the 14th century figure Longchenpa, with whom Sokdokpa explicitly took issue on this point. It then interrogates the interpretive possibilities of their common scriptural source, the Seventeen Tantras, and the related reflections of the late 12th and early 13th century Heart Essence figure Nyima Bum, before turning to the 17th century attempt by Lhatsün Namkha Jikmé to reconcile these two positions in proposing his own idiosyncratic account. In conclusion, it asks what the implications of this disagreement could be for Longchenpa's reception in the 16th and 17th centuries, and when and how Longchenpa's opinion finally eclipsed its counterpoint. It also suggests that the Heart Essence disagreement over the status of visionary experience in awakened cognition and embodiment could be a continuation, in the contemplative visionary idiom of this Tibetan tradition, of a broader Mahāyāna Buddhist conundrum over how a buddha can transcend the conditionality of samsaric existence while nonetheless remaining cognizant of and active within it to bring benefit to beings.


Download article