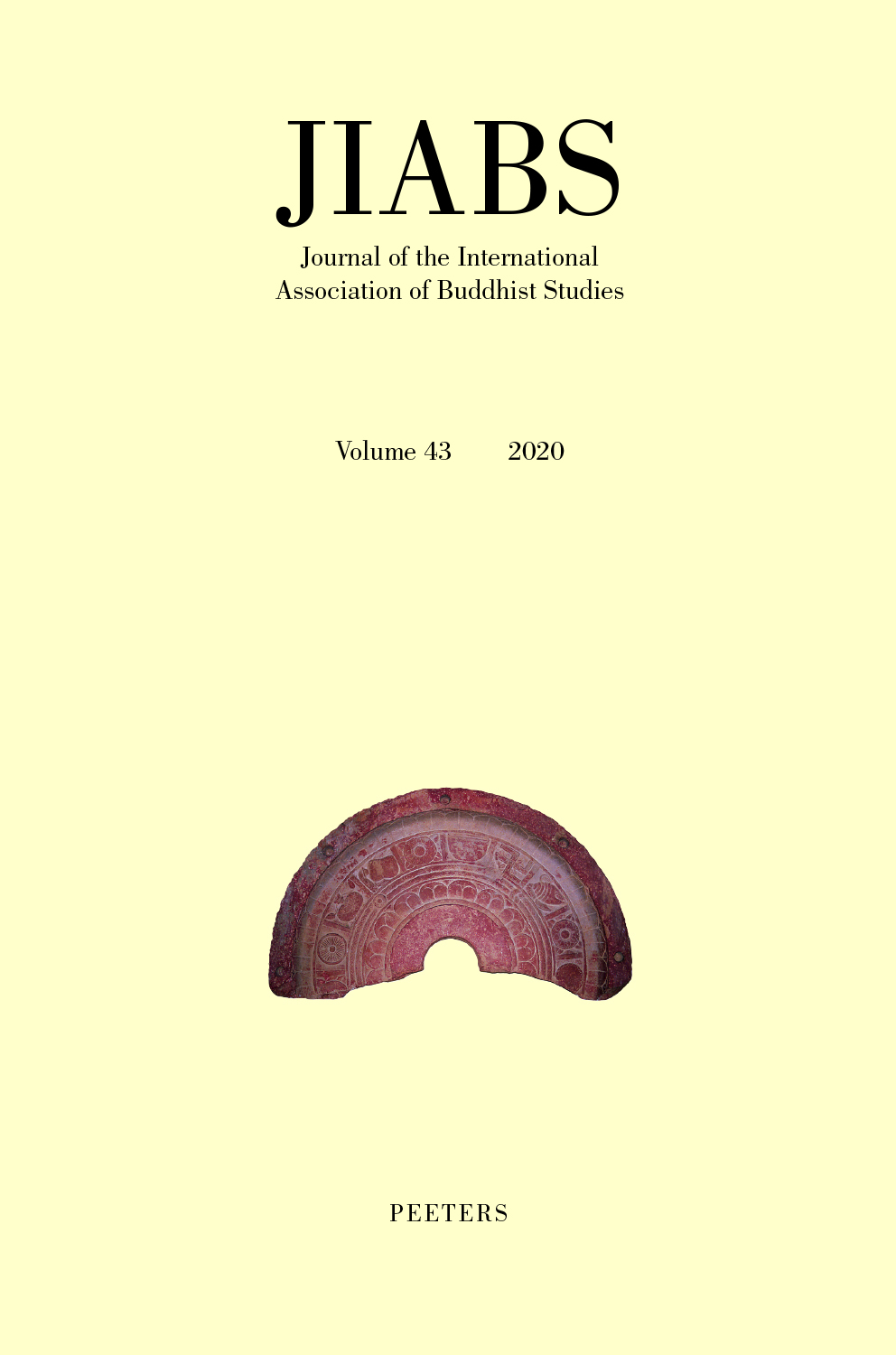 Document Details :

Title: Insight for Everyone?
Subtitle: On the Role of Spells in Later Prajñāpāramitā Sources
Author(s): BIANCHINI, Francesco
Journal: Journal of the International Association of Buddhist Studies
Volume: 44 Date: 2021
Pages: 53-76
DOI: 10.2143/JIABS.44.0.3290290

Abstract :
A compelling entry on the Perfection of Insight in Brill's Encyclopedia of Buddhism – authored by the late Professor Stefano Zacchetti – effectively rendered much of Conze's The Prajñāpāramitā Literature obsolete. However, the latter is still useful as an access point into post-Gupta sources, which have received comparatively little attention. As part of the ongoing collective effort to improve our understanding of these later sources, the paper (re-)maps some of the available evidence, while also pointing out recent developments and discoveries. In particular, the aim of the paper is to discuss South Asian developments in the interactions between Prajñāpāramitā and recitation-based spell practices. These, when studied along related composite manuscripts, can throw further light on the enduring appeal of the Perfection of Insight tradition, as well as on the tradition's complex roles within daily practices and domestic environments.


Download article