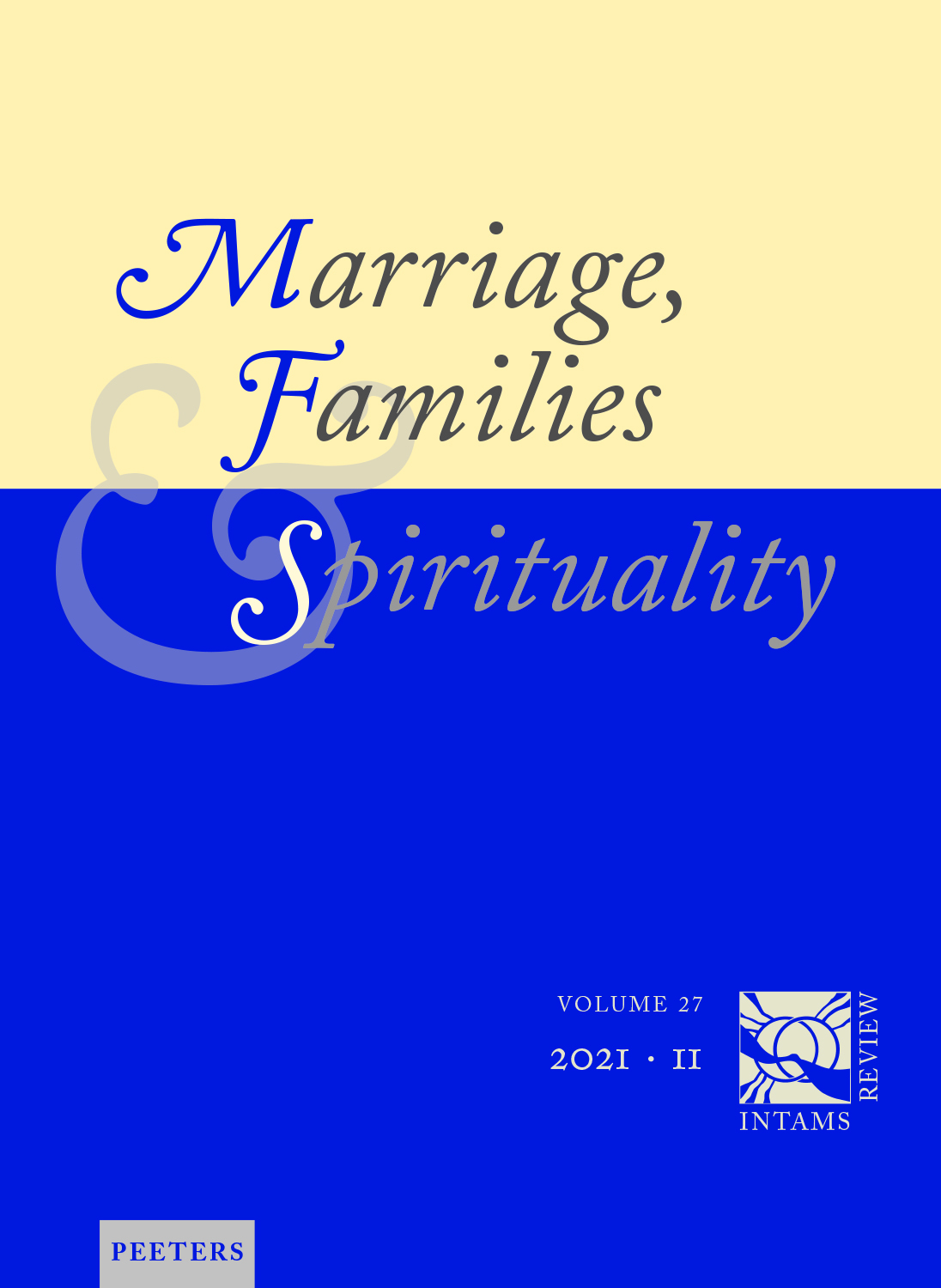 Document Details :

Title: The Sacrament of Marriage in Postmodernity
Subtitle: Struggling with 'Spectacularization'?
Author(s): DUMAS, Bertrand
Journal: Marriage, Families & Spirituality
Volume: 27 Issue: 2 Date: 2021
Pages: 175-195
DOI: 10.2143/INT.27.2.3289973

Abstract :
The article addresses the tendency to conceive of marriage as an extraordinary reality, obscuring the blunt ordinariness of what it means to share a life with another person. It first explores how, in our present cultural moment, the tendency is to spectacularize all aspects of existence, as if no experience is worthy unless it is posted to social media and gains a certain number of likes and followers. Unfortunately, this accentuates a perennial problem in Christian discourse about marriage that has become more acute in the past century, the propensity to speak of marriage as a heroic act performed by the spouses. This can lead spouses to feel that their relationship is failing if it does not have regular extraordinary moments. The second part of the article shows how the spectacular also characterizes the official theology of marriage. This can be seen in the developments surrounding John Paul II's theology of the body, in the couples chosen for canonization, and in theologies that cast marriage as a form of heroic asceticism. The same thing happens when married life is seen as merely another realization of monastic asceticism. The third and final section of the article gives two proposals for a theological and spiritual way out of this deformation of ordinary married life. First, more attention should be given to the paschal character of marriage. Second, a theology and spirituality of marriage should be built from the ordinary lived experience and resist the temptation to use consecrated life as a measure for marriage. The article concludes with an exploration of how marriage can be seen as a path to holiness.


Download article