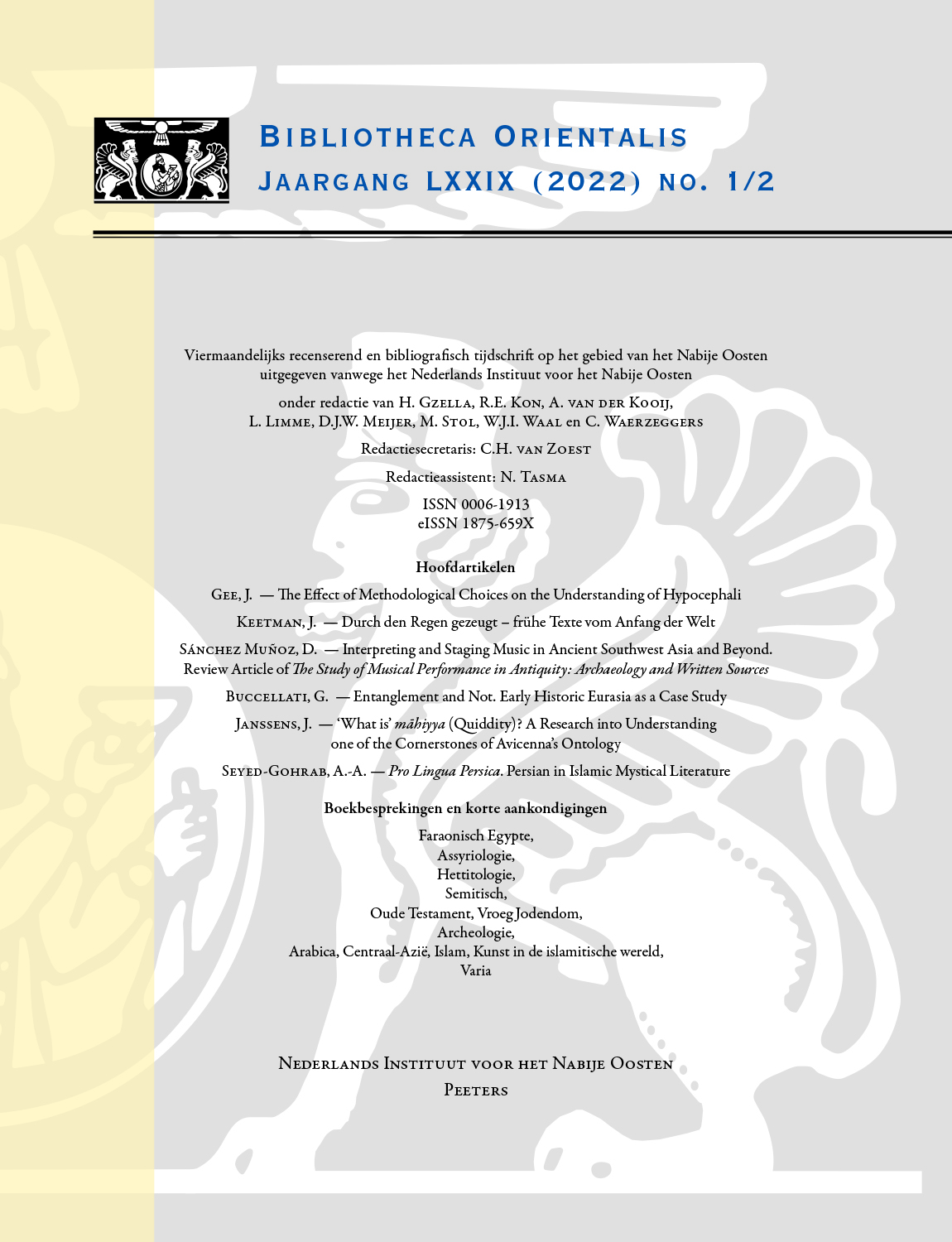 Document Details :

Title: The Neo-Aramaic Varieties of the Christians in Diyana
Author(s): NOORLANDER, Paul M.
Journal: Bibliotheca Orientalis
Volume: 78 Issue: 1-2 Date: 2021
Pages: 49-56
DOI: 10.2143/BIOR.78.1.3289839

Abstract :
The Neo-Aramaic varieties of the Christian communities in Diyana, also known by its Kurdish name Soran, in the Soran district in North-West Iraq, closely resembles the Christian varieties of the Urmia region in Iran. In a number of fundamental respects, however, the Diyana varieties differ from their Urmi peers. This article discusses several of such grammatical features in which the Diyana varieties are distinct from Urmi, namely a) the assimilation of /l/ and /w/; b) metathesis of transitive verbal forms with the suffix -wa; c) loss of synharmonism with accompanying merger of unaspirated and voiced stops in originally pharyngeal contexts; d) sporadic fronting of originally back rounded vowels; e) incomplete palatalization of velar stops; f) distinct 3ms. bound person markers; g) the indicative preverb 'i, and h) the form and function of compound verbal forms.


Download article