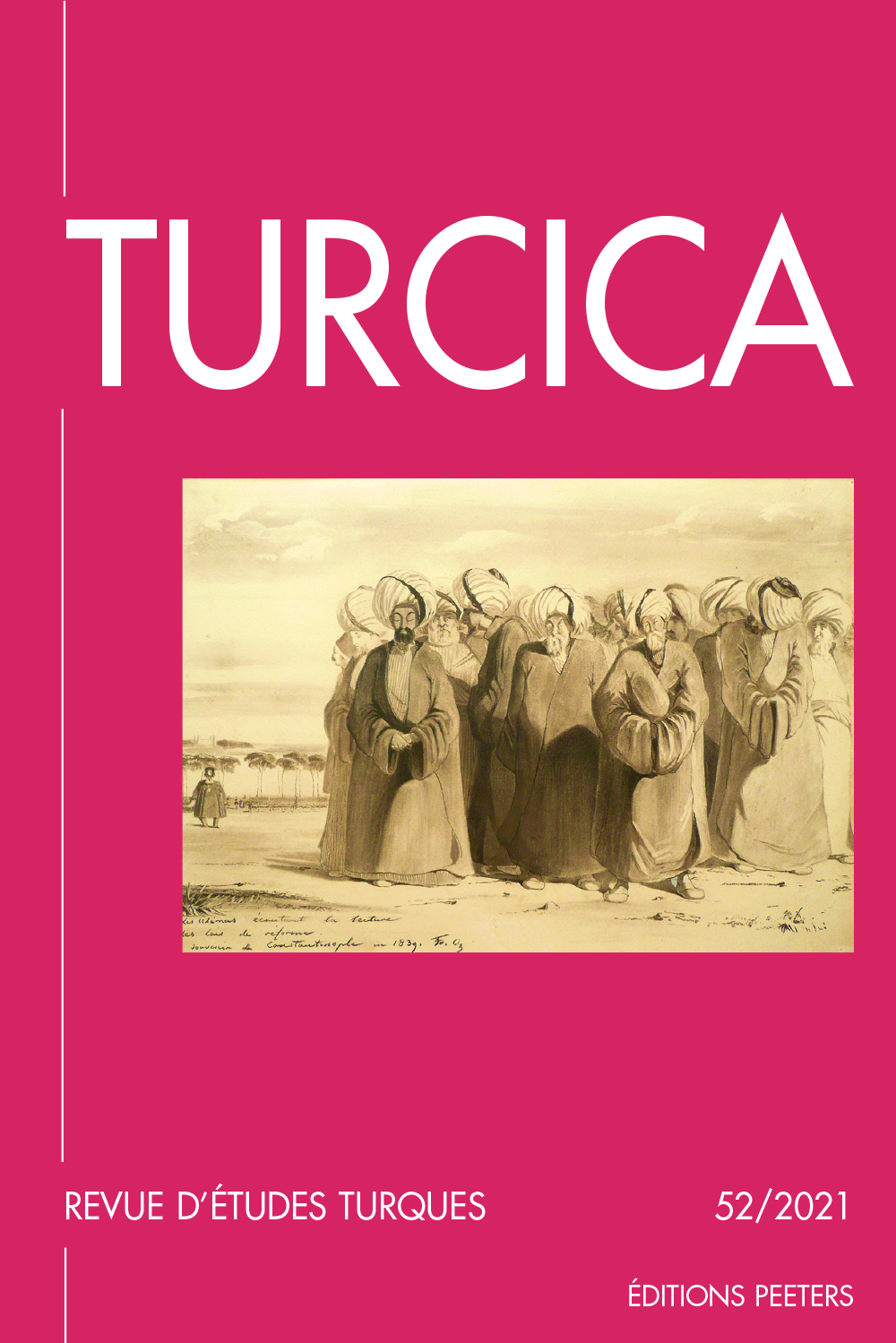 Document Details :

Title: L'édit des Tanzimat (1839)
Subtitle: Une relecture
Author(s): ELDEM, Edhem
Journal: Turcica
Volume: 52 Date: 2021
Pages: 201-307
DOI: 10.2143/TURC.52.0.3289811

Abstract :
La publication en 1994 par Butrus Abu-Manneh d'un article sur les «origines islamiques» de l'édit des Tanzimat (1839) a grandement influencé notre perception de ce document en suggérant que le récit conventionnel d'une action occidentale canalisée par Mustafa Reşid Pacha devait désormais céder la place à une explication fondée sur des facteurs internes, principalement l'influence de l'ordre naqshbandī-mudjaddidī sur les principaux acteurs politiques de l'époque. Vingt-cinq ans plus tard, cet article propose une réévaluation de cet argument, fondée sur une relecture de l'édit et une analyse systématique des sources concernant cet événement majeur et ses antécédents. Il en ressort qu'aucune preuve concrète ne vient étayer la thèse d'Abu-Manneh et que, bien au contraire, la documentation disponible, restée en grande partie inexploitée jusqu'ici, confirme le rôle central joué par Reşid Pacha dans la réalisation d'un projet qui visait à la fois à s'attirer les sympathies de l'Europe et à enterrer pour de bon le système autocratique mis en place par Mahmud II.


---

Butrus Abu-Manneh publication in 1994 of an article on the 'Islamic roots' of the Tanzimat decree (1839) has greatly influenced our understanding of this documents by suggesting that the traditional view of a European impact channeled by Mustafa Reşid Pasha should be discarded in favor of an explanation, based on local dynamics, particularly the influence of the Naqshbandī-Mujaddidī order over the main political actors of the time. Twenty-five years later, this article attempts to reevaluate this claim, based on a close reading of the decree and on a systematic analysis of the available sources on this major event and its immediate history. It reveals that no concrete evidence exists in support of Abu-Manneh's assertion, and, quite the contrary, it confirms that Reşid Pasha played a central role in an endeavor, which aimed to foster European support, and to bring to an end Mahmud II's autocracy.


Download article