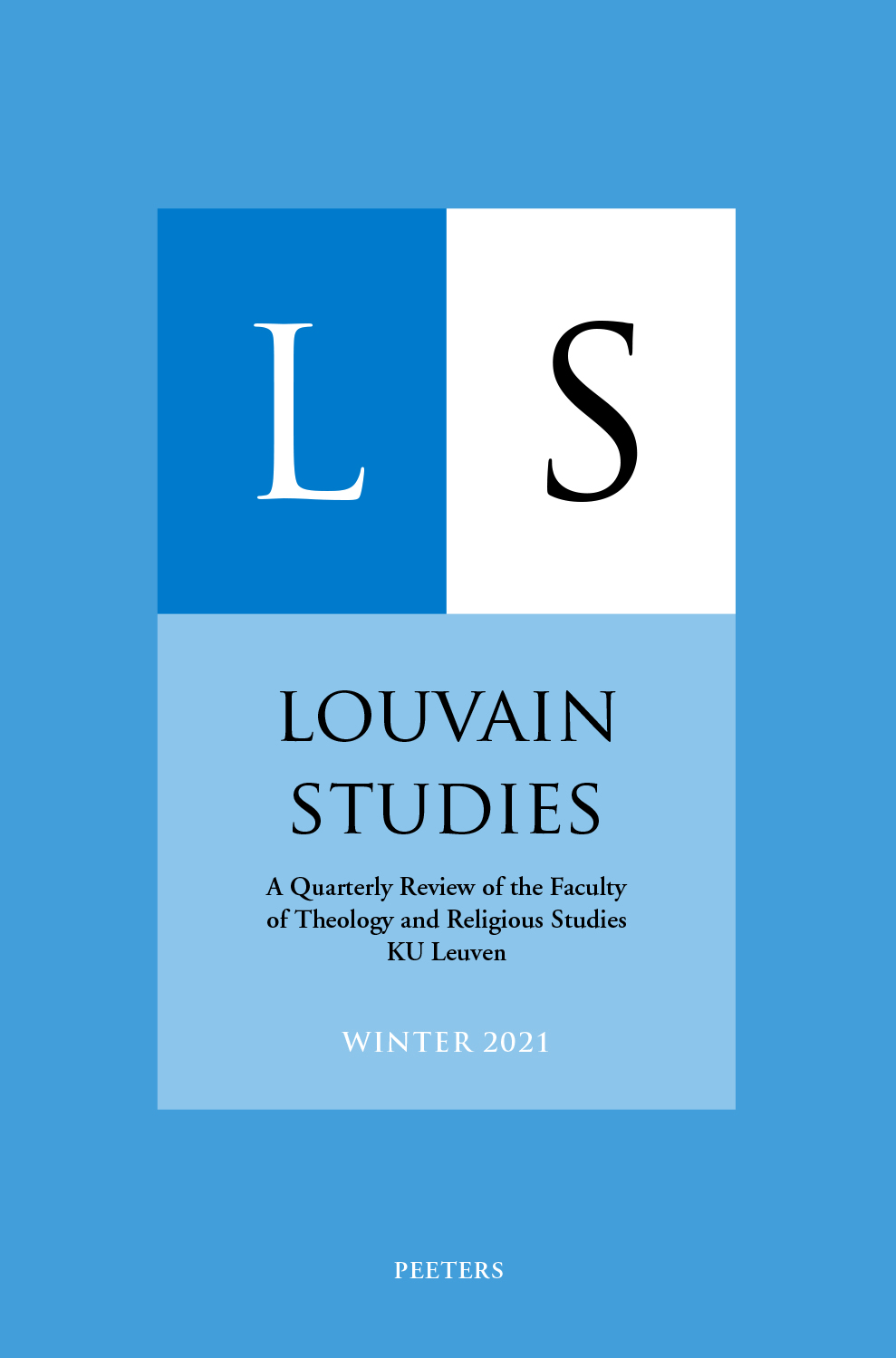 Document Details :

Title: Against Labeling the Liturgy
Subtitle: Learning Lessons from Lacoste
Author(s): GELDHOF, Joris
Journal: Louvain Studies
Volume: 44 Issue: 3 Date: 2021
Pages: 298-316
DOI: 10.2143/LS.44.3.3289769

Abstract :
Rather than a painstaking analysis of the work of Jean-Yves Lacoste, the present essay is conceived as a theological actualization of its major findings and, as such, as a discussion of some of its most salient claims and implications, with particular attention for the groundbreaking monograph Experience and the Absolute. In light of a significant lack of discussions of liturgy from the side of many philosophers, Lacoste is considered here a happy exception. Although he himself is quite hesitant to make the connection between liturgy as a constructive philosophical concept on the one hand and liturgy understood as the amalgamate of ritual and worshiping practices of Christians on the other, this is precisely what is done in this essay. The central argument being put forward is that liturgy is not to be treated as one element of a larger set of phenomena. If and inasmuch as one attempts to do that, one will always fall back in labeling the liturgy, thereby uncovering one's own preferences or ideologies, based on one's personal experiences and impressions, but not grasping what is really at stake in the celebration of liturgies (and, thus, in the faith of Christians). Instead, it is much more fruitful to see in liturgy above anything else a formidable potential for the development and promotion of full humanity. The said argument is set up as a double series of lessons to learn from Lacoste. In the first part of the essay, four failing accesses to liturgy are discussed with the aid of Lacoste's intriguing critiques of Heidegger, Hegel, Nietzsche, and Schleiermacher. In the second part of the essay a brief positive response to these criticisms is unfolded.


Download article