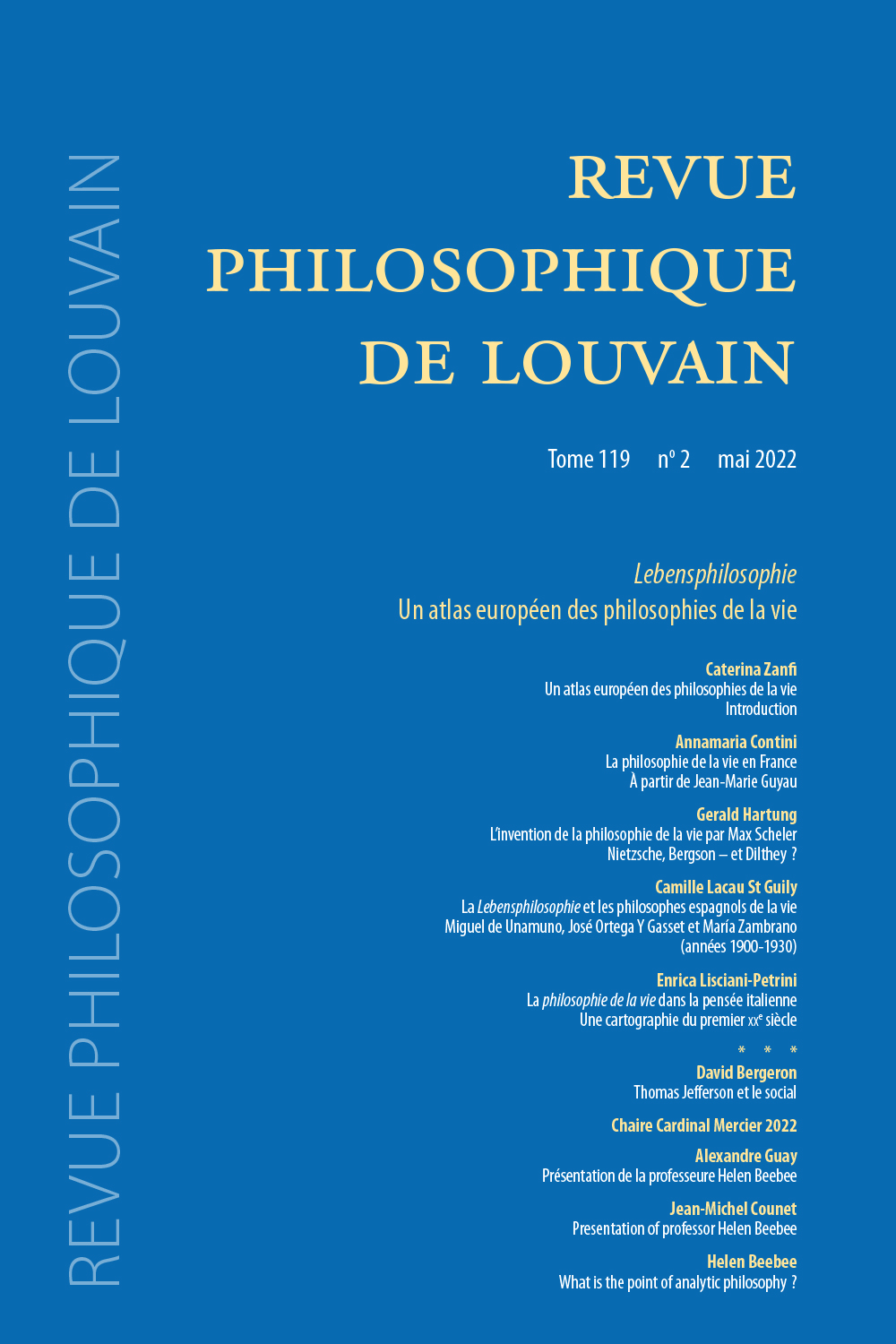 Document Details :

Title: Relation et effectivité chez Hegel, Kant et Aristote
Author(s): FERRARIN, Alfredo
Journal: Revue Philosophique de Louvain
Volume: 118 Issue: 3 Date: août 2020-2021
Pages: 391-406
DOI: 10.2143/RPL.118.3.3289694

Abstract :
Après avoir examiné le concept de relation chez Kant (Critique de la raison pure) et de relatifs chez Aristote (Métaphysique, Catégories), nous comparons, en l'opposant, la Logique de l'essence hégélienne – avec un accent particulier sur la notion apparentée d'effectivité – à Kant et Aristote. Les relatifs d'Aristote ne sont pas abordés par Hegel dans la Logique de l'essence car le lieu systématique de la philosophie d'Aristote, avec son concept-clé spéculatif d'energeia, est le coeur de la Logique du concept. Nous concluons notre analyse en montrant que, pour Hegel, la relation à l'autre n'est pas le dernier mot: elle ne peut rendre compte de l'auto-relation, et encore moins en épuiser l'explication.


---

After an examination of the concept of relation in Kant (Critique of pure Reason) and of relatives in Aristotle (Metaphysics, Categories), I compare and contrast Hegel's Logic of essence, especially the cognate notion of actuality, with Kant and Aristotle. Aristotle's relatives are not discussed by Hegel in the Logic of essence because the systematic place of Aristotle's philosophy, with its speculative key concept of energeia, is the heart of the Logic of the Concept. I conclude by showing that for Hegel relation to other is not the final word because it cannot account for self-relation, let alone exhaust the explanation of it.


Download article