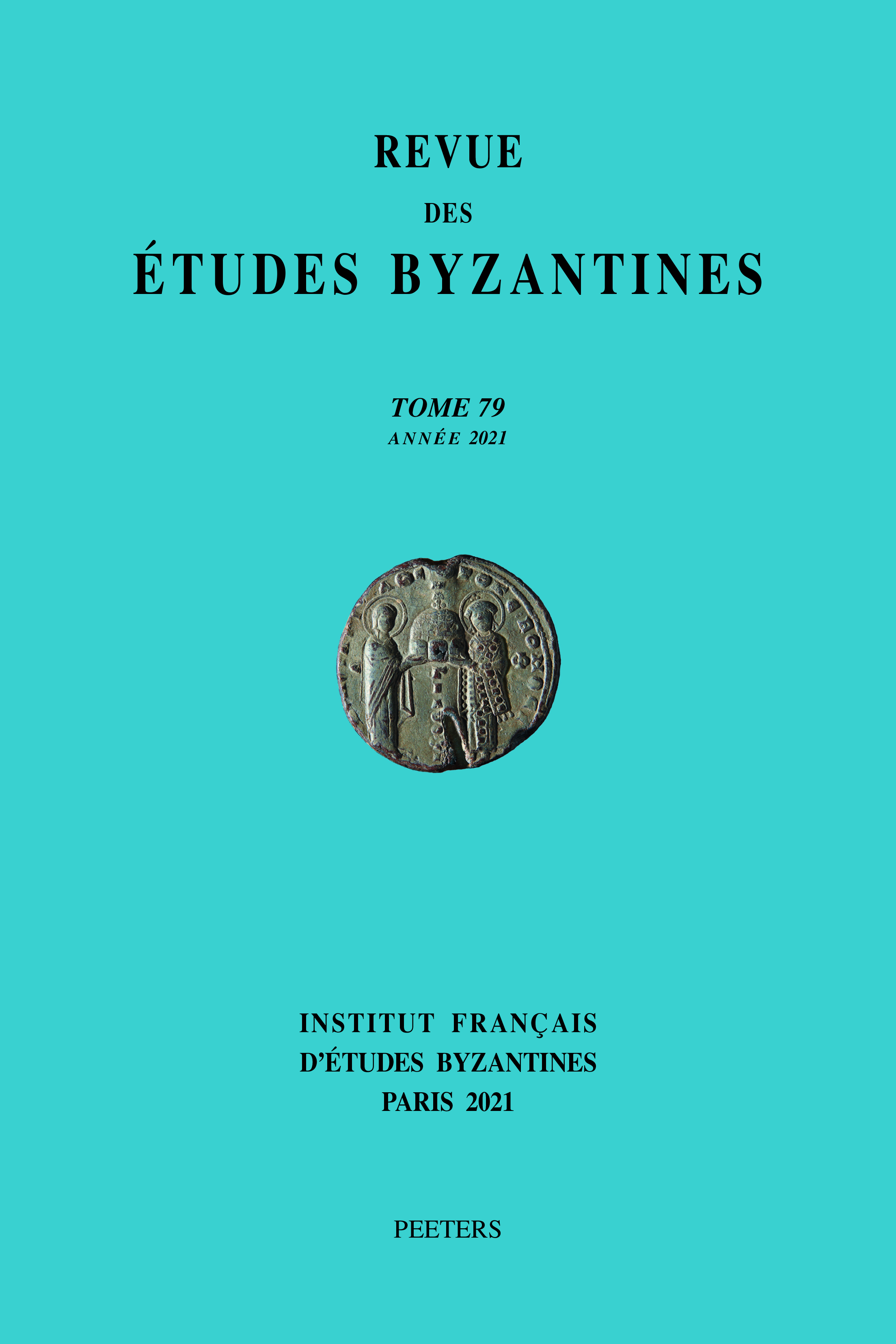 Document Details :

Title: Κομμερκιάριος τοῦ βαμβακίου
Subtitle: Ein neuer Aspekt in der byzantinischen Finanz- und Verwaltungsgeschichte
Author(s): WASSILOU-SEIBT, Alexandra-Kyriaki
Journal: Revue des Études Byzantines
Volume: 79 Date: 2021
Pages: 323-331
DOI: 10.2143/REB.79.0.3289650

Abstract :
Kürzlich wurde in einer Auktion das Siegel eines Niketas κομμερκιάριος τοῦ βαμβακίου angeboten, das aus der Zeit zwischen 1010 und 1040 stammt. Obwohl wir viele Informationen über die Kommerkiarier zu verschiedenen Zeiten besitzen, war ein solcher Funktionär, der für Baumwolle bzw. Baumwollstoffe zuständig war, bisher unbekannt. Offenbar sollte er die byzantinischen Manufakturen, insbesondere die kaiserlichen in der Hauptstadt, mit diesen Rohstoffen versorgen. Normalerweise regelte der Markt Angebot und Nachfrage, aber offensichtlich war es zu Engpässen gekommen, da relativ kalte Winter im 10. Jh. die Ernten stark reduziert hatten und auch die reichen Importe aus dem Nord-Iran versiegten. In der Folge wurde – sicher nur für bestimmte Zeit – ein staatlicher Funktionär eingesetzt, der neue Märkte logistisch erschließen sollte – vielleicht sogar bis Indien (allenfalls über arabische Mittelsmänner). Sobald der Markt wieder funktionierte, hatte dieser spezielle Kommerkiarier seine Aufgabe erfüllt.


---

Recently, the seal of a Niketas, κομμερκιάριος τοῦ βαμβακίου, from the period ca. 1010/1040 appeared in an auction. Though we have much information about the kommerkiarioi throughout the centuries, a dignitary responsible for cotton, probably for providing the Byzantine manufactories, esp. the imperial ones in the capital, with cotton or cotton fabrics, was heretofore unknown. Normally, the market worked independently, but during the tenth century relatively cold periods reduced cotton production and the flow of raw materials from some export regions (such as Northern Iran) dried up. As a consequence, the government installed a special dignitary to open new markets logistically, perhaps even as far away as India – perhaps with Arab middlemen. As soon as the market began to function again, this special kommerkiarios had done his job.


Download article