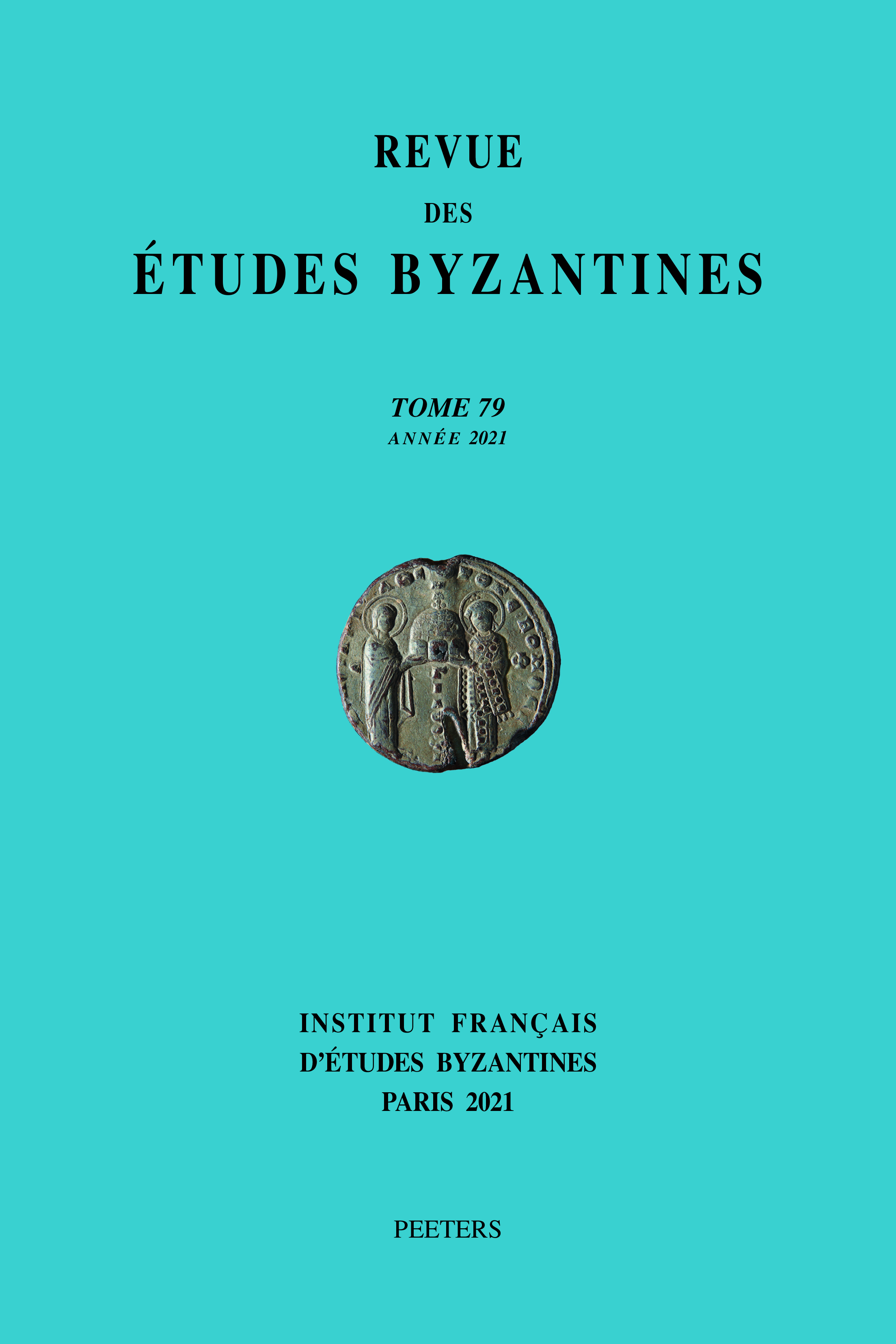 Document Details :

Title: Las dos versiones de la Crónica breve atribuida al patriarca Nicéforo y su vinculación con la obra de Jorge Sincelo
Author(s): SIGNES CODOÑER, Juan
Journal: Revue des Études Byzantines
Volume: 79 Date: 2021
Pages: 5-68
DOI: 10.2143/REB.79.0.3289641

Abstract :
Hasta nosotros han llegado dos versiones de la Crónica breve atribuida al patriarca Nicéforo I. Carl De Boor, que editó el texto, defendió que la versión corta había sido escrita por Nicéforo, mientras que la versión larga era un texto ampliado, confeccionado en Palestina algunas décadas después sobre la base de la versión breve. En el presente artículo defendemos que ambas versiones dependen de un original común, cuyo contenido y estructura está más fielmente preservado en la versión larga. Para sustentar esta hipótesis aducimos argumentos de crítica textual así como otros basados en el contenido y estructura de la obra. Más allá de esto, se presentan algunas evidencias de que el original de ambas versiones estaba estrechamente relacionado con el dossier de textos compilado o confeccionado por Miguel Sincelo durante el proceso de redacción de su propia crónica. La obra de Nicéforo consistió probablemente solo en un resumen y adaptación del contenido del texto.


---

Two versions of the short chronicle attributed to the patriarch Nicephorus I have come down to us. Carl De Boor, who edited the text, argued that the short version was written by Nicephorus, whereas the long version was an expanded text produced in Palestine some decades later. In the present article we argue for the dependence of both versions on a common original whose content and structure is more faithfully preserved in the long version. Text-critical considerations are advanced to support this view together with other arguments based on content and structure. Moreover, it is argued that this original of both versions is closely connected with the dossier of texts compiled or produced by Michael Syncellus during the writing of his own chronicle. Nicephorus's work probably consisted merely in summarising and adapting the content of this original text.


Download article