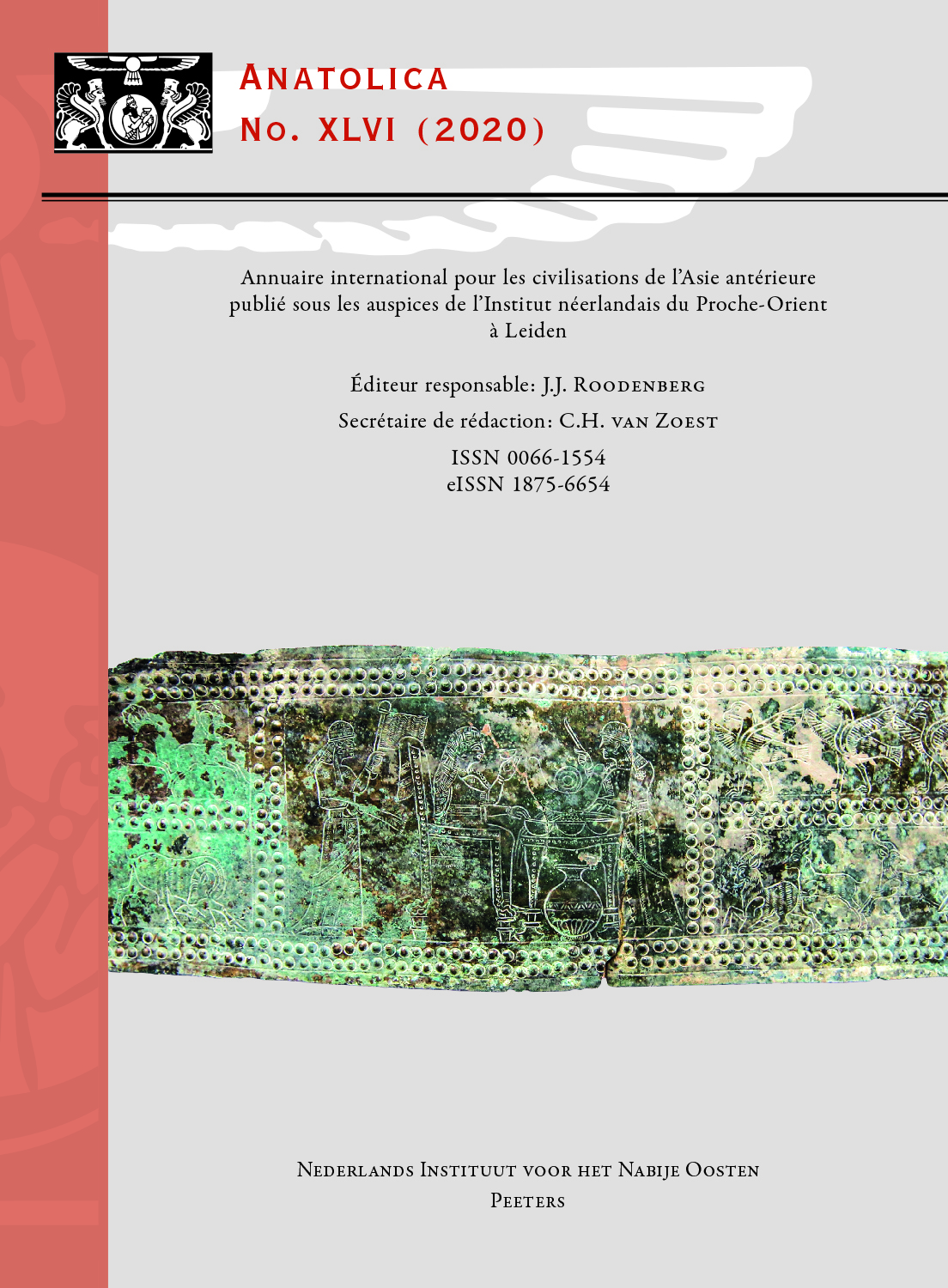 Document Details :

Title: Early Bronze Age Urbanism in Southeastern Anatolia and Upper Mesopotamia
Subtitle: Recent Analyses from Titriş Höyük
Author(s): ALGAZE, Guillermo , GREENFIELD, Haskel , HALD, Mette Marie , HARTENBERGER, Britt , IRVINE, Benjamin , MATNEY, Timothy , NISHIMURA, Yoko , PORNELLE, Jennifer , ROSEN, Steven A.
Journal: Anatolica
Volume: 47 Date: 2021
Pages: 1-70
DOI: 10.2143/ANA.47.0.3289555

Abstract :
Controlling access to an important ford of the Upper Euphrates River in southeastern Anatolia, Titriş Höyük, was one of the many city-state capitals that emerged across Upper Mesopotamia in the Mid to Late Early Bronze Age, roughly dated to the second half of the third millennium BC. Like many other such capitals at the time, Titriş consisted of a central citadel surrounded by an extensive lower city. Millennia of later accumulation made exposures of the city's EBA citadel impracticable. However, much of the lower city was never reoccupied after the end of the Early Bonze Age and broad horizontal exposures and remote sensing surveys of this sector of the city help us understand the nature of urbanism at the site in its Late Early Bronze Age phase, dated to the last quarter of the third millennium BC. In what follows, we place the ebb and flow of the Mid to Late EBA city at Titriş in the context of wider contemporary regional and climatic developments. Additionally, we clarify aspects of the production of commodities at scale in the city during its initial Mid EBA Phase. Finally, we explore several aspects of the nature of the city in its final Late EBA incarnation, including (1) what is known about its physical layout at that time, (2) the diet of its inhabitants, and (3) the distribution of crops, animals, and material wealth within city households outside of its citadel.


Download article